Modular gable-roofed house – Gstaad model
Information
The Gstaad prefabricated design house has a gable roof. An elegant volumetry, all in length, crowned by a sloping roof. The perfect design prefabricated house that can become your future home.
The modular house Gstaad consists of two floors. A functional and elegant distribution. The day spaces are located on the ground floor. The end spaces are extended to the outside through two covered porches, highlighting either the front or the back of the house.
The spatial richness of the first floor is due to the sloping roof, allowing for an extension of the spaces in height and the use of the attic. The master bedroom with dressing room and bathroom is located at the end of the house, thus enjoying a view of the plot and its outdoor amenities.
The high-end modular Gstaad design is very comfortable and functional home. Ideal for medium-sized plots with elongated proportions.
Plans
Ground floor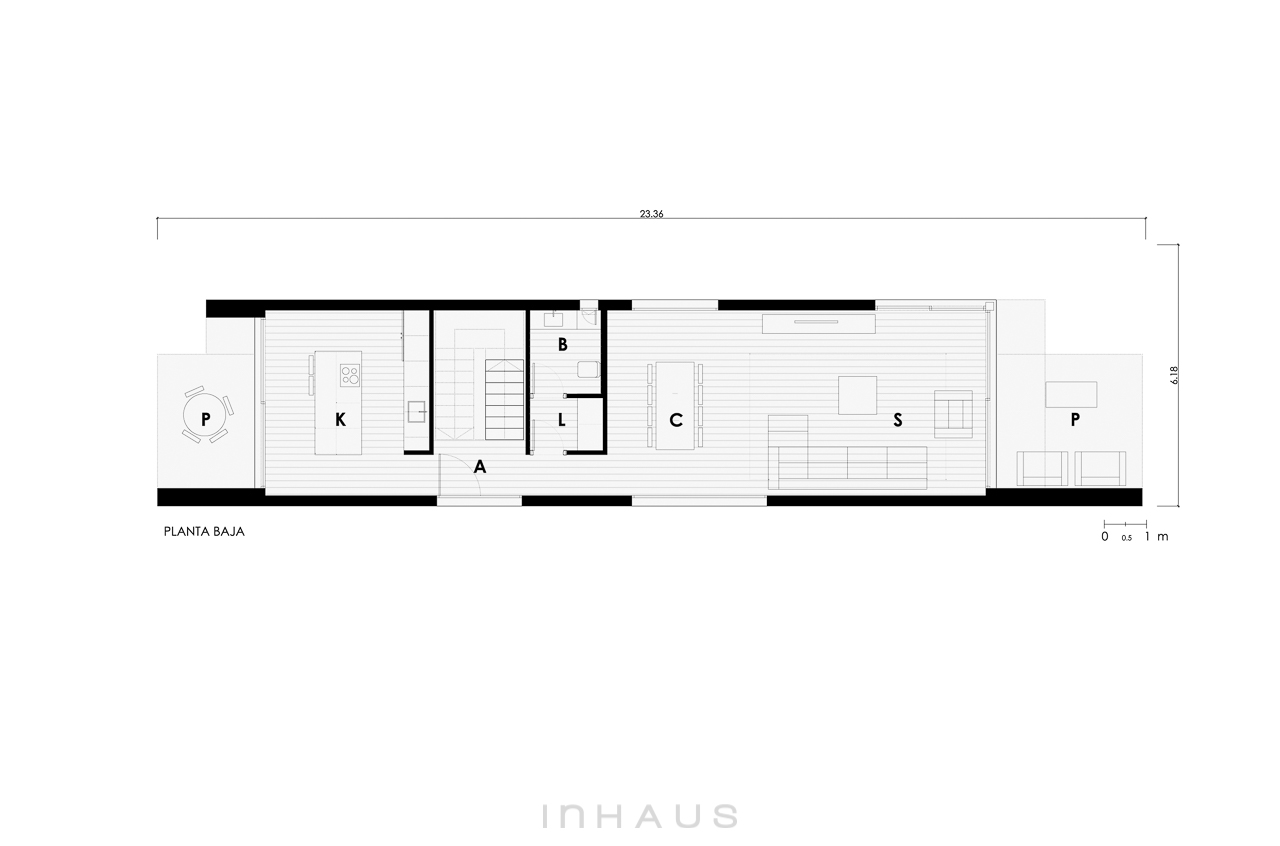 First floor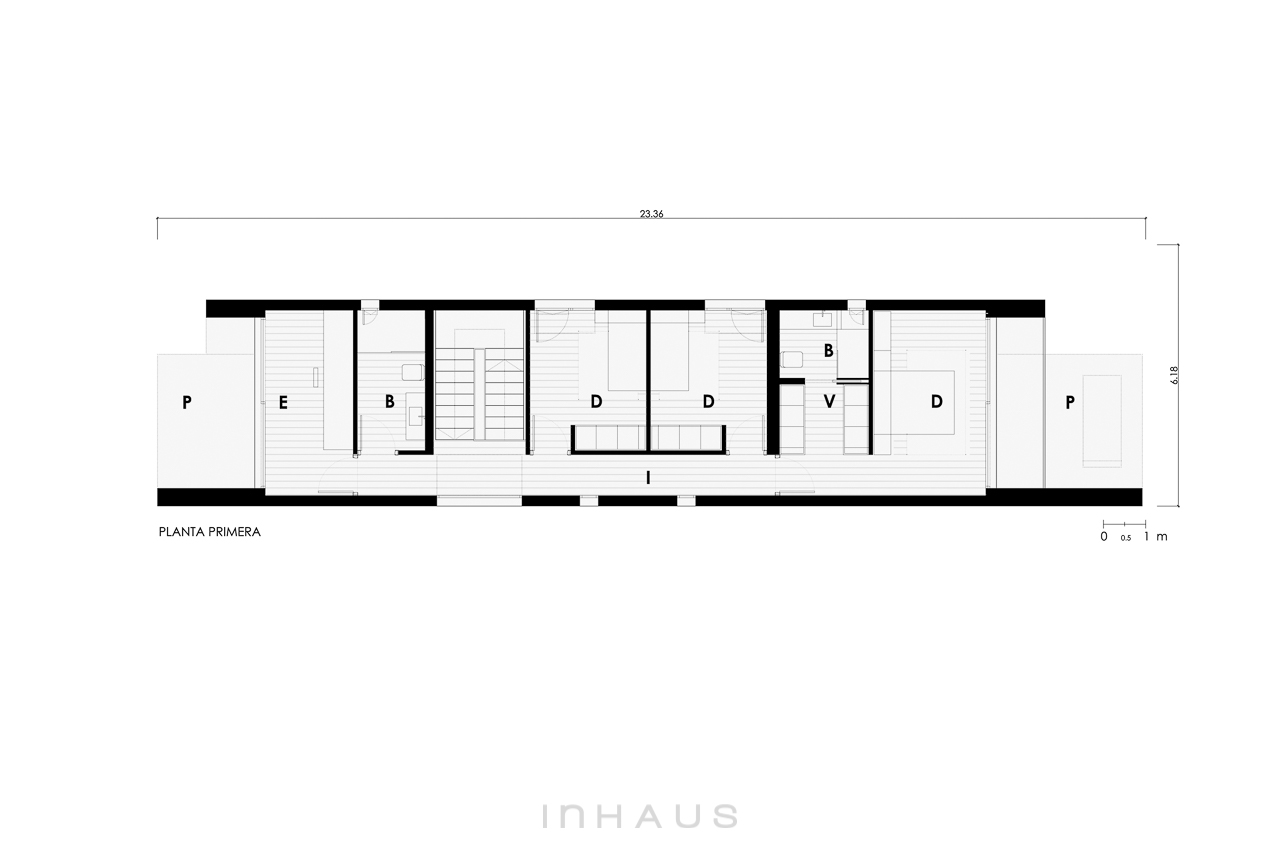 | | |
| --- | --- |
| USEFUL SURFACE (walkable) | 173,09 m2 |
| DWELLING | 147,62 m2 |
| PORCHES | 25,47 m2 |
| | |
| GROUND FLOOR | |
| DWELLING | 73,11 m2 |
| entrance | 4,73 m2 |
| staircase | 6,67 m2 |
| living-dining room | 39,20 m2 |
| kitchen | 17,08 m2 |
| laundry room | 2,13 m2 |
| toilet | 3,30 m2 |
| | |
| PORCHES | 4,77 m2 |
| porch 01 | 4,77 m2 |
| | |
| FIRST FLOOR | |
| DWELLING | 74,51 m2 |
| staircase | 6,67 m2 |
| hallway | 10,30 m2 |
| bathroom | 5,30 m2 |
| bedroom 01 | 9,05 m2 |
| bedroom 02 | 9,05 m2 |
| master bedroom | 11,70 m2 |
| master dressing room | 5,53 m2 |
| master bathroom | 3,36 m2 |
| office | 9,10 m2 |
| terrace master bedroom | 4,45 m2 |
| | |
| PORCHES | 20,70 m2 |
| porch 02 | 8,29 m2 |
| porch 03 | 12,41 m2 |
| | |
| --- | --- |
| CONSTRUCTED SURFACE | 205,12 m2 |
| DWELLING | 176,69 m2 |
| PORCHES | 28,43 m2 |
| | |
| GROUND FLOOR | |
| dwelling | 85,54 m2 |
| porches | 5,22 m2 |
| | |
| FIRST FLOOR | |
| dwelling | 91,15 m2 |
| porches | 23,21 m2 |