Mediterranean house – Konstanz model
Information
This high-end modular home Konstanz model combines minimalist style with Mediterranean charm. This attractive L-shaped villa is organized around the central space – the living areas. The staircase open to the living room connects the two floors of this house, while all the rooms on the first floor are oriented to the outside spaces through large windows. The space is extended to the outside thanks to a pergola.
The distribution of this concrete house is very flexible; the kitchen can be separate or connected to the living room, and the dining room can be converted into an extra bedroom or office. This house has a total of four bedrooms, one of which is an master bedroom with its own bathroom.
This high-end Konstanz villa gets its spatial richness from its volumetry and from the natural light entering through the large openings.
Plans
Ground floor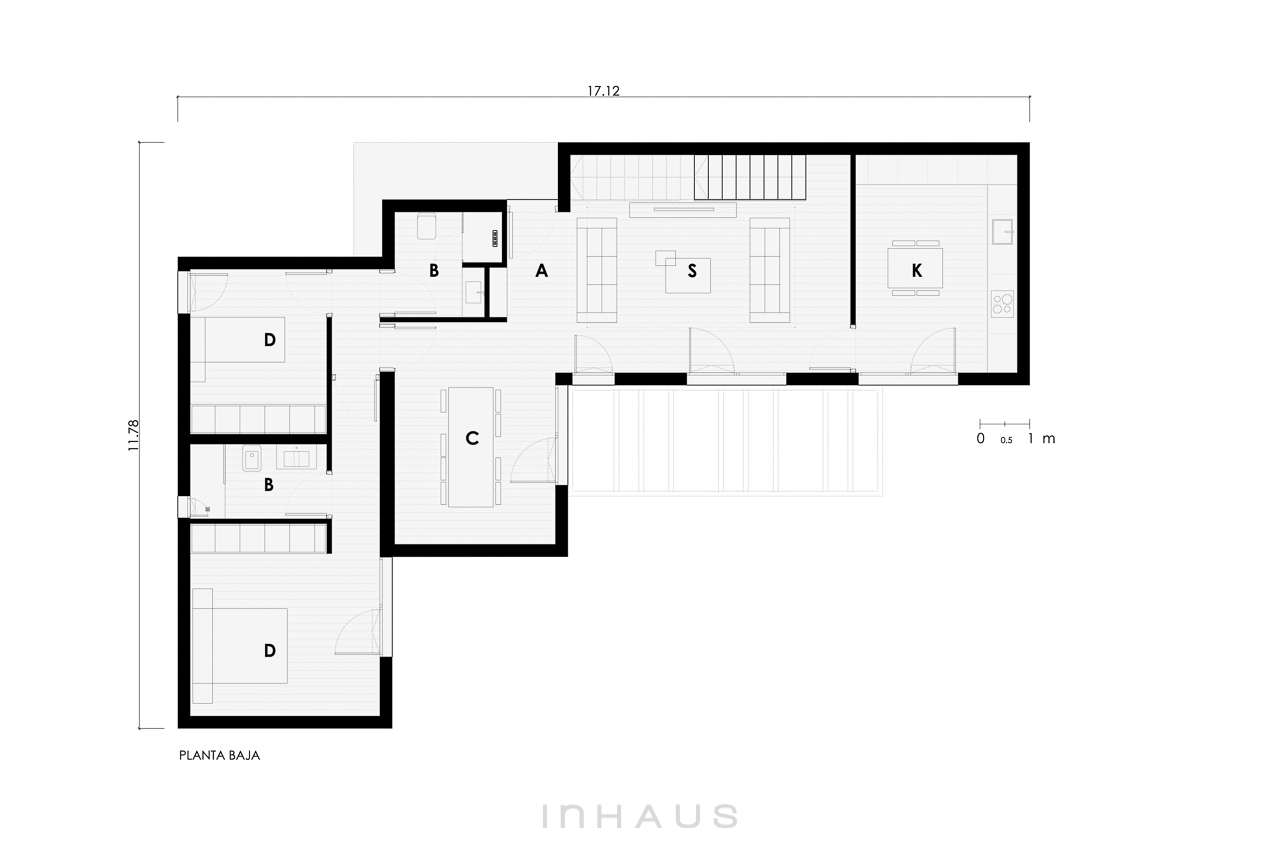 First floor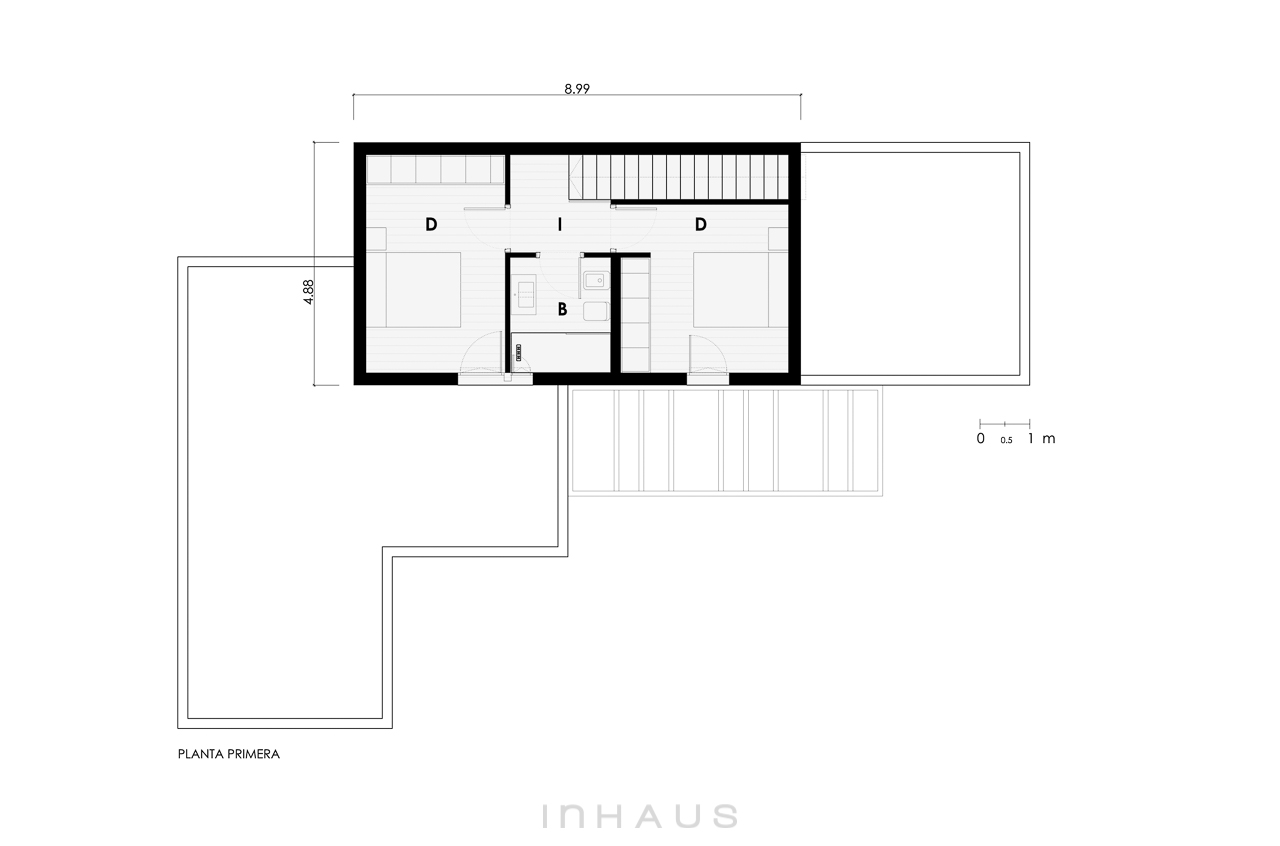 | | |
| --- | --- |
| USEFUL SURFACE (walkable) | 134,60 m2 |
| DWELLING | 129,22 m2 |
| PORCHES | 5,38 m2 |
| | |
| GROUND FLOOR | |
| DWELLING | 93,67 m2 |
| entrance | 2,05 m2 |
| living room | 28,15 m2 |
| dining room | 14,40 m2 |
| kitchen | 14,25 m2 |
| bathroom 02 | 4,12 m2 |
| bedroom 01 | 9,10 m2 |
| master bedroom | 17,50 m2 |
| master bathroom | 4,10 m2 |
| | |
| PORCHES | 5,38 m2 |
| porch entrance | 5,38 m2 |
| PERGOLA | 14,04 m2 |
| pergola living room | 14,04 m2 |
| | |
| FIRST FLOOR | |
| DWELLING | 35,55 m2 |
| hallway | 7,20 m2 |
| bathroom 03 | 4,70 m2 |
| bedroom 02 | 12,25 m2 |
| bedroom 03 | 11,40 m2 |
| | |
| --- | --- |
| CONSTRUCTED SURFACE | 161,20 m2 |
| DWELLING | 155,82 m2 |
| PORCHES | 155,82 m2 |
| PERGOLA | 14,04 m2 |
| | |
| GROUND FLOOR | |
| dwelling | 111,97 m2 |
| porches | 5,38 m2 |
| pergola | 14,04 m2 |
| | |
| FIRST FLOOR | |
| dwelling | 43,85 m2 |