Modern modular house – Mainz model
Information
House with a modern and impressive design formed by two transversal volumes, on two levels. The whole house turns towards the interior of the plot, taking advantage of the terrace and the pool.
The modular house Mainz model is distributed over two floors. On the groundfloor there are the living areas with the kitchen and the living room, as well as the master bedroom and a bathroom. The night spaces are located on the first floor of the house, with two bedrooms, an office and a bathroom. The spaces are thus well defined.
The particular volumetry and the large windows give this Mainz design house an exceptional spatial quality and natural light.
The large porch, generated by the overhang of the second floor volume, is a covered outdoor space of great visual quality, while being strategically located between the kitchen and the living room, near the pool.
This high-end design house, signed by inHAUS, was designed using simple and minimalist concepts, allowing for a very functional and optimized distribution.
Plans
Ground floor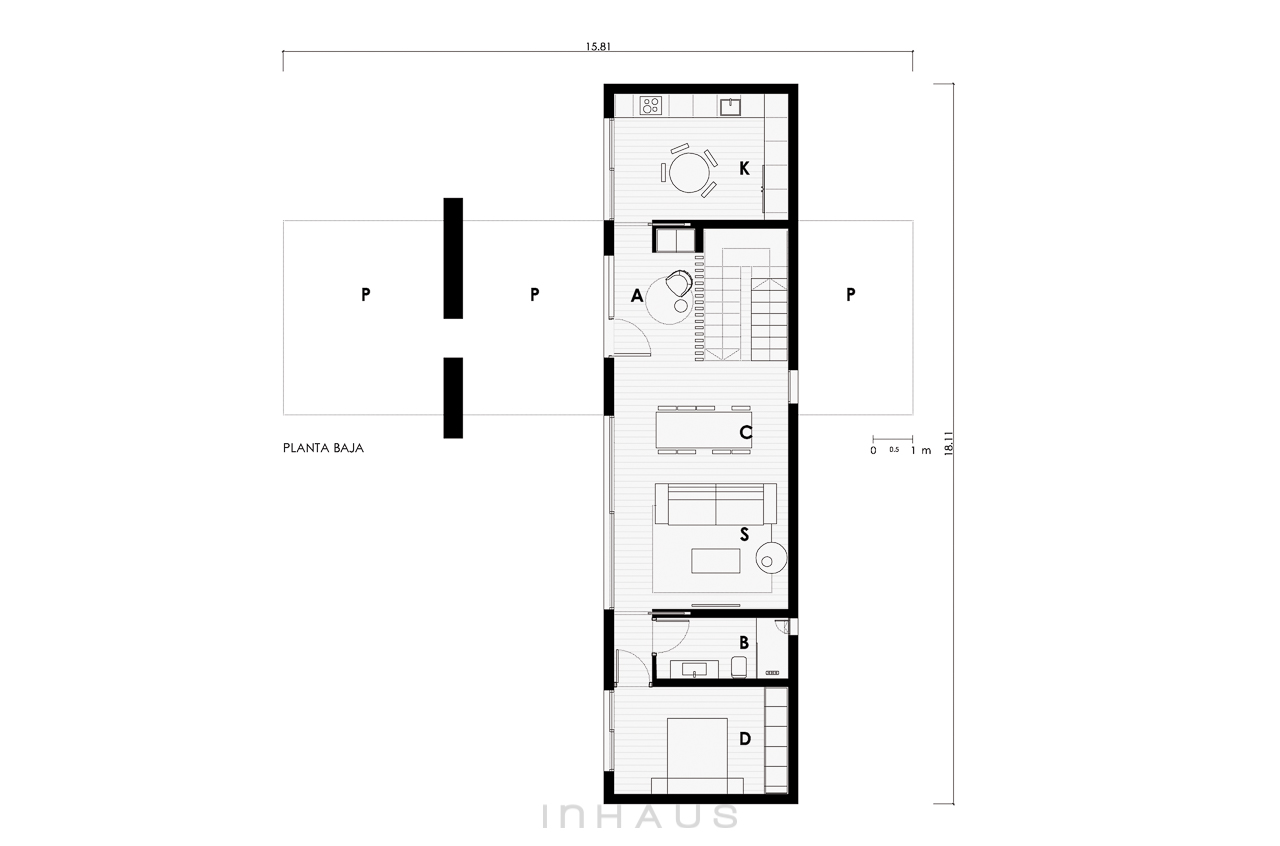 First floor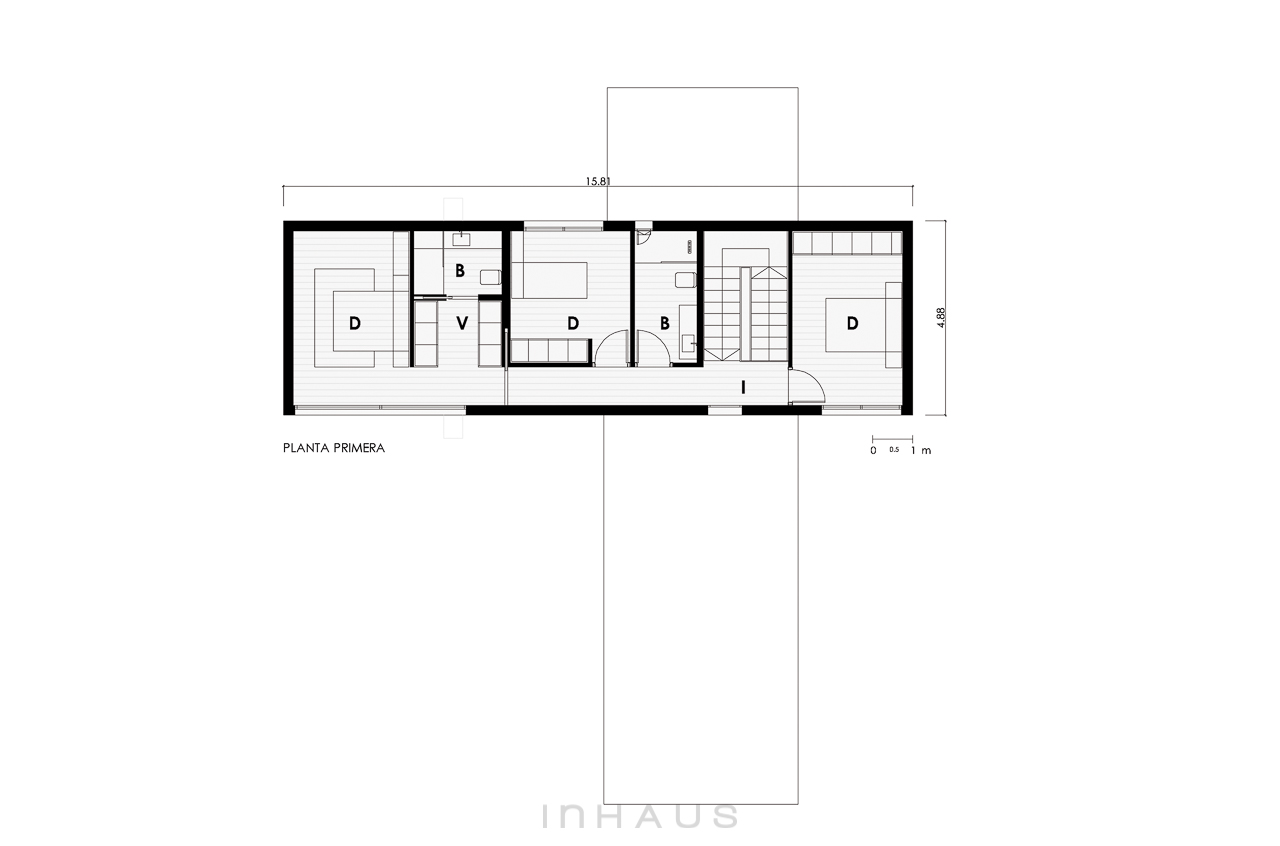 | | |
| --- | --- |
| USEFUL SURFACE (walkable) | 188,33 m2 |
| DWELLING | 137,36 m2 |
| PORCHES | 50,97 m2 |
| | |
| GROUND FLOOR | |
| DWELLING | 73,61 m2 |
| entrance | 6,75 m2 |
| staircase | 7,07 m2 |
| hallway | 1,58 m2 |
| living-dining room | 27,35 m2 |
| kitchen | 13,93 m2 |
| bathroom 01 | 5,10 m2 |
| bedroom 01 | 11,83 m2 |
| | |
| PORCHES | 50,97 m2 |
| porch 01 | 19,64 m2 |
| porch 02 | 17,3 m2 |
| porch 03 | 14,03 m2 |
| | |
| FIRST FLOOR | |
| DWELLING | 63,75 m2 |
| staircase | 7,03 m2 |
| hallway | 7,08 m2 |
| bathroom 02 | 5,22 m2 |
| bedroom 02 | 9,93 m2 |
| bedroom 03 | 12,15 m2 |
| master bedroom | 15,11 m2 |
| master dressing room | 3,69 m2 |
| master bathroom | 3,54 m2 |
| | |
| --- | --- |
| CONSTRUCTED SURFACE | 219,34 m2 |
| DWELLING | 168,37 m2 |
| PORCHES | 50,97 m2 |
| | |
| GROUND FLOOR | |
| dwelling | 91,24 m2 |
| dwelling guest | 50,97 m2 |
| | |
| FIRST FLOOR | |
| dwelling | 77,13 m2 |