High-end mediterranean house – München model
Information
München model is a mediterranean design house built with the EMOHA system, combining the strength of concrete and the versatility of open spaces. With two floors, your future home will meet the highest expectations in terms of design, spatial quality and finishes.
The graphic lines of this mediterranean modular house generates a sinuous figure, characteristic of a modern and timeless architecture.
The high-end München model features a large living area, consisting of a living room, dining room and kitchen that opens to the garden. The groundfloor program is completed by a large bedroom with dressing room, a spacious and complete bathroom and a laundry room or storage room. The size and organization of this house allow a great functional and spatial versatility.
Upstairs is the sleeping area with a master bedroom with dressing room and its own bathroom, and two bedrooms sharing a bathroom. Each bedroom has built-in closets and benefits from large openings, providing beautiful natural light and focused views to the garden. A large porch connects the rooms and allows for an extension of the spaces to the outside.
The modular house München model seduces by the subtlety of its forms, as well as its modern and elegant design.
Plans
Ground floor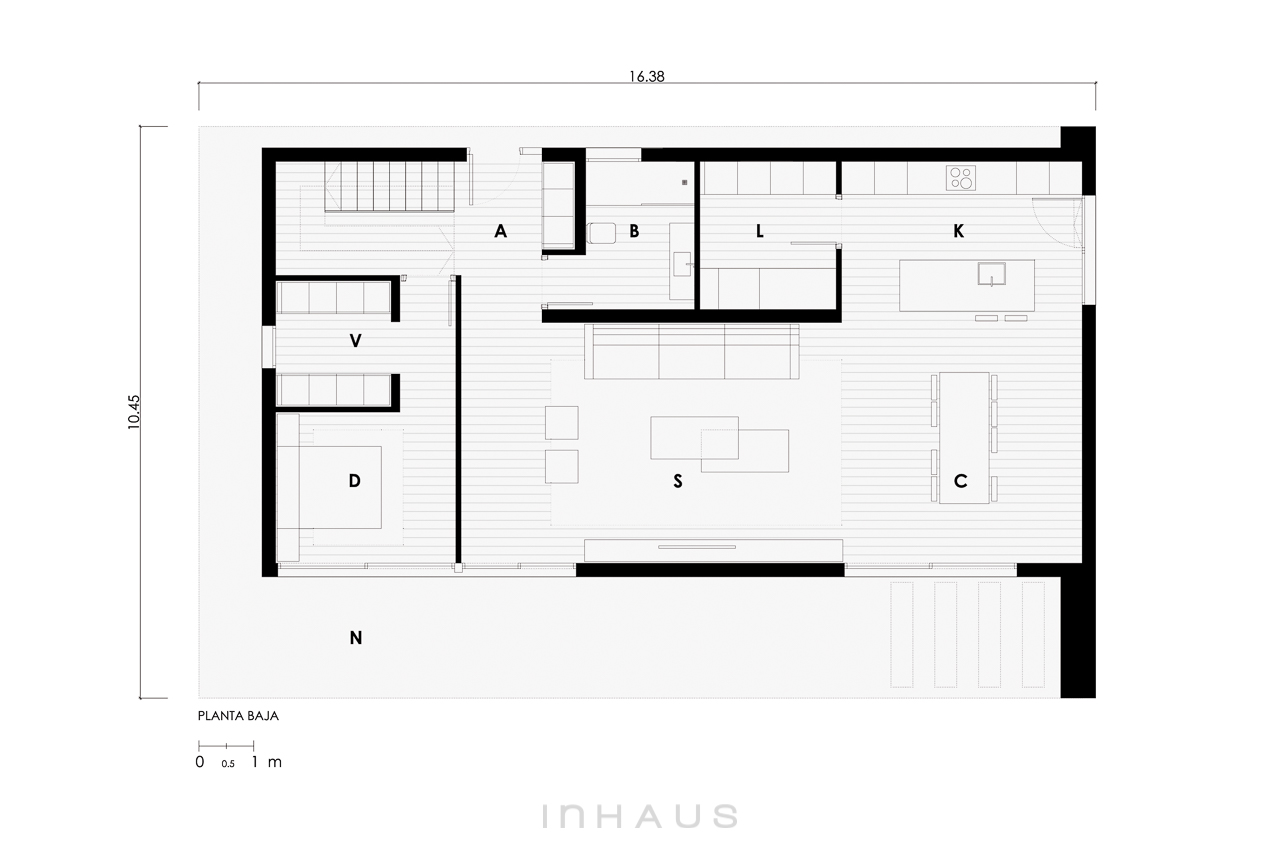 First floor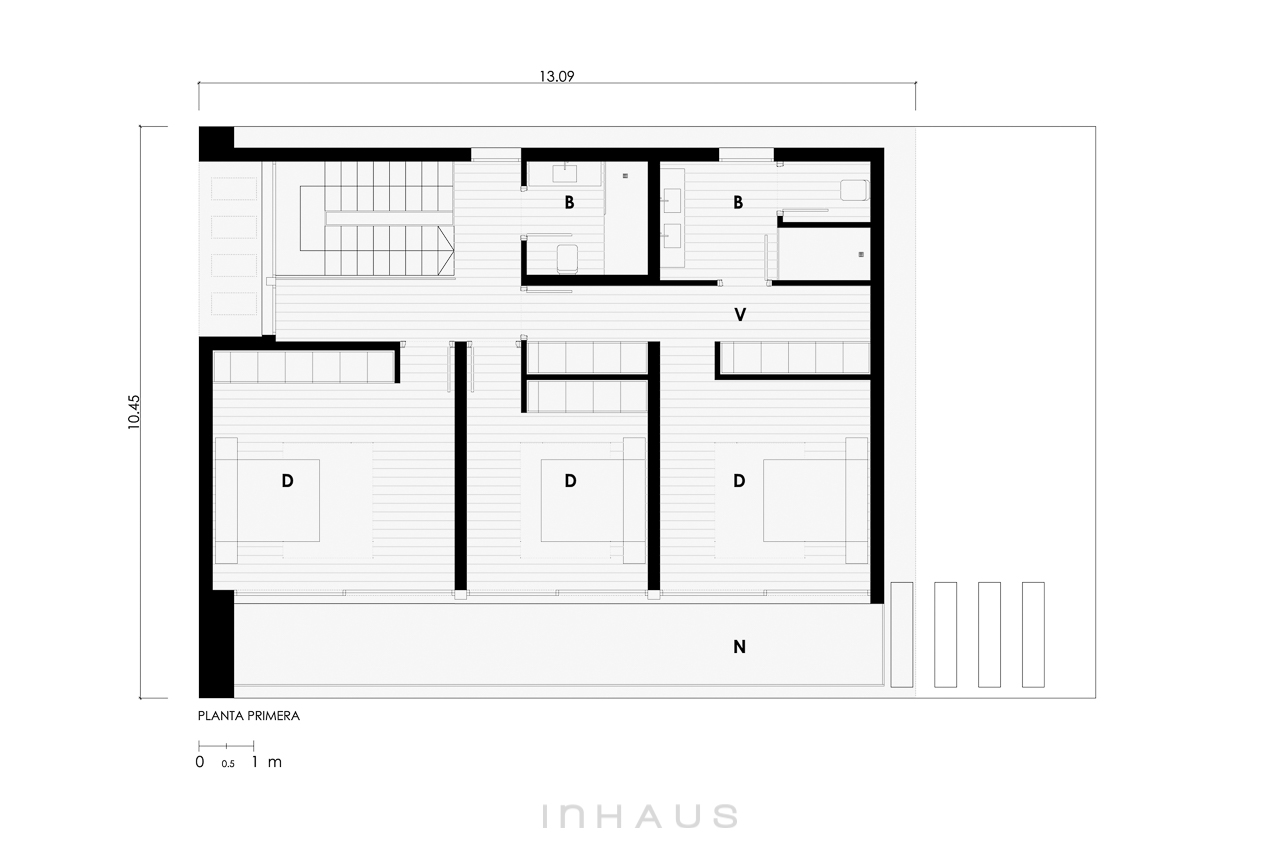 | | |
| --- | --- |
| USEFUL SURFACE (walkable) | 270,85 m2 |
| DWELLING | 189,54 m2 |
| PORCHES | 81,31 m2 |
| | |
| GROUND FLOOR | |
| DWELLING | 104,37 m2 |
| entrance-staircase | 12,38 m2 |
| living-dining room | 49,82 m2 |
| kitchen | 12,92 m2 |
| laundry room | 6,70 m2 |
| bathroom 01 | 6,05 m2 |
| dressing room 01 | 5,00 m2 |
| bedroom 01 | 11,50 m2 |
| | |
| PORCHES | 50,19 m2 |
| porch 01 | 50,19 m2 |
| | |
| FIRST FLOOR | |
| DWELLING | 85,17 m2 |
| hallway-staircase | 14,64 m2 |
| bathroom 02 | 4,58 m2 |
| bedroom 02 | 19,67 m2 |
| bedroom 03 | 13,33 m2 |
| master bedroom | 15,56 m2 |
| master dressing room | 9,22 m2 |
| master bathroom | 8,17 m2 |
| | |
| PORCHES | 31,12 m2 |
| porch 02 | 31,12 m2 |
| | |
| --- | --- |
| CONSTRUCTED SURFACE | 308,62 m2 |
| DWELLING | 227,31 m2 |
| PORCHES | 81,31 m2 |
| | |
| GROUND FLOOR | |
| dwelling | 121,71 m2 |
| porches | 50,19 m2 |
| | |
| FIRST FLOOR | |
| dwelling | 105,60 m2 |
| porches | 31,12 m2 |