Concrete house – Dresden model
Information
This modular house Dresden, with its modern and elegant lines, has the particularity of having large porches and an impressive double height living room, representing the heart of the house.
The service spaces are located at the front of the house, at the level of the main entrance, while the more noble spaces, such as the kitchen, the living room or the bedrooms benefit from a direct view to the garden.
A master bedroom with dressing room and bathroom is located on the ground floor of the house. Upstairs are the three bedrooms, as well as an office space overlooking the double height living room.
This minimalist house seduces by its functional distribution, its large openings, its covered outdoor spaces, as well as its central space in double height.
Plans
Ground floor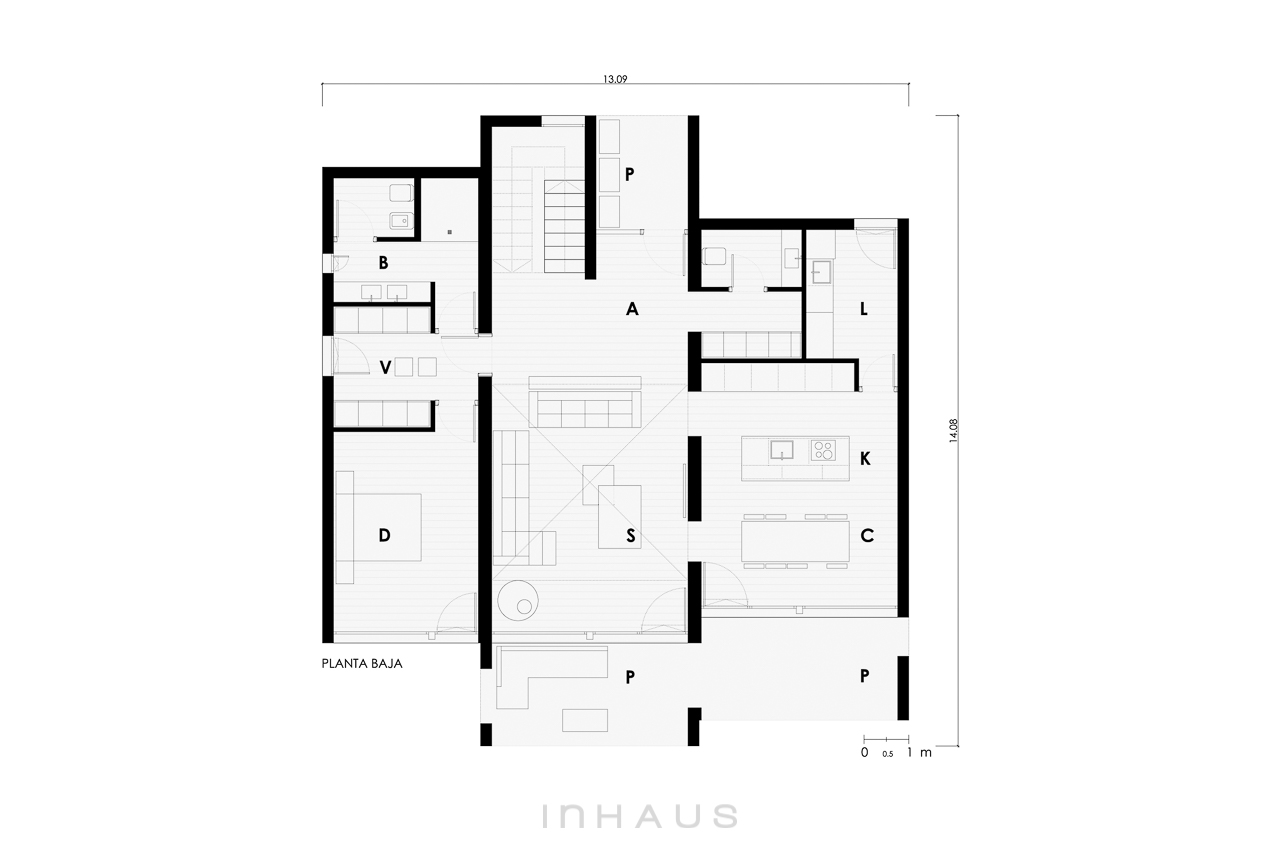 First floor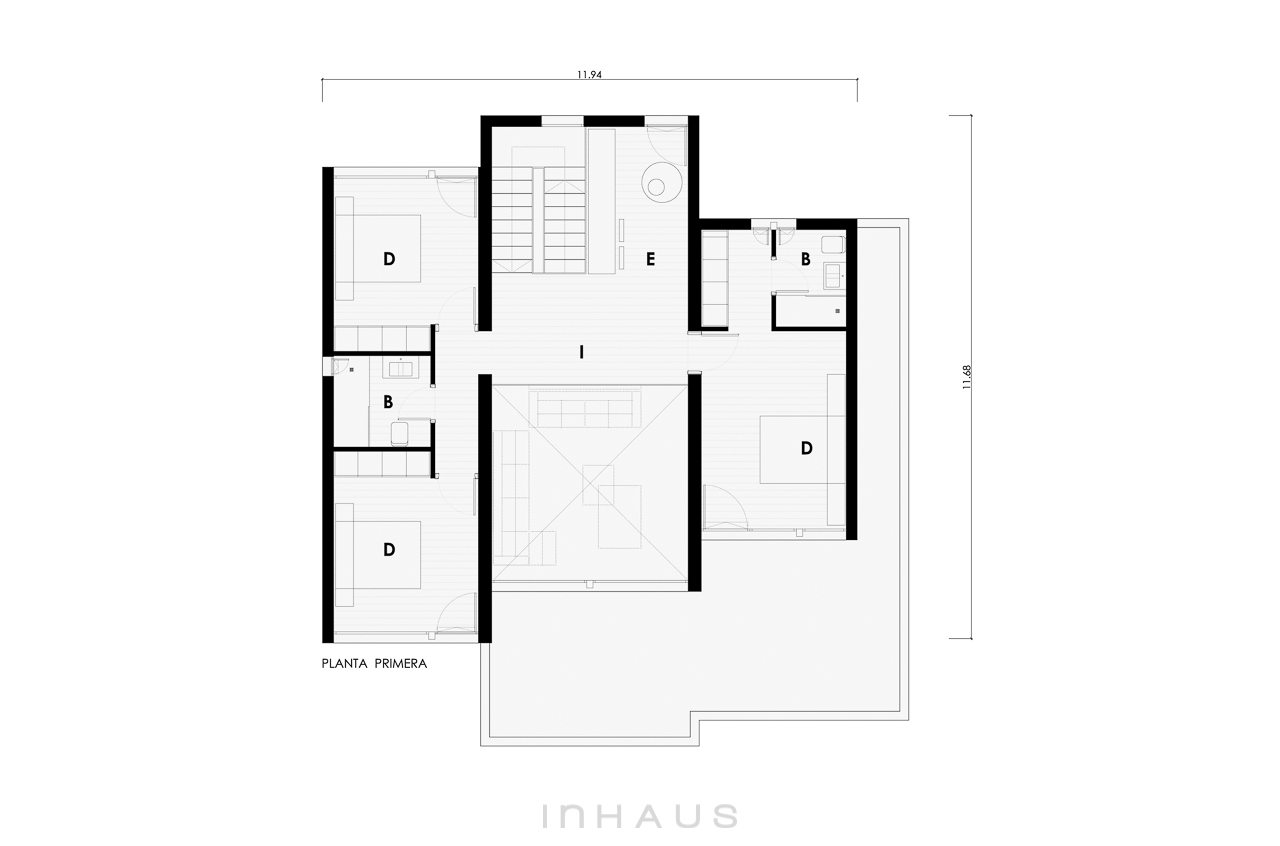 | | |
| --- | --- |
| USEFUL SURFACE (walkable) | 220,64 m2 |
| DWELLING | 176,24 m2 |
| PORCHES | 25,34 m2 |
| DOUBLE HEIGHT | 19,06 m2 |
| | |
| GROUND FLOOR | |
| DWELLING | 105,25 m2 |
| entrance | 3,60 m2 |
| staircase | 6,90 m2 |
| living room | 30,74 m2 |
| kitchen-dining room | 23,16 m2 |
| laundry room | 6,40 m2 |
| toilet | 2,85 m2 |
| master bedroom | 15,00 m2 |
| master dressing room | 7,45 m2 |
| master bathroom | 9,15 m2 |
| | |
| PORCHES | 25,34 m2 |
| porch entrance | 5,20 m2 |
| porch living room | 10,07 m2 |
| porch dining room | 10,07 m2 |
| | |
| FIRST FLOOR | |
| DWELLING | 70,99 m2 |
| hallway | 3,03 m2 |
| bathroom 01 | 4,40 m2 |
| guest room | 14,26 m2 |
| guest bathroom | 3,38 m2 |
| guest dressing room | 3,38 m2 |
| bedroom 01 | 11,84 m2 |
| bedroom 02 | 12,37 m2 |
| office | 18,33 m2 |
| | |
| PORCHES AND DOUBLE HEIGHT | 19,06 m2 |
| double height | 19,06 m2 |
| | |
| --- | --- |
| CONSTRUCTED SURFACE | 273,75 m2 |
| DWELLING | 227,45 m2 |
| PORCHES | 27,24 m2 |
| DOUBLE HEIGHT | 19,06 m2 |
| | |
| GROUND FLOOR | |
| dwelling | 131,42 m2 |
| porches | 27,24 m2 |
| | |
| FIRST FLOOR | |
| dwelling | 96,03 m2 |
| double height | 19,06 m2 |