High-tech prefab house – Frankfurt model
Information
A modular house with a contemporary style with a spatial richness in all its rooms. Pronounced lines mark the design, introducing a modern and dynamic character, in this prefabricated home, Frankfurt model.
The two-story Frankfurt house has a large day space on the ground floor, in which functionality and space change and adapt throughout the day according to the needs of the moment. Independent spaces in the living room, dining room and kitchen, but visually connected to achieve a greater sense of space. On the first floor there is a large master bedroom, with its own dressing room and a spacious and private bathroom, meeting all expectations.
The program of the night area of the house is completed on the first floor, thanks to three large bedrooms and a bathroom.
Plans
Ground floor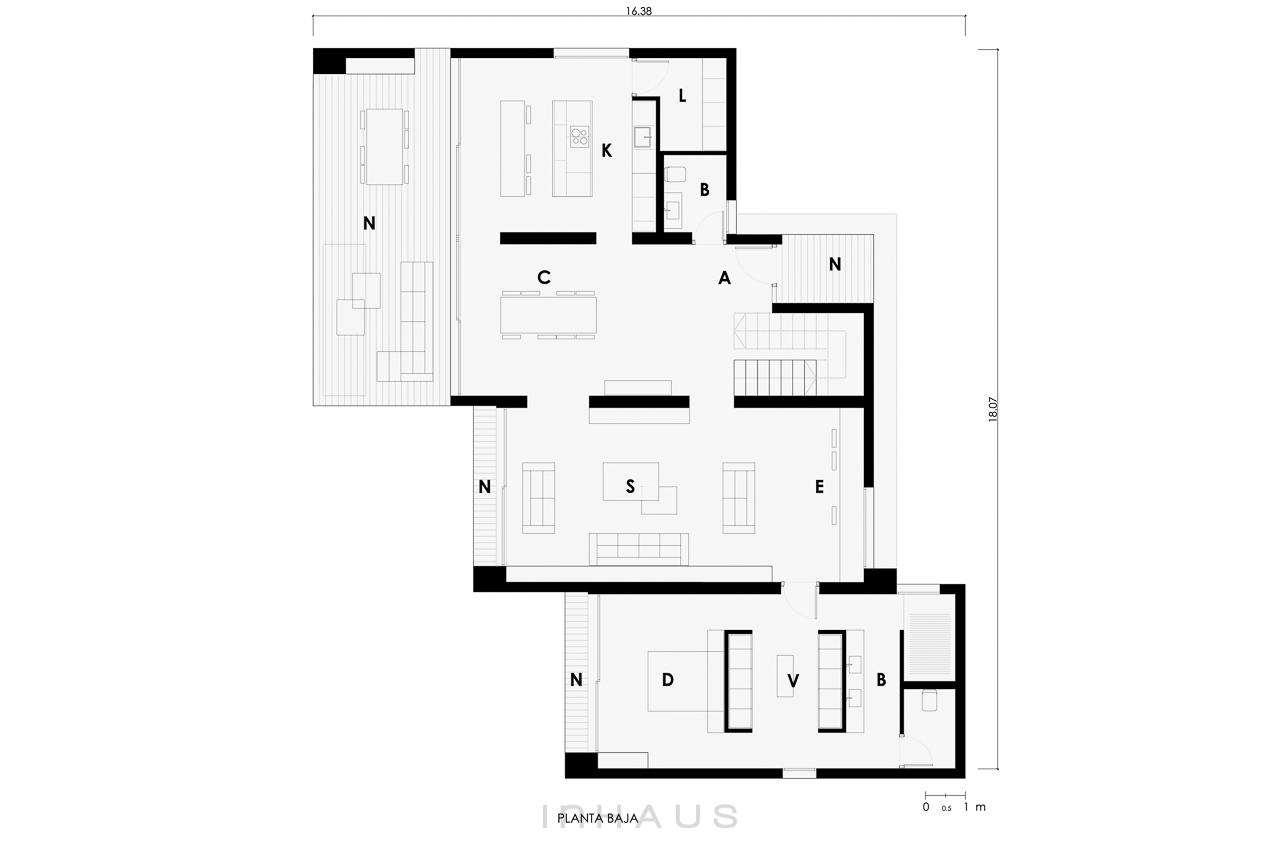 First floor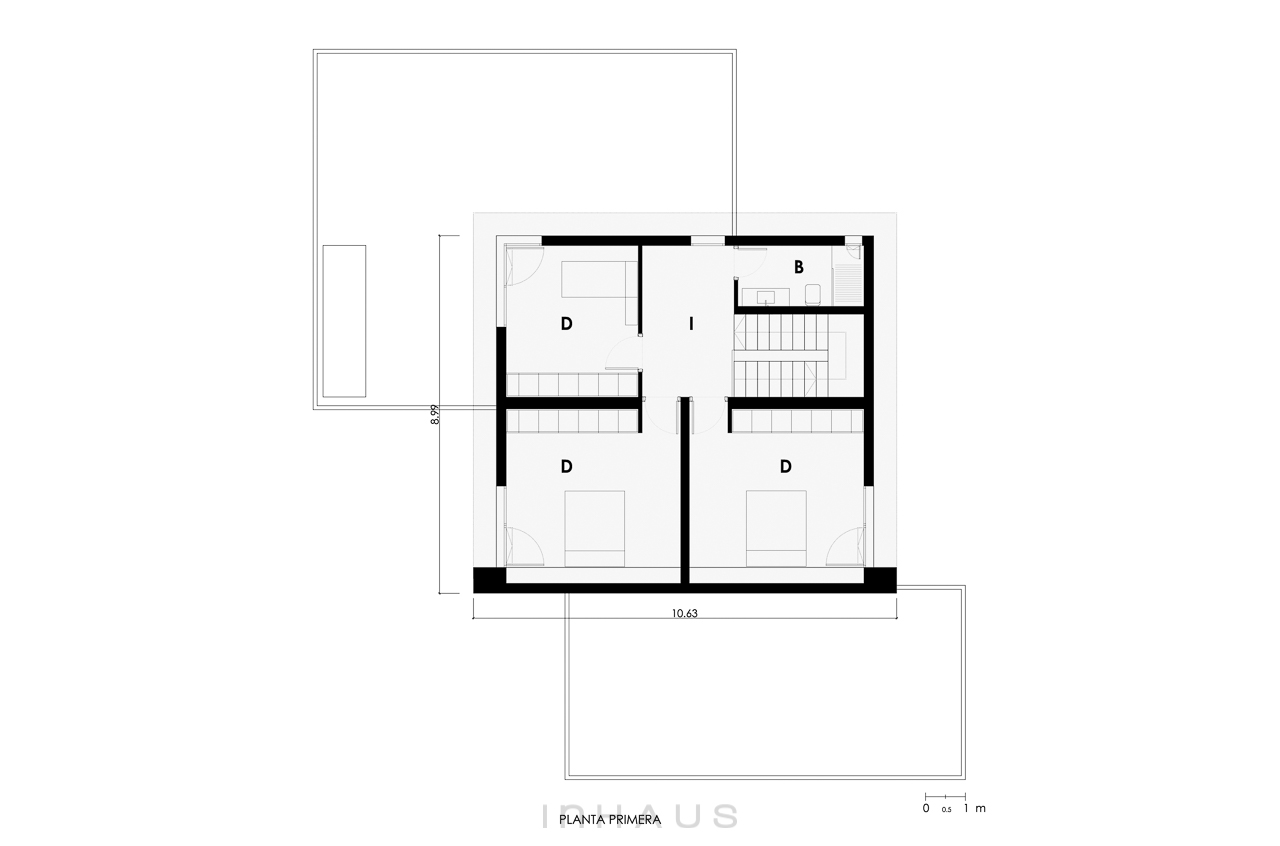 | | |
| --- | --- |
| USEFUL SURFACE (walkable) | 258,94 m2 |
| DWELLING | 209,98 m2 |
| PORCHES | 48,96 m2 |
| | |
| GROUND FLOOR | |
| DWELLING | 138,43 m2 |
| entrance-staircase | 12,70 m2 |
| living room | 39,35 m2 |
| dining room | 20,00 m2 |
| kitchen | 20,85 m2 |
| laundry room | 4,50 m2 |
| toilet | 3,00 m2 |
| master bedroom | 13,93 m2 |
| master dressing room | 12,60 m2 |
| master bathroom | 11,50 m2 |
| | |
| PORCHES | 33,26 m2 |
| porch entrance | 3,96 m2 |
| porch living-dining room | 29,30 m2 |
| | |
| FIRST FLOOR | |
| DWELLING | 71,55 m2 |
| hallway-staircase | 15,55 m2 |
| bathroom | 4,80 m2 |
| bedroom 01 | 12,60 m2 |
| bedroom 02 | 19,30 m2 |
| bedroom 03 | 19,30 m2 |
| | |
| PORCHES | 15,70 m2 |
| porch | 15,70 m2 |
| | |
| --- | --- |
| CONSTRUCTED SURFACE | 304,53 m2 |
| DWELLING | 251,59 m2 |
| PORCHES | 52,94 m2 |
| | |
| GROUND FLOOR | |
| dwelling | 165,60 m2 |
| porches | 37,25 m2 |
| | |
| FIRST FLOOR | |
| dwelling | 85,99 m2 |
| porches | 15,69 m2 |