What luxury homes have:
inHAUS modular villas

The most luxurious homes have details, rooms, services, and amenities that make them different.
inHAUS offers its most exclusive clients a few extras that make their homes an exceptional experience, every day. Industrialized modular construction is not at odds with premium quality. In fact, it's a something that inHAUS: has worked to achieve the most premium quality. And, well, let's see what the most desirable luxury homes have. Some elements stand out: kitchenette and/or pantry, suites, reading spaces, double heights… Other options are walk-in closets, library, gaming areas, gym, indoor swimming pool, custom garages and guest house…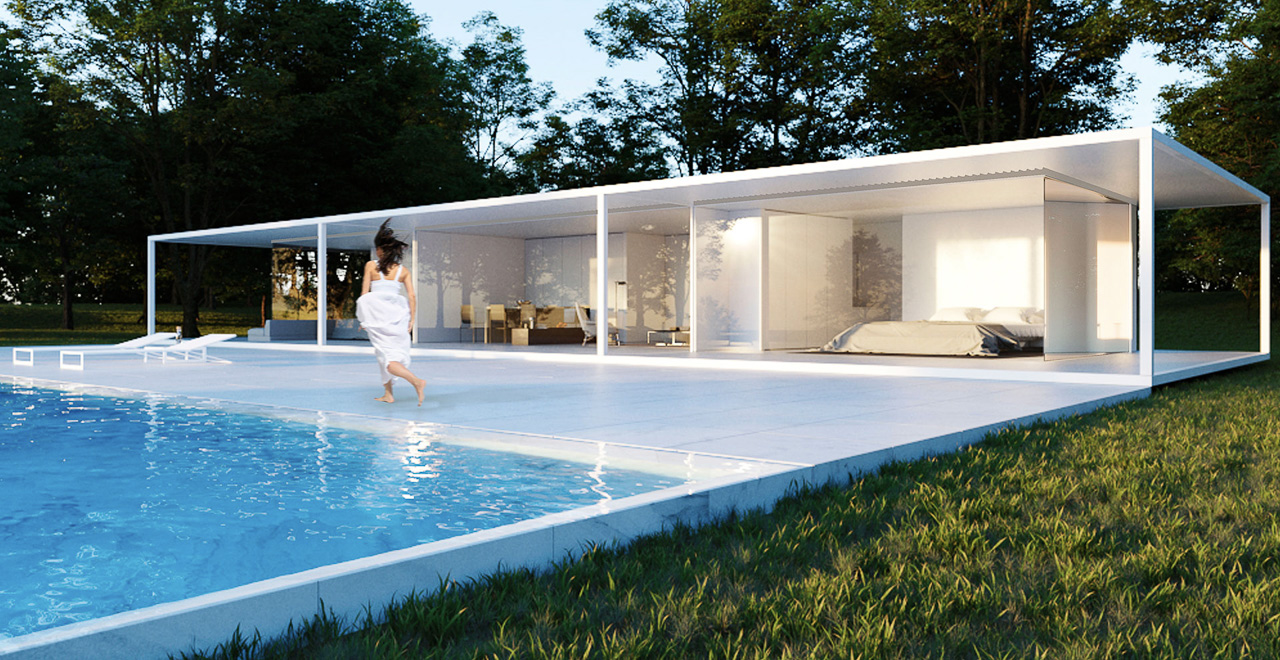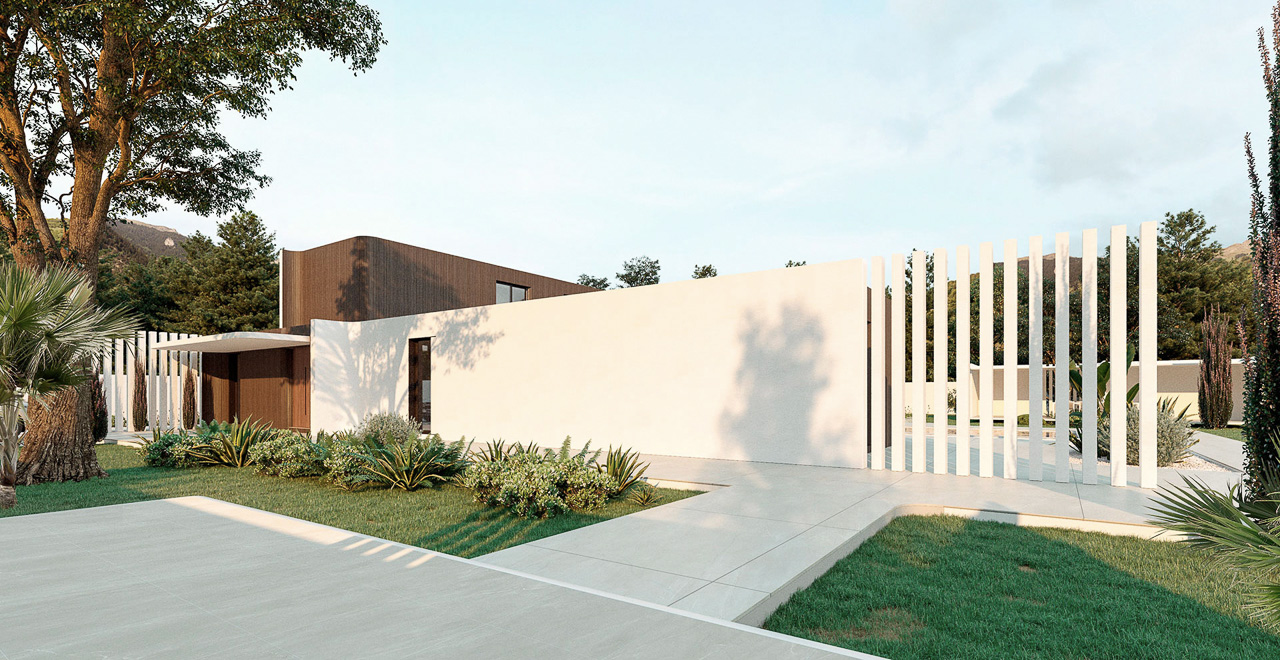 Small corners inspired by some creators of contemporary luxury residential architecture referents such as Ramón Esteve and John Lautner, or even Richard Neutra if we go back in the day. Premium design details such as those developed by Fran Silvestre and Mario Ruiz for the inHAUS brand.
As examples, we can find some details among their works: a side view of a guest area next to the pool, by Fran Silvestre, and an exterior access to an extraordinary garden area, by Mario Ruiz.
What do our inHAUS luxury homes have? Guest area
The question is clear: what do luxury homes share in common? Well, an exclusive guest area makes all the difference. Catering to friends and family with as many amenities as possible was one of the objectives in the design of this luxury home by inHAUS. In fact, there are two houses in one. And one of them, designed to meet all the needs of visitors.
In this case, of the two volumes built, the smaller one had, among other amenities, a living-room with a minibar. In addition, of course, direct access to the outdoor area, the pool and the garden, as in this custom designed house.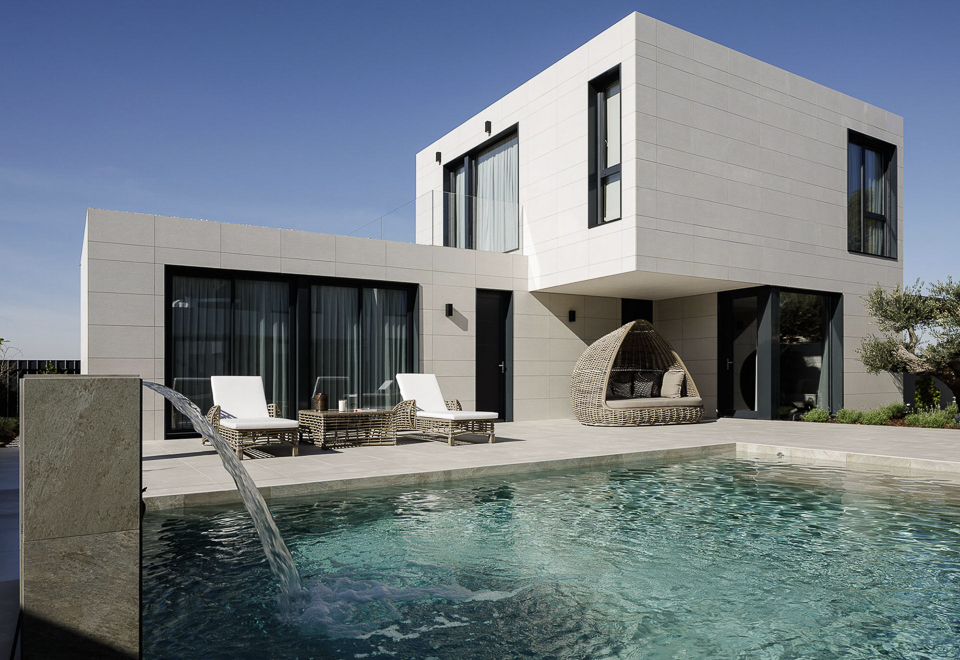 In addition, one of the possibilities in a luxury home is to have a double kitchen. On the one hand an area with the most necessary, a small area to prepare something simple. On the other hand, a pantry-kitchen closed or hidden by a separator. This does have a larger space and everything you need to cook for even dozens of guests.
Furthermore, the master bedroom suite can include, for example, a previous space with a seating area. It's also a pleasure to have different corners and spaces for reading. Or for any simple and quick work. Comfort and luxury are both well combined in our inHAUS' designs.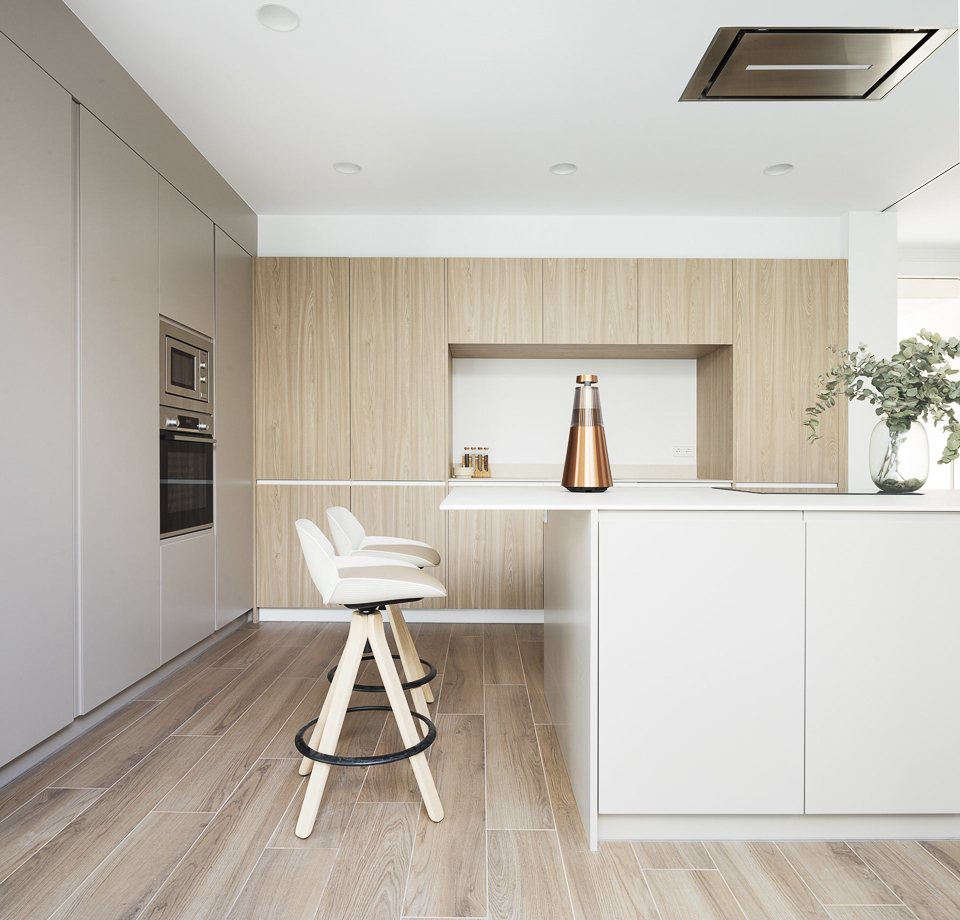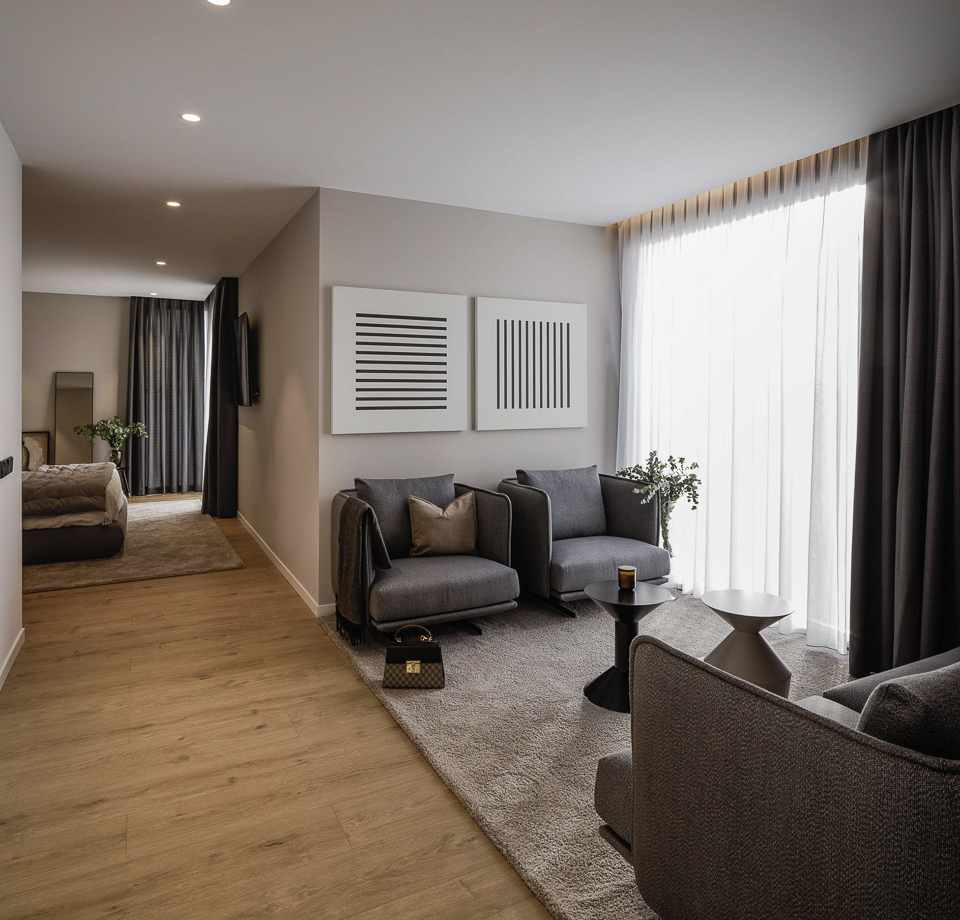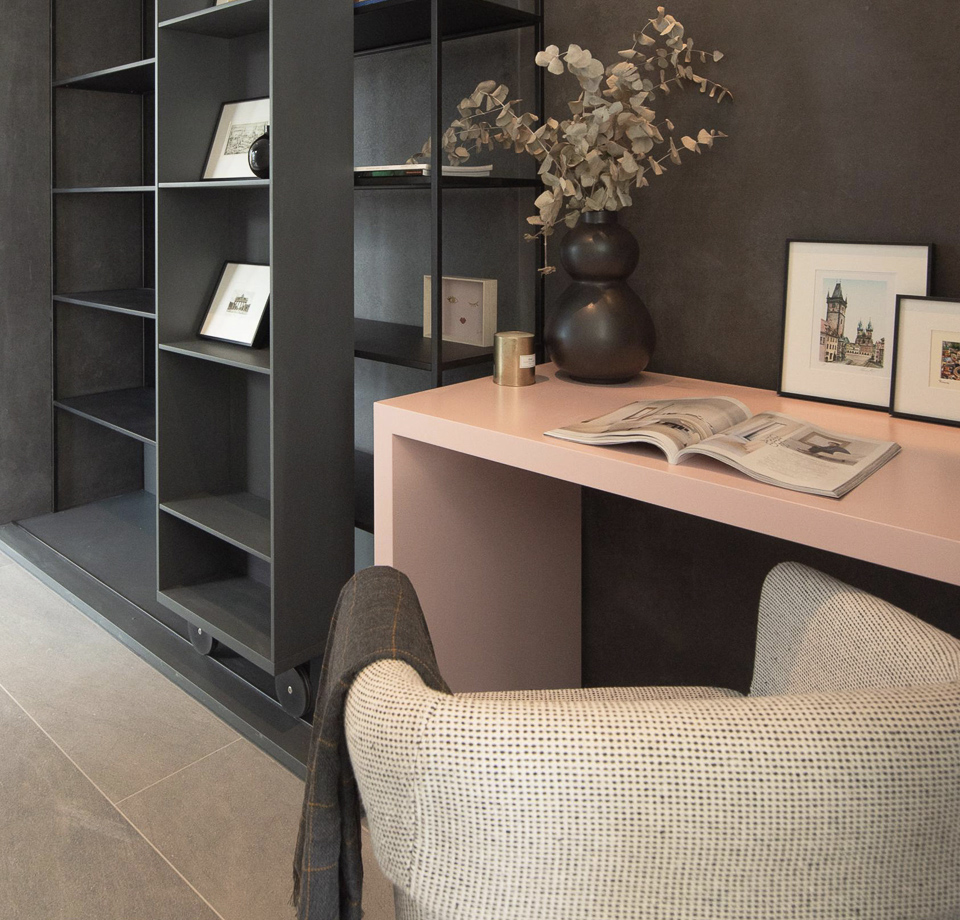 Luxury bathroom and relaxation area
Premium qualities are not only seen in the common areas, outdoors or with access to visitors. It's necessary to take care of the most intimate and relaxing rooms. Like the bathrooms. This is what luxury homes have: authentic spas (salus per aqua, health through water). In this case, there may be an integrated space with jacuzzi and hydromassage shower of several square meters.
Or a steam bath. And, of course, always an en-suite bathroom, with access to the master bedroom and its own walk-in closet.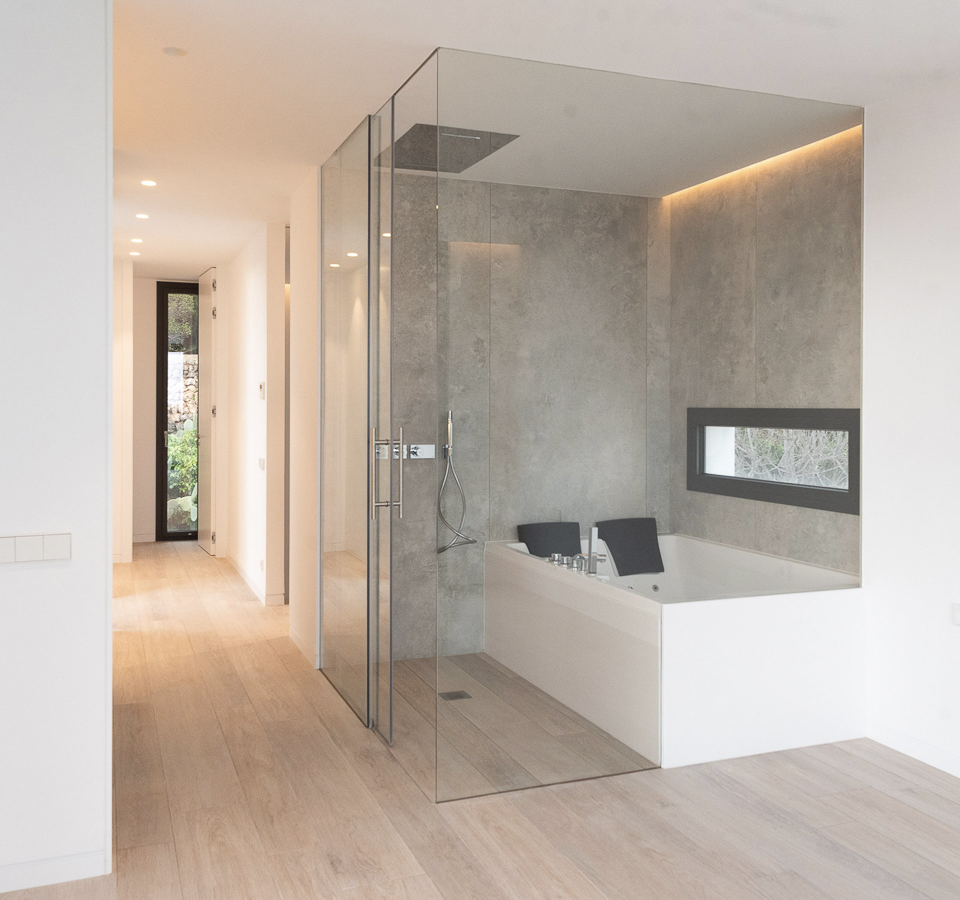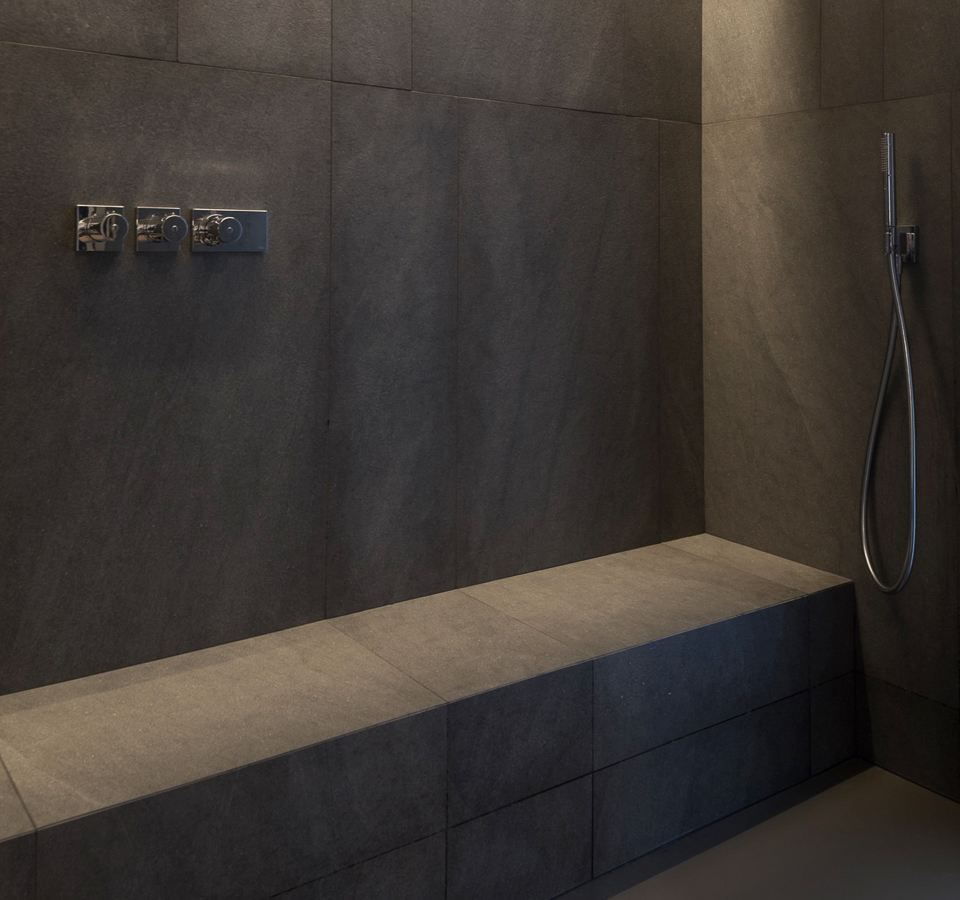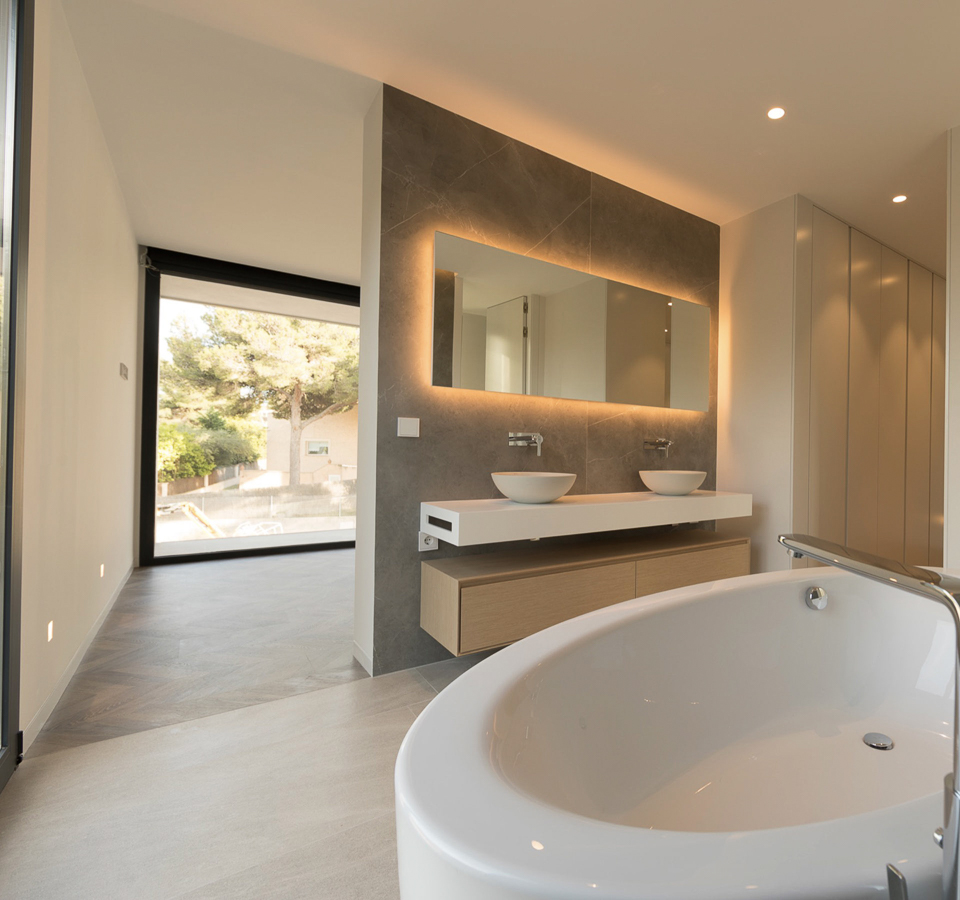 Swimming pools in premium homes
A private pool is always a bonus. But luxury villas, such as our inHAUS luxury homes, have special features that make them special. The outdoor bathing areas in premium homes have a relaxation area, in the style of the 'fire pool' concept adapted to the Mediterranean idiosyncrasy.
Of course, with customized lighting, both to enjoy the sun and the shade. If we are in the outdoor and overlooking the sea, a plus of high standing is achieved. Nor is it necessary to spend millions of euros. With much less you can achieve a high-end villa.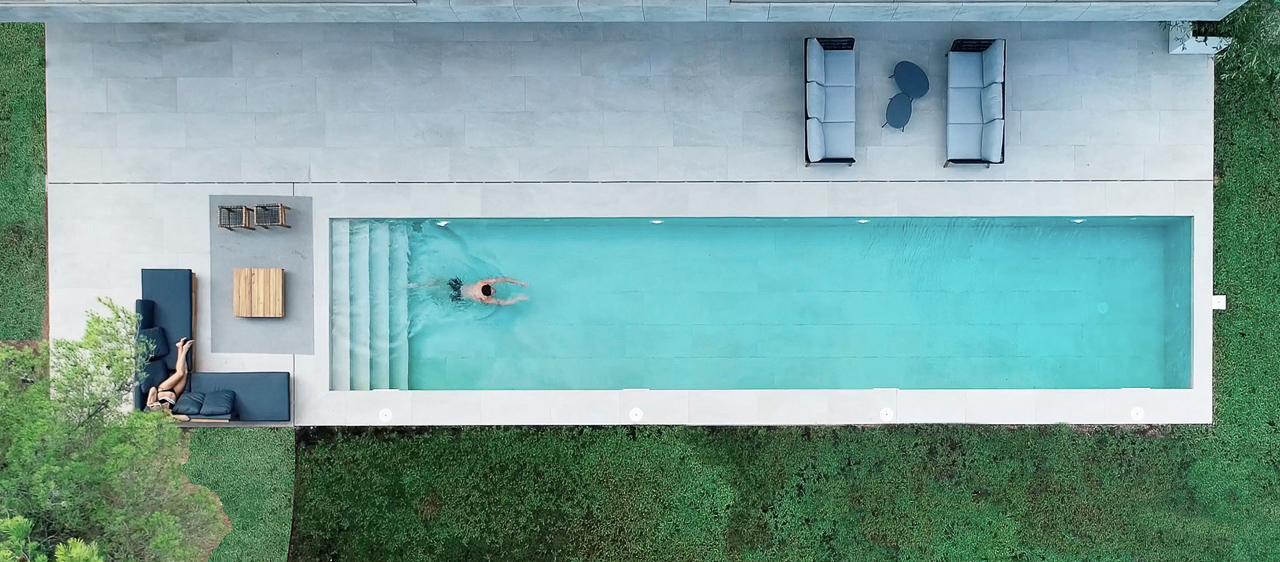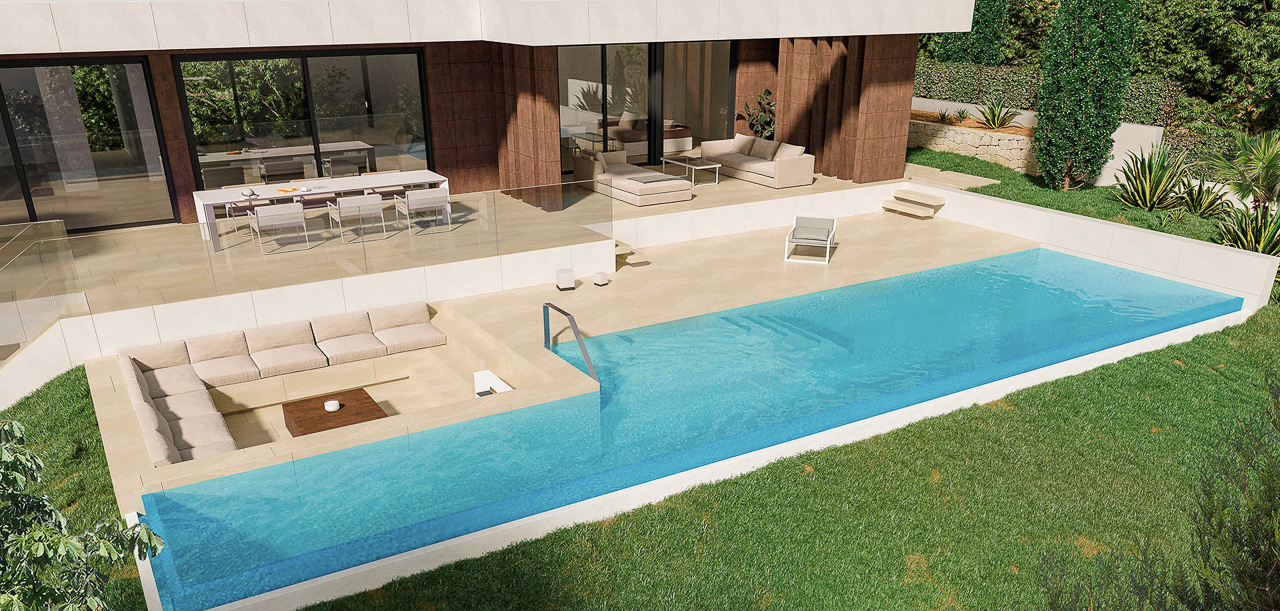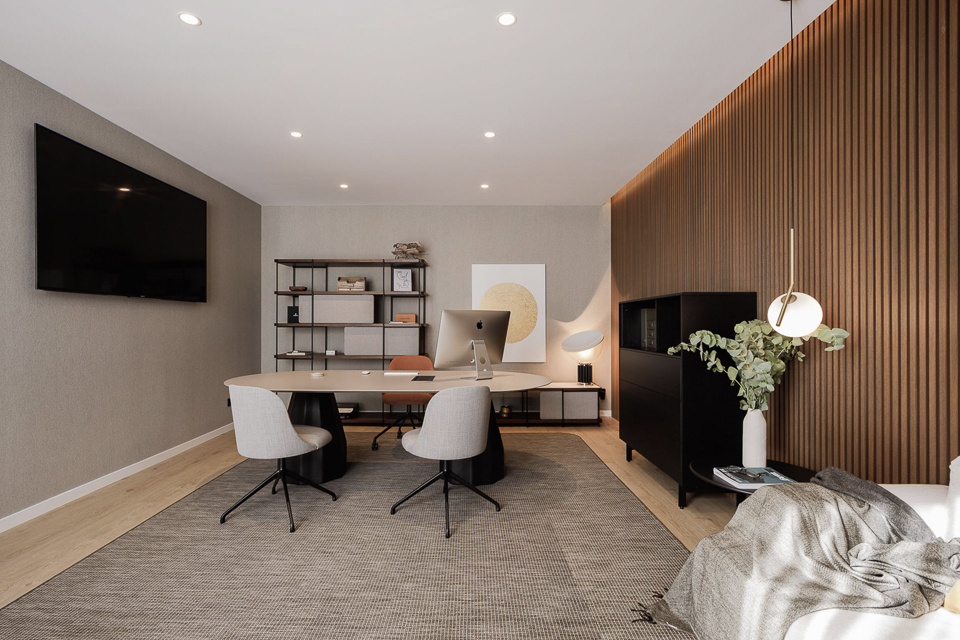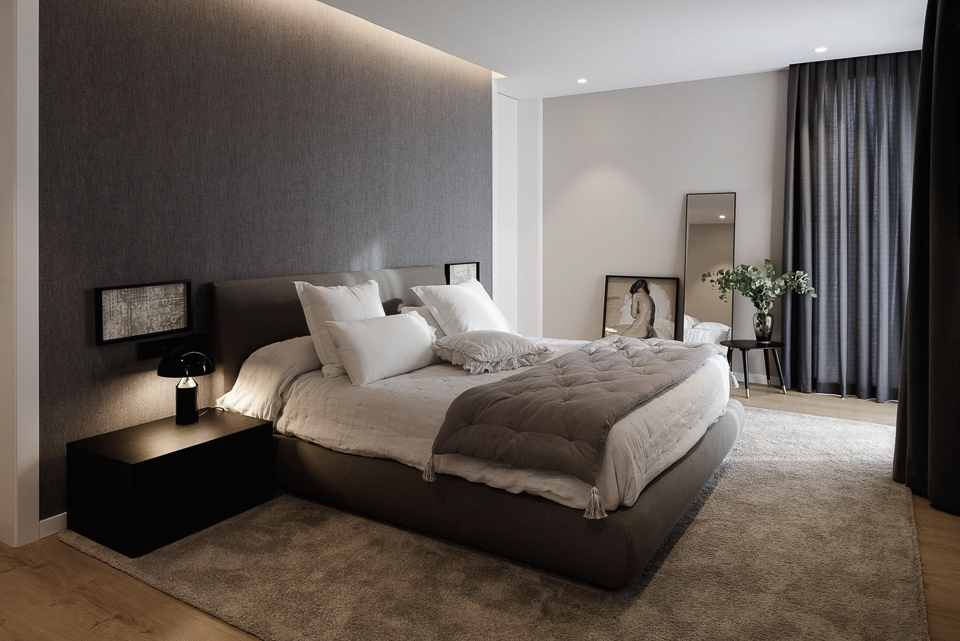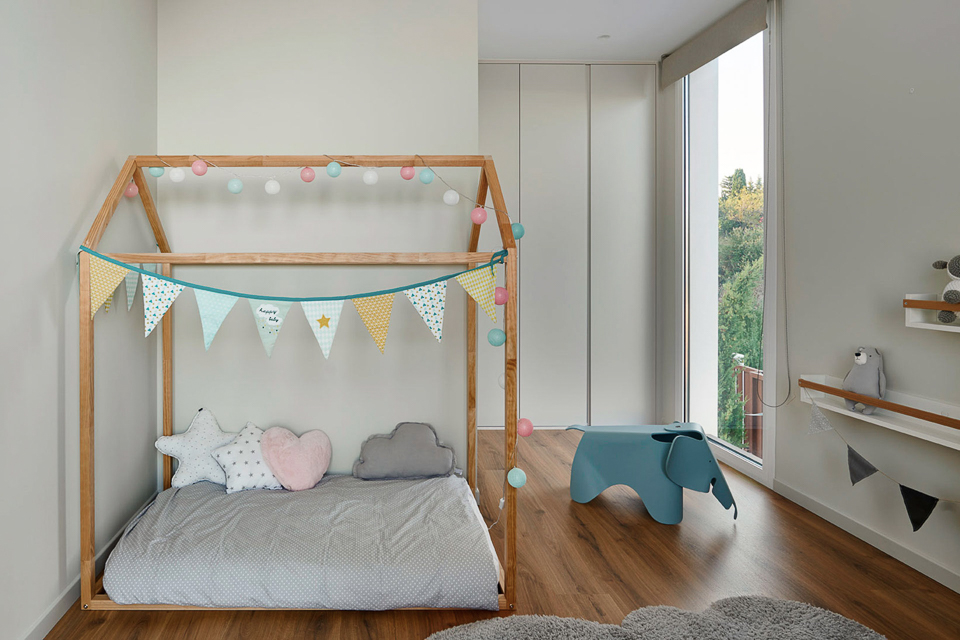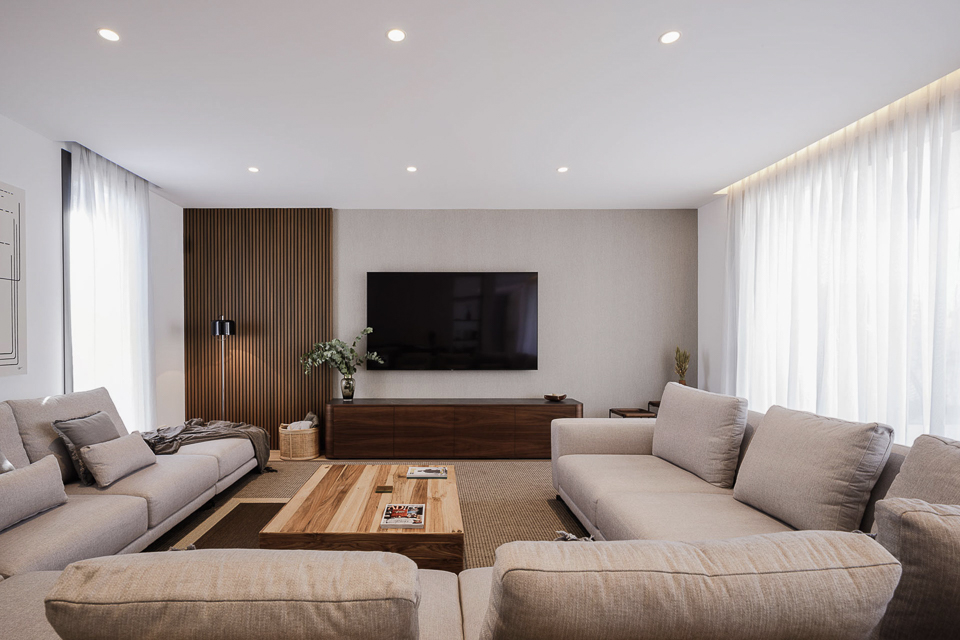 There are elements that cannot be missing in a house to be considered luxurious. They are aspects that are considered obligatory; they are a must. First, a complete office, even in an auxiliary building. Secondly, en-suite bedrooms are a must. Or as shown in the next image, with two independent bathrooms. Then, in the case of families with children, it's essential to have a playroom or play area. Last but not least, comfort in the living-rooms is a must.
However, there are other elements or rooms that are not always found in high-end homes. A clear example of level is a large garage, for several cars, different bicycles and, why not, a jet ski.
What do our inHAUS luxury homes have? Gym and indoor pool
Another plus is a gym, which can have an indoor pool. The goal, to combine leisure and wellness.
Finally, let's remember that a high-end house is not defined by its number of rooms, because there are different types of rooms, such as one for cinema with a giant screen. Likewise, there are various walk-in closets that become rooms by themselves. There may be play areas, or fun areas for adults; rest areas in the rooms, and with different heights. All designed to come home and feel like you are on vacation.