White façade house – Mannheim model
Information
Most of the spaces in this modular house are on the ground floor, with a striking minimalist design and a master bedroom on the first floor, with dressing room and private bathroom. This is a spectacular mediterranean style prefab home with a white façade, that is customizable.
The house is based on a series of four volumes connected by a fifth volume that acts as a distributor. The sum of the rectangular volumes of different heights and depths offers this flat roof house Fuerteventura a very dynamic volumetry.
This High-End design house has four bedrooms and a multi-purpose space that can be used as an office, playroom or even a guest room. Spacious dimensions for a very harmonious and bright house, thanks to the entry of natural light through its many facades.
The large terrace of the master bedroom on the first floor is the icing on the cake of this upscale house.
Plans
Ground floor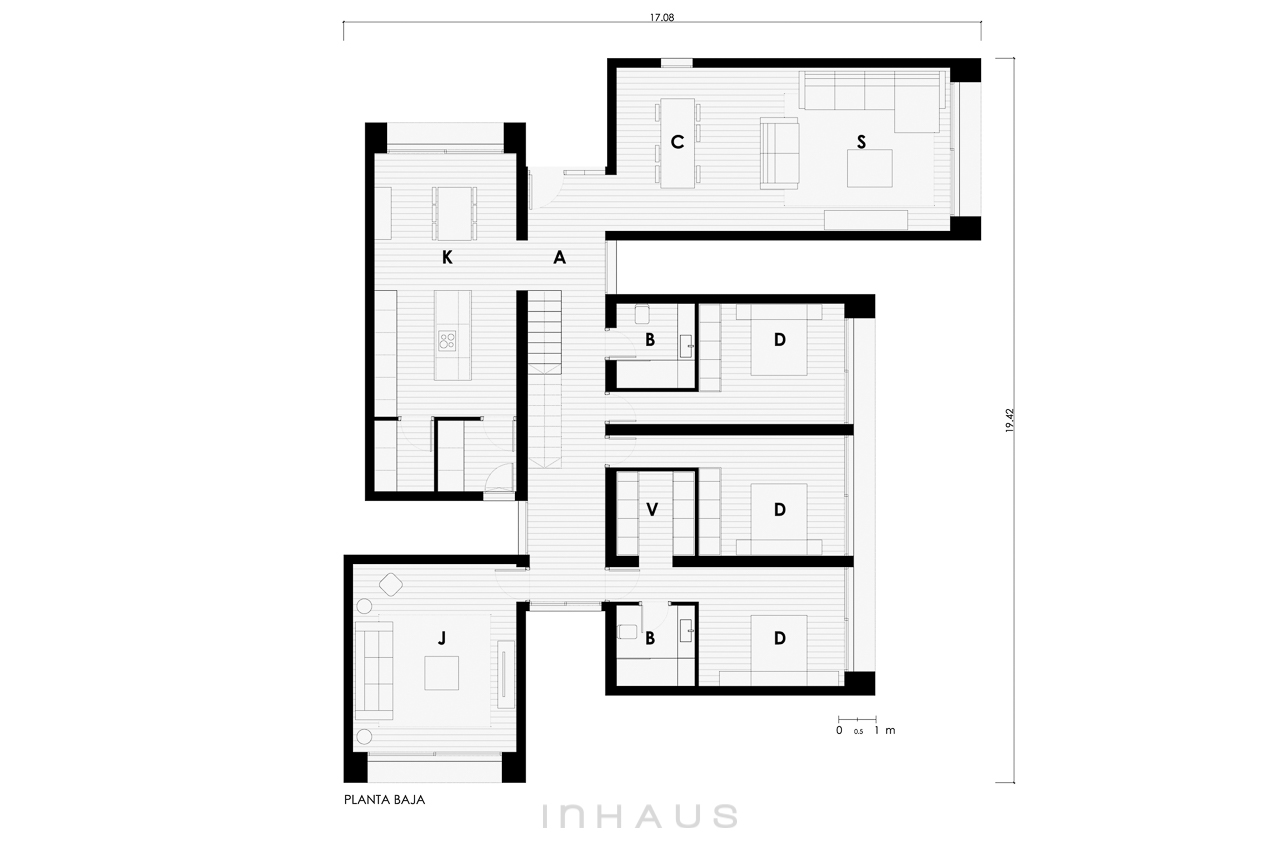 First floor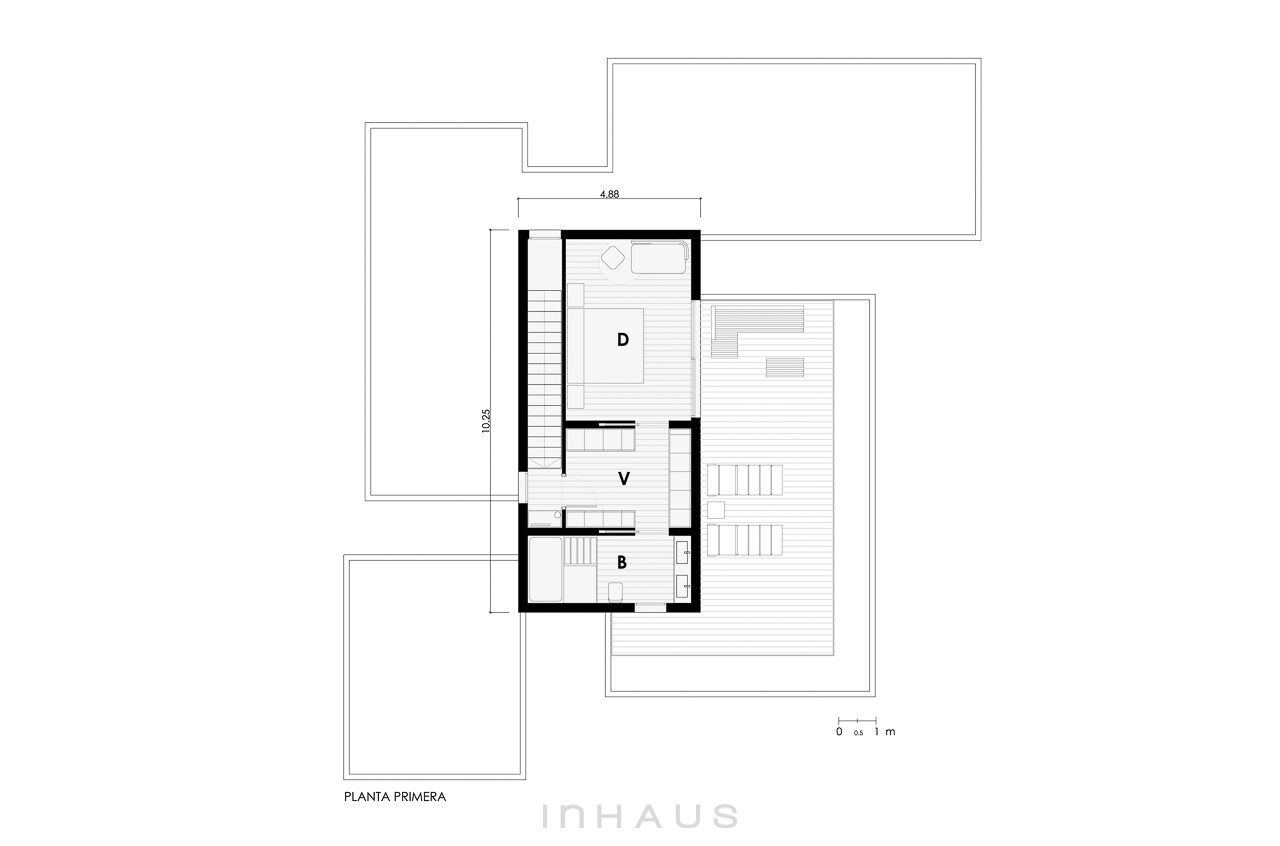 | | |
| --- | --- |
| USEFUL SURFACE (walkable) | 217,45 m2 |
| | |
| GROUND FLOOR | |
| DWELLING | 177,05 m2 |
| entrance-staircase | 23,79 m2 |
| living-dining room | 39,15 m2 |
| kitchen | 26,86 m2 |
| laundry room | 3,99 m2 |
| pantry room | 3,05 m2 |
| bathroom 01 | 4,75 m2 |
| bathroom 02 | 4,55 m2 |
| dressing room | 4,75 m2 |
| bedroom 01 | 14,70 m2 |
| bedroom 02 | 14,70 m2 |
| bedroom 03 | 14,70 m2 |
| multipurpose room | 22,06 m2 |
| | |
| FIRST FLOOR | |
| DWELLING | 40,40 m2 |
| staircase | 7,10 m2 |
| master bedroom | 16,35 m2 |
| master dressing room | 8,95 m2 |
| master bathroom | 8,00 m2 |
| | |
| --- | --- |
| CONSTRUCTED SURFACE | 276,28 m2 |
| | |
| GROUND FLOOR | |
| dwelling | 226,25 m2 |
| | |
| FIRST FLOOR | |
| dwelling | 50,03 m2 |