Mediterranean prefab villa – Modell Zürich
Information
The key to the success of this modular house Zürich model is the combination of spatial richness and Mediterranean villa style. An L-shaped house on two levels, taking advantage of the views to the garden from the daytime spaces such as the living room, dining room and kitchen, while preserving the privacy of the more private spaces of the house. A large bedroom completes the ground floor program.
On the first floor there are two master bedrooms with dressing room and bathroom, offering all the necessary comfort.
The professionalism of the inHAUS team allows the customization, as well as the development of multiple possibilities of this model of high-end house Zürich. A high quality for a modular house with a strong character thanks to its design.
You'll be able to move into this energy-efficient, precast concrete architect-designed home in less time than you thought possible.
Plans
Ground floor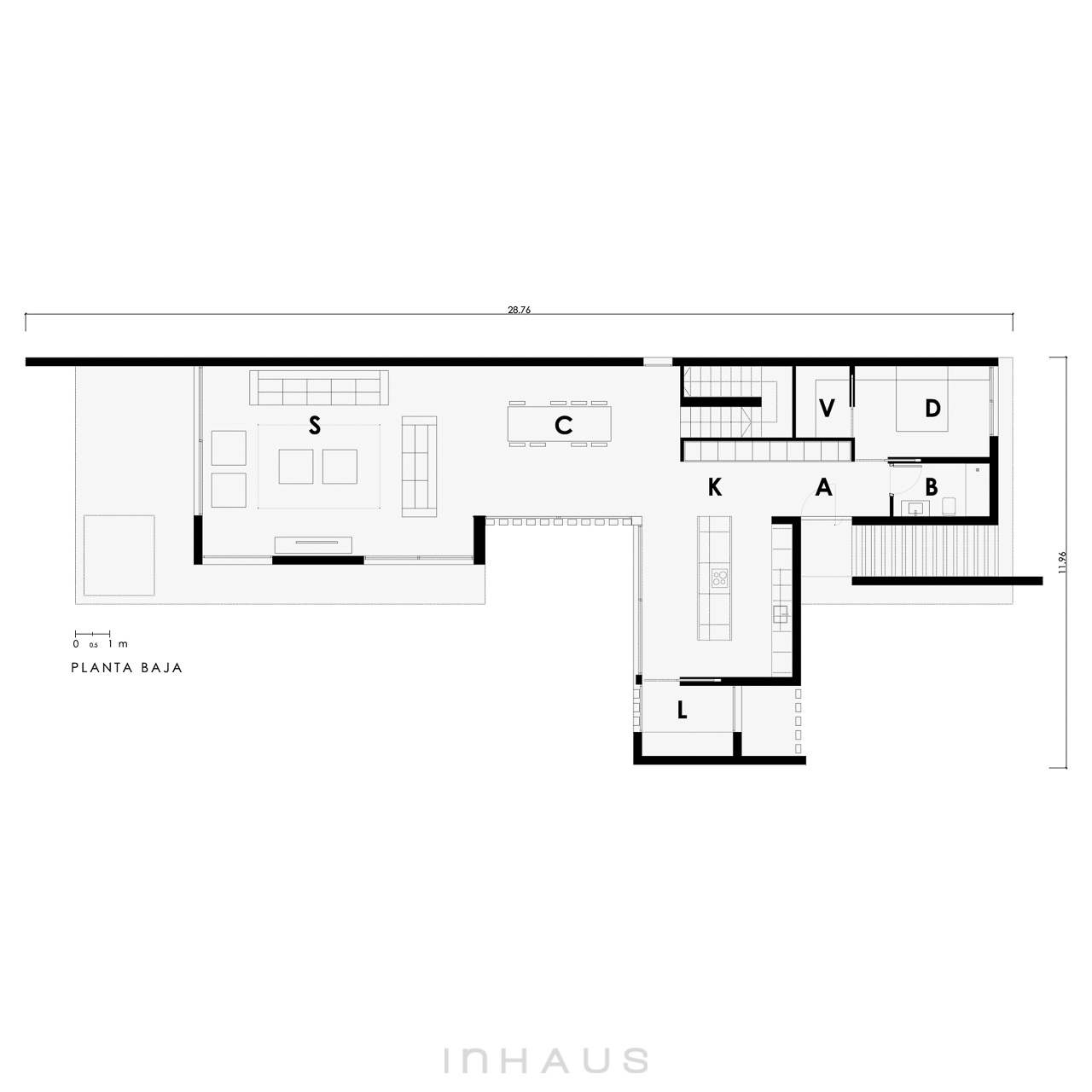 First floor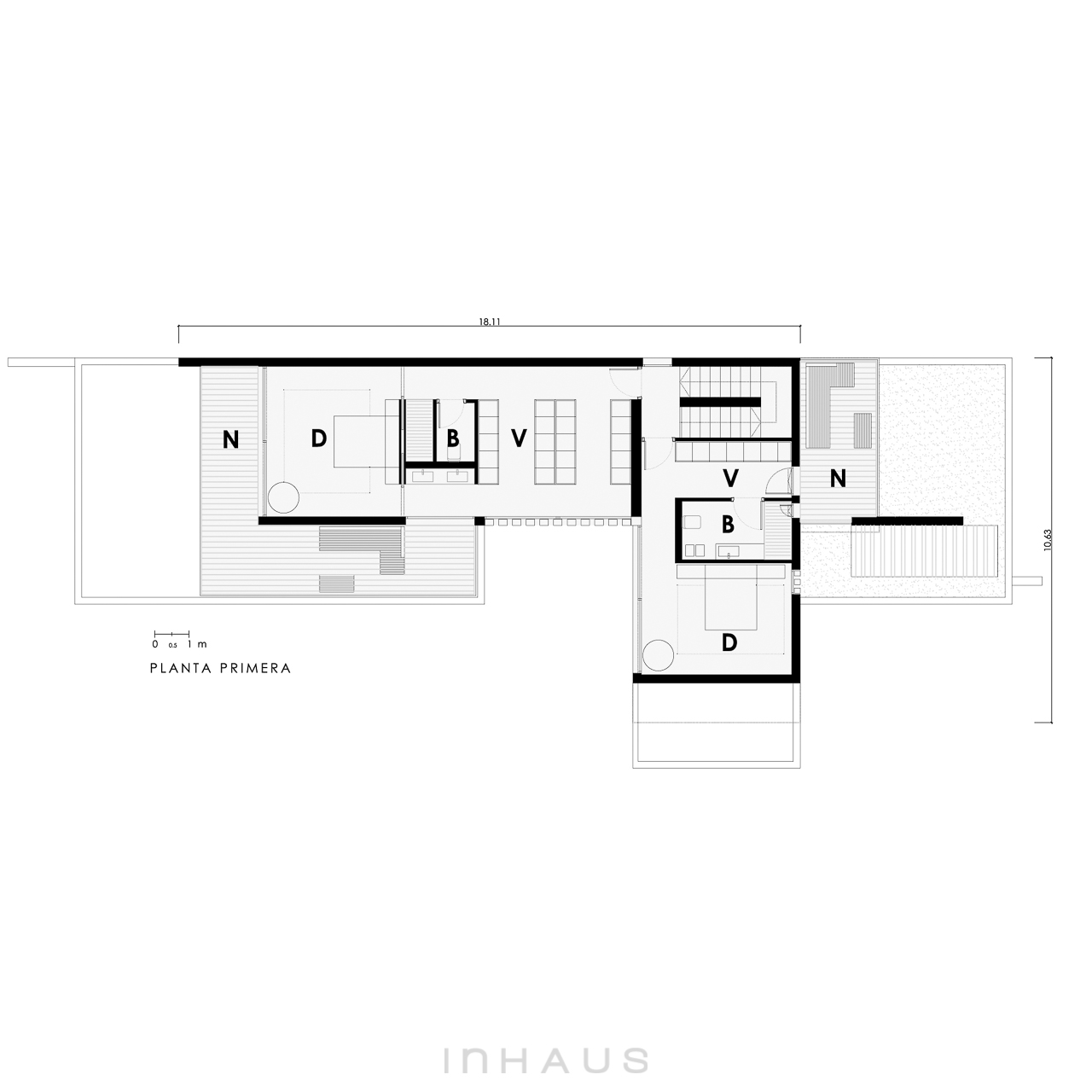 | | |
| --- | --- |
| USEFUL SURFACE (walkable) | 290,18 m2 |
| DWELLING | 219,51 m2 |
| PORCHES | 70,67 m2 |
| | |
| GROUND FLOOR | |
| DWELLING | 136,88 m2 |
| entrance | 12,65 m2 |
| staircase | 6,78 m2 |
| living room | 43,74 m2 |
| dining room | 26,36 m2 |
| kitchen | 20,36 m2 |
| laundry room | 3,53 m2 |
| pantry room | 5,44 m2 |
| bathroom 01 | 4,35 m2 |
| dressing room | 3,26 m2 |
| bedroom 01 | 10,41 m2 |
| | |
| PORCHES | 48,77 m2 |
| porch entrance | 15,10 m2 |
| porch living room | 33,67 m2 |
| | |
| FIRST FLOOR | |
| DWELLING | 82,63 m2 |
| staircase | 9,10 m2 |
| bathroom 02 | 5,45 m2 |
| dressing room | 7,20 m2 |
| bedroom 02 | 16,10 m2 |
| master bedroom | 16,95 m2 |
| master dressing room | 19,55 m2 |
| master bathroom | 8,28 m2 |
| | |
| PORCHES | 21,90 m2 |
| porch 02 | 5,60 m2 |
| porch 03 | 11,00 m2 |
| porch master bedroom | 5,30 m2 |
| | |
| --- | --- |
| CONSTRUCTED SURFACE | 332,56 m2 |
| DWELLING | 261,89 m2 |
| PORCHES | 70,67 m2 |
| | |
| GROUND FLOOR | |
| dwelling | 160,93 m2 |
| porches | 48,75 m2 |
| | |
| FIRST FLOOR | |
| dwelling | 100,96 m2 |
| porches | 21,92 m2 |