High-end house – Düsseldorf model
Information
With its avant-garde design and minimalist layout, this luxury modular house Düsseldorf is for the most demanding in terms of space and design. This high-end prefab house has an elongated shape, allowing you to enjoy the view and surrounding outdoor spaces from every room.
A beautiful double-height space, a particularity of this model, welcomes visitors and visually connects both floors. On the groundfloor is the day area with three communicating living spaces: the living room, the dining room and the kitchen. The kitchen is directly connected to the large covered porch at the end of the house. On the other side of the house, near the staircase, is a very spacious master bedroom.
The night area is on the upper level. Four master bedrooms with private bathrooms, as well as an office space overlooking the double height. All the rooms extend to the outside, thanks to a large porch forming a very elegant frame, characteristic of this Düsseldorf luxury model.
Plans
Ground floor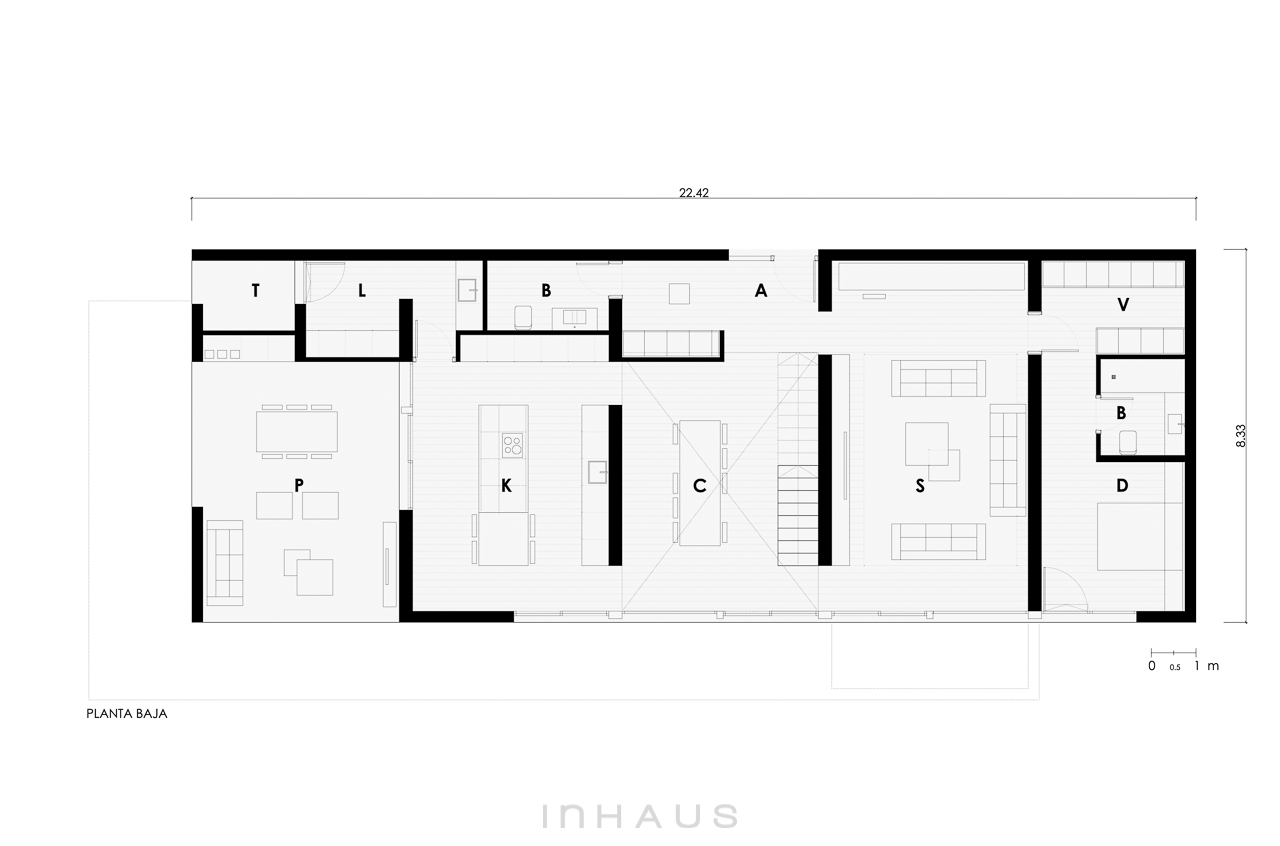 First floor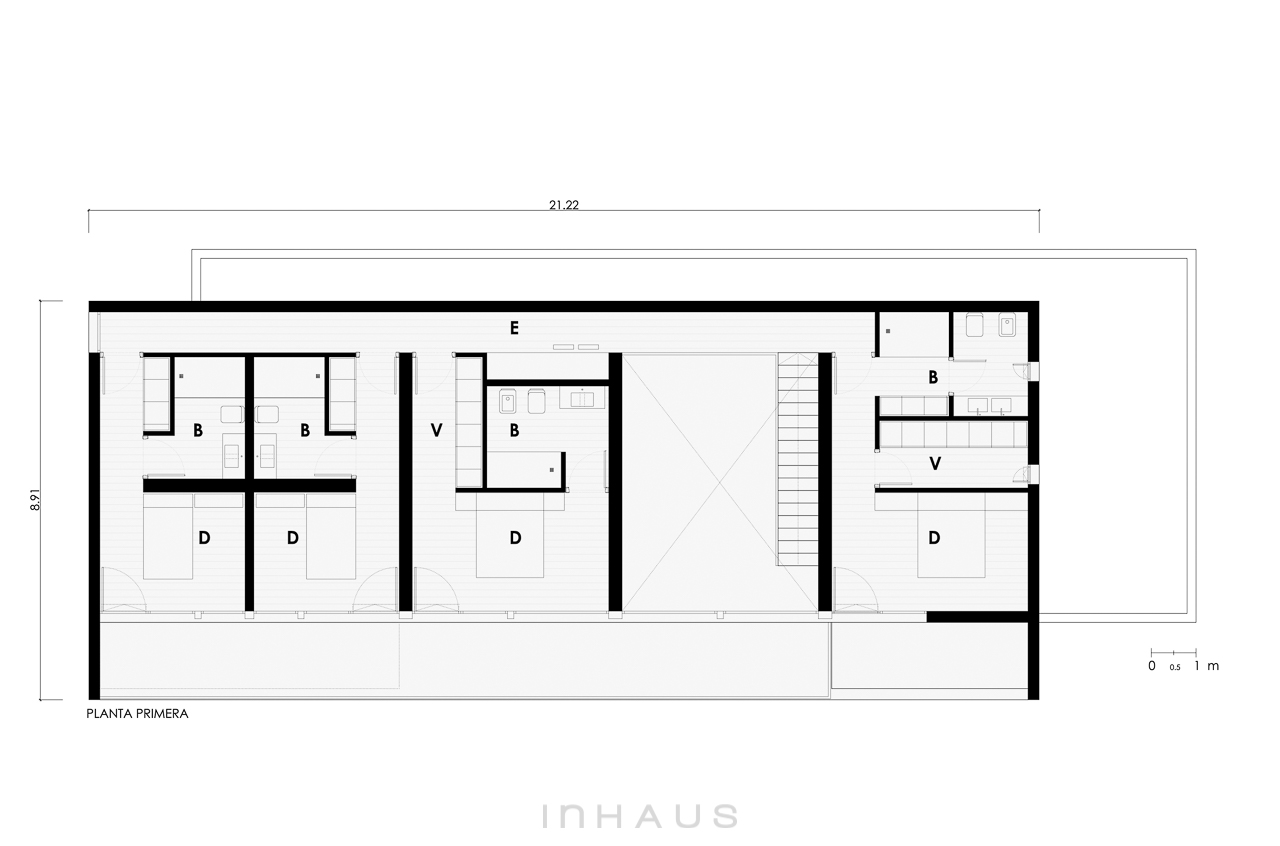 | | |
| --- | --- |
| USEFUL SURFACE (walkable) | 375,04 m2 |
| DWELLING | 235,74 m2 |
| PORCHES AND DOUBLE HEIGHT | 139,30 m2 |
| | |
| GROUND FLOOR | |
| DWELLING | 134,24 m2 |
| entrance | 9,18 m2 |
| living room | 34,81 m2 |
| dining room | 24,40 m2 |
| kitchen | 26,38 m2 |
| laundry room | 7,70 m2 |
| guest room | 13,58 m2 |
| guest bathroom | 4,04 m2 |
| guest dressing room | 6,72 m2 |
| toilet | 4,23 m2 |
| storage room | 3,20 m2 |
| | |
| PORCHES | 78,39 m2 |
| porch kitchen | 27,52 m2 |
| perimeter porch | 50,87 m2 |
| | |
| FIRST FLOOR | |
| DWELLING | 101,50 m2 |
| hallway-office | 17,28 m2 |
| bathroom 01 | 4,87 m2 |
| bathroom 02 | 4,87 m2 |
| bedroom 01 | 12,51 m2 |
| bedroom 02 | 12,51 m2 |
| master bedroom 01 | 11,63 m2 |
| master bedroom 02 | 14,53 m2 |
| master dressing room 01 | 4,57 m2 |
| master dressing room 02 | 4,97 m2 |
| master bathroom 01 | 6,10 m2 |
| master bathroom 02 | 7,56 m2 |
| | |
| PORCHES AND DOUBLE HEIGHT | 60,91 m2 |
| porch bedroom | 35,84 m2 |
| double height | 25,07 m2 |
| | |
| --- | --- |
| CONSTRUCTED SURFACE | 426,65 m2 |
| DWELLING | 285,47 m2 |
| PORCHES AND DOUBLE HEIGHT | 141,18 m2 |
| | |
| GROUND FLOOR | |
| dwelling | 158,21 m2 |
| porches | 79,41 m2 |
| | |
| FIRST FLOOR | |
| dwelling | 127,26 m2 |
| porches and double height | 61,77 m2 |