Landscape house in Mallorca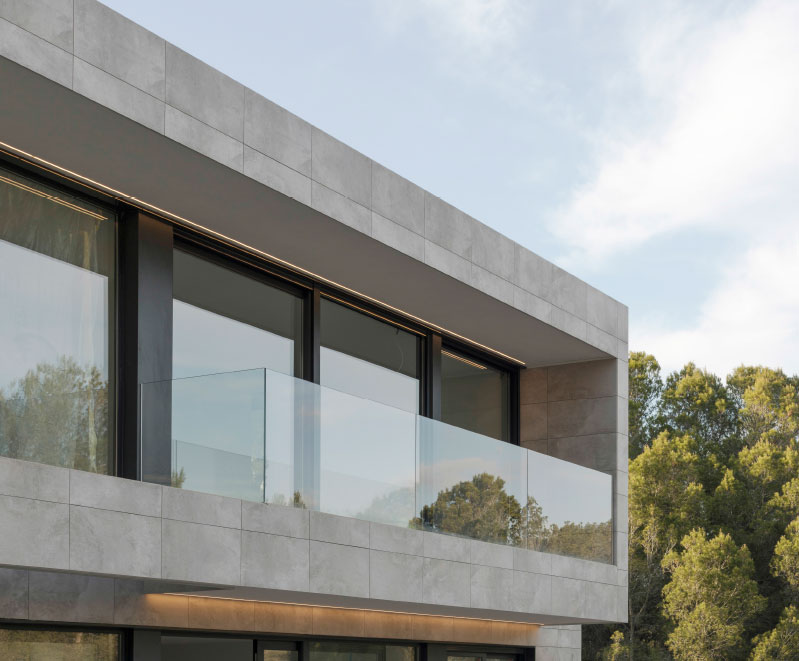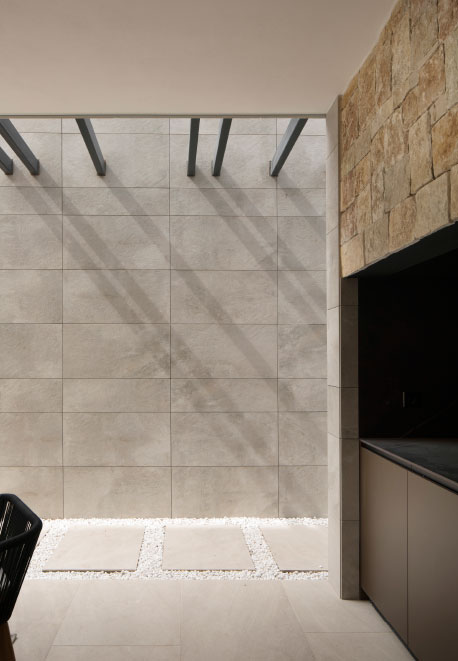 Efficient beauty and quality.
MARRATXÍ MODEL
The paradisiacal island of Mallorca owns one of the most special inHAUS' projects: The 100% customized Marratxi Model. A house in which, working on the needs and likes of our clients, they achieved the concept they were looking for their future home: a house completely personalized and adapted to their needs.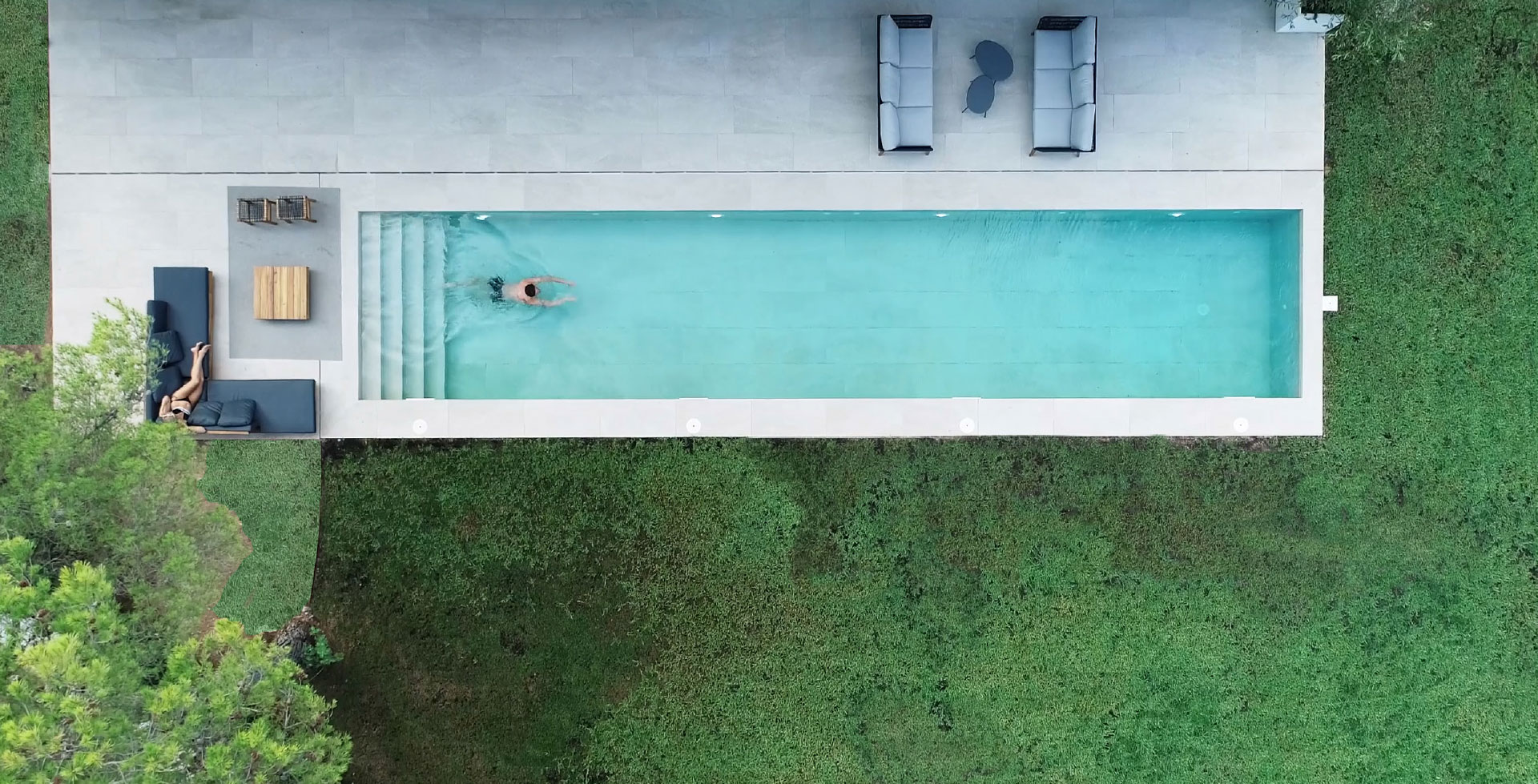 ARCHITRENDS
"Avant-garde and provocative design for this luxury modular house with great minimalism and contemporary design. Facing the landscape along its entire longitudinal facade. Designed to enjoy the views and the environment from every room."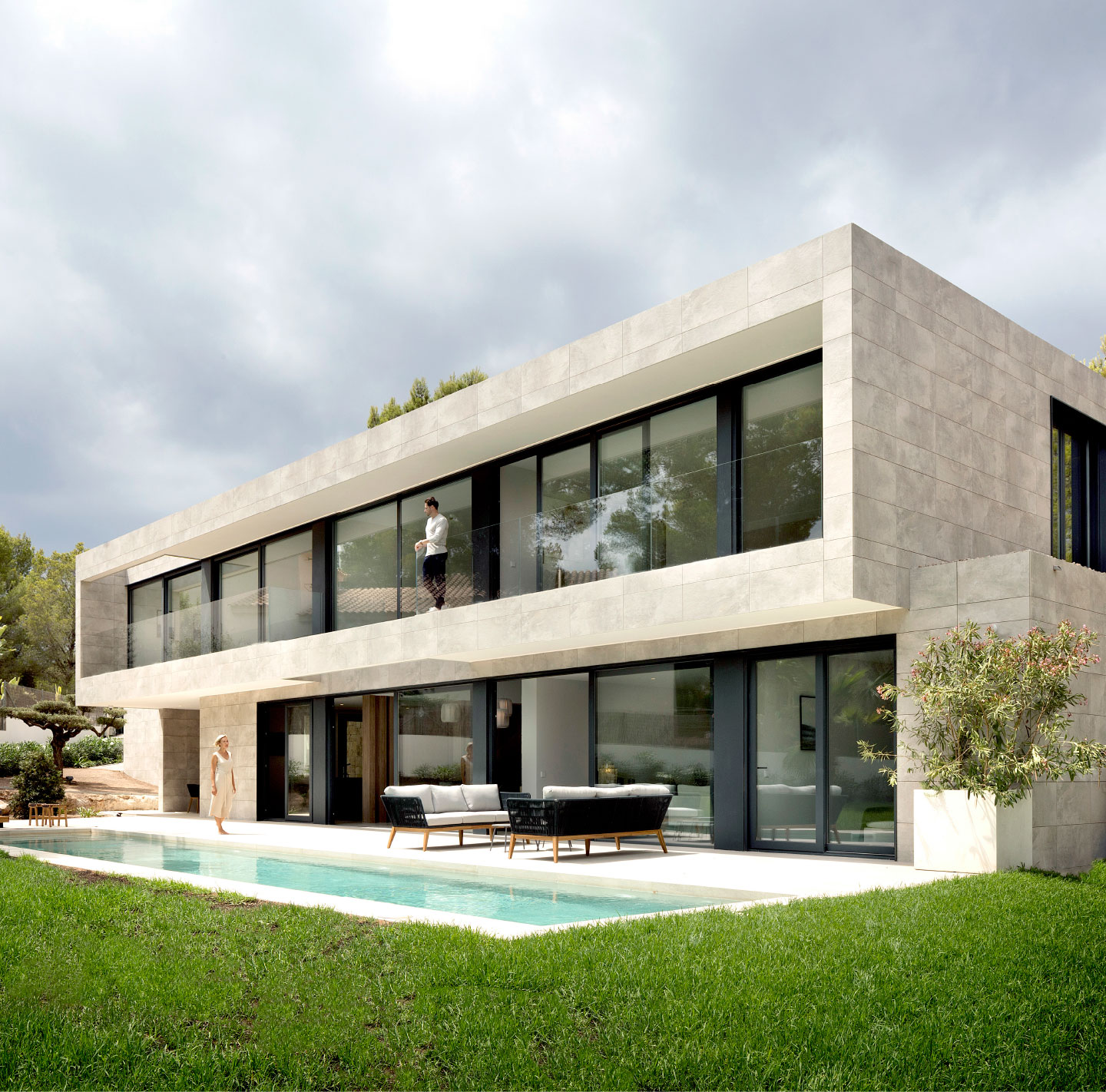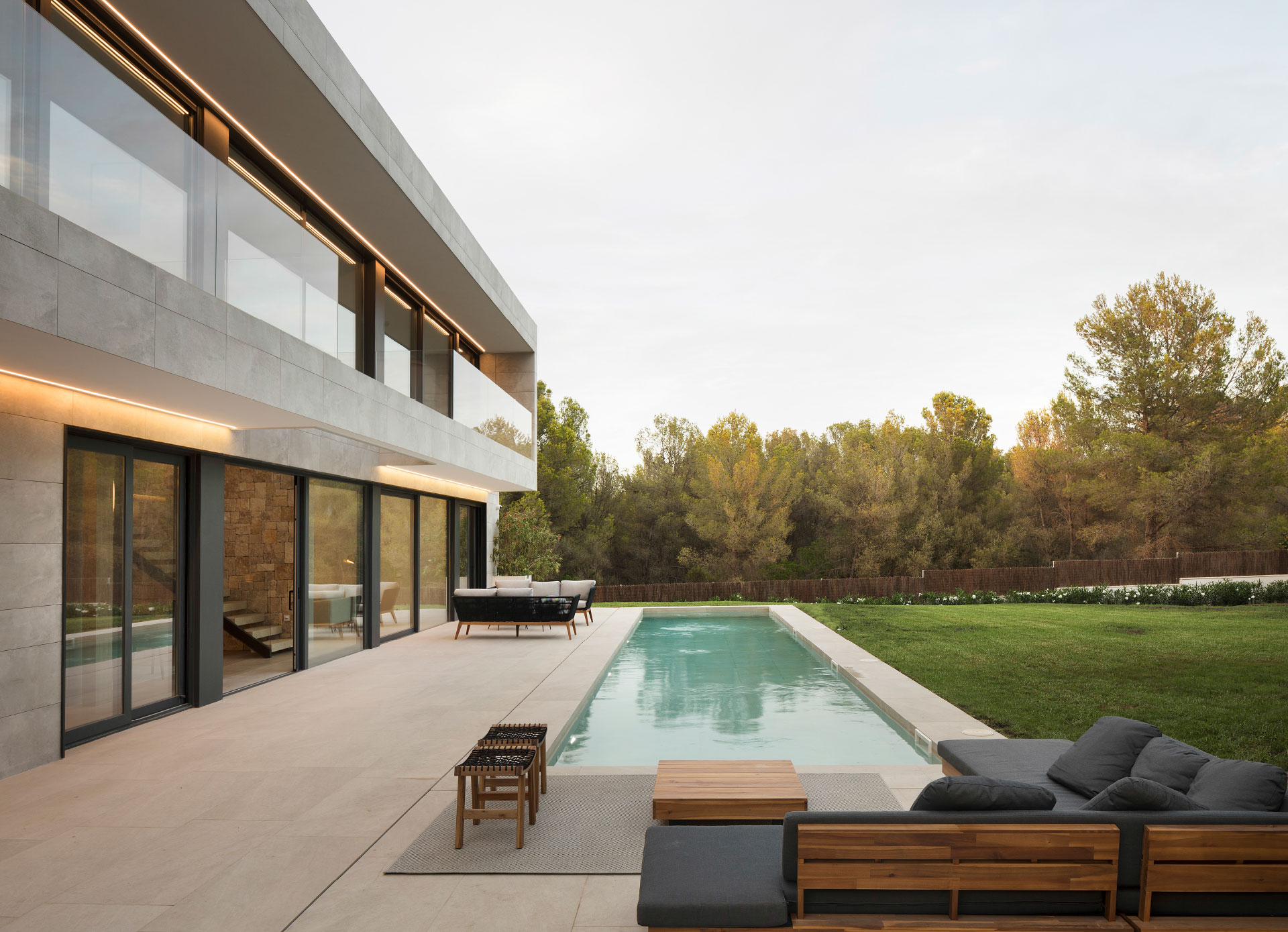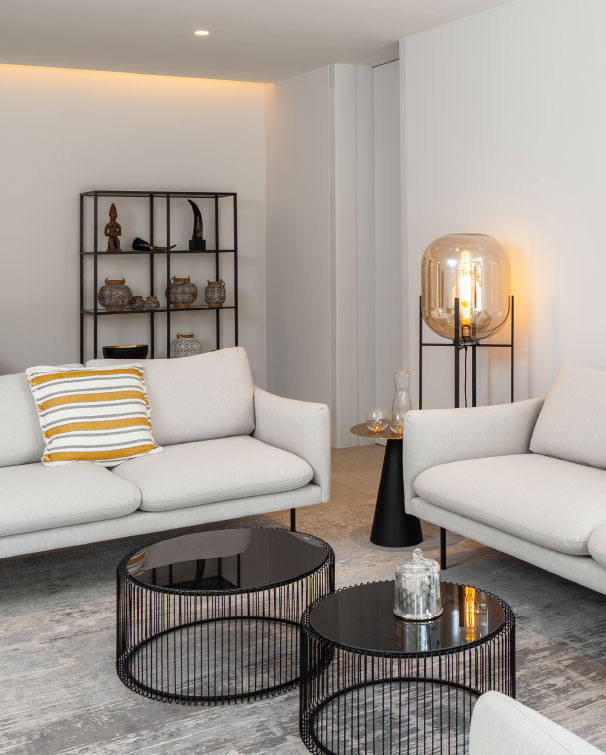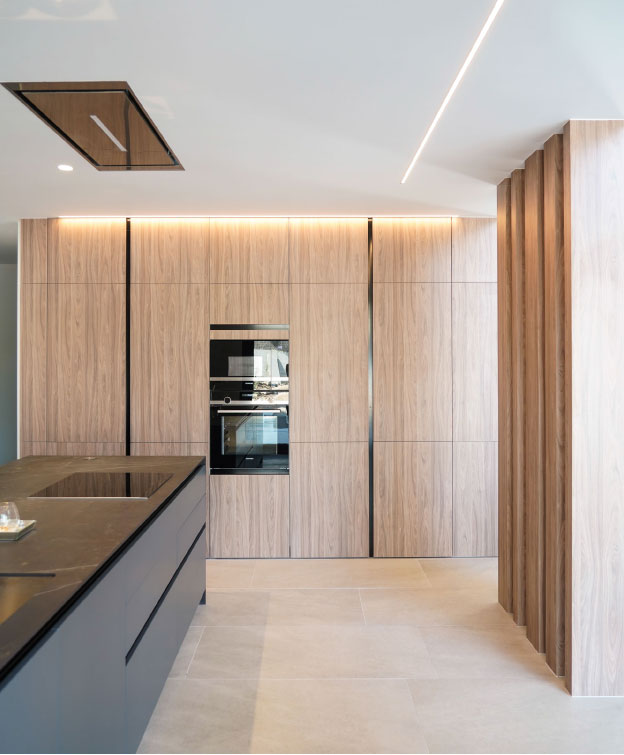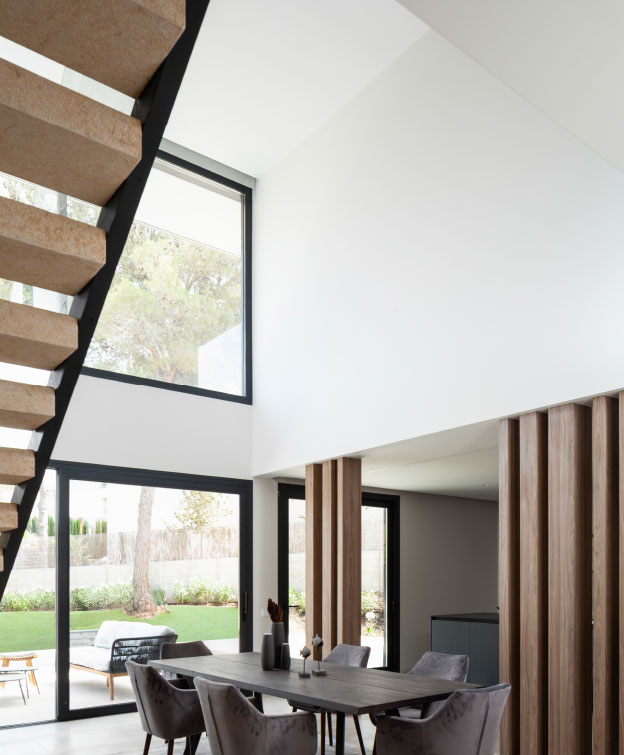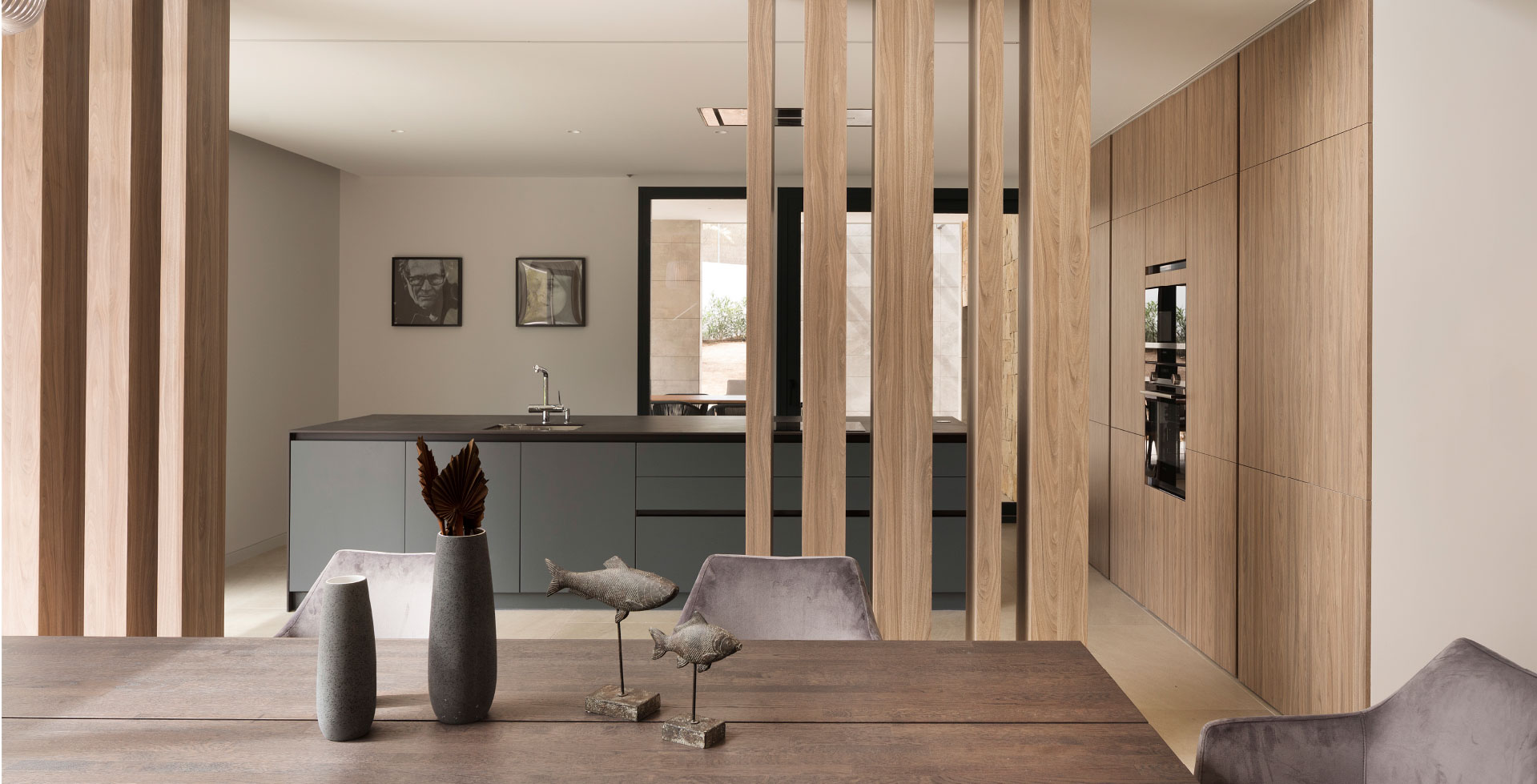 ARCHITRENDS
"A house that captures the charm of the Balearic Island due to the combination of natural materials, such as stone and wood, and its refined lines. We are welcomed by a large double-height space that connects both floors through the Japanese staircase with stone steps and crowned by a more than 7 meters high spectacular wall, clad in natural stone."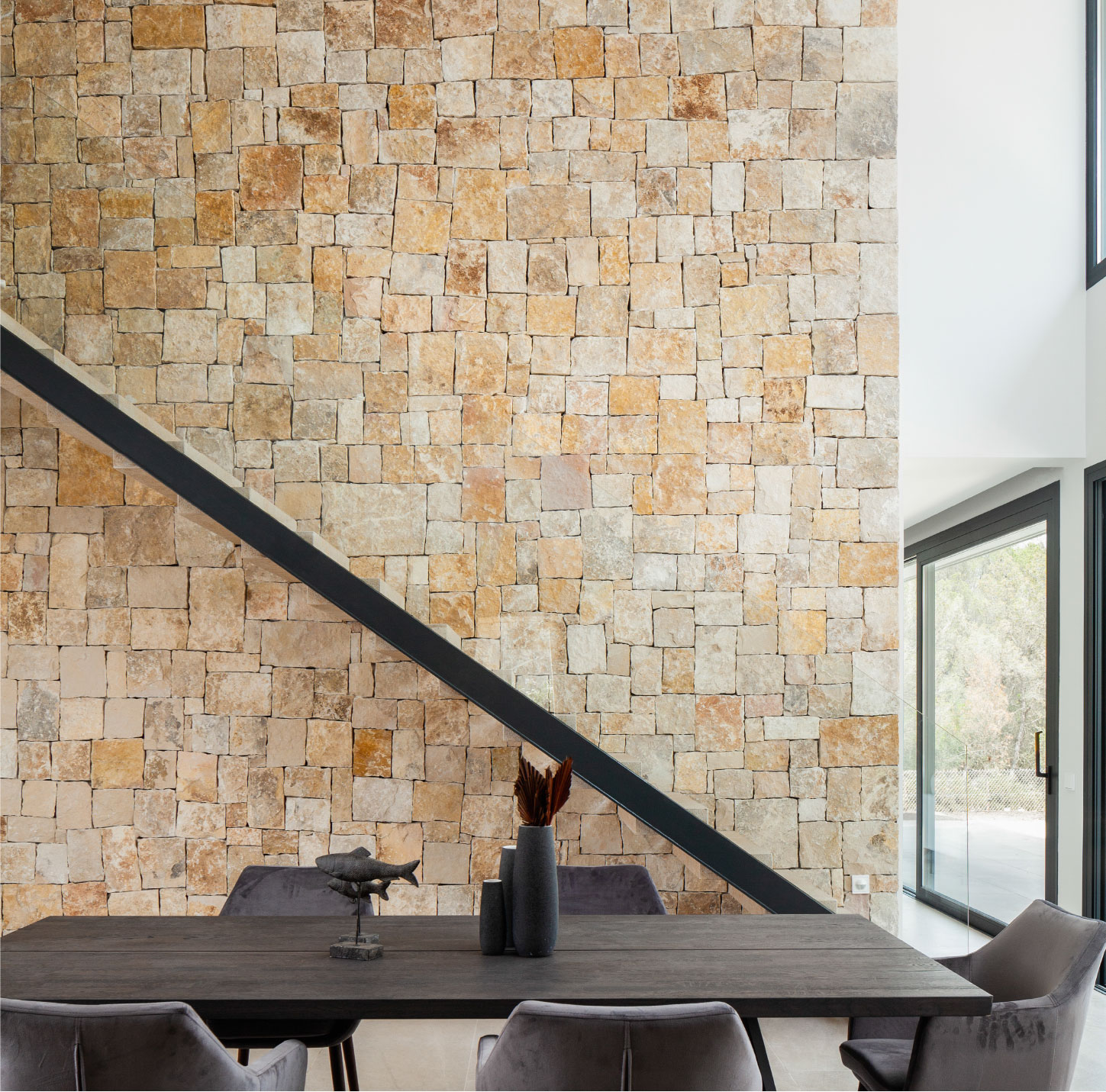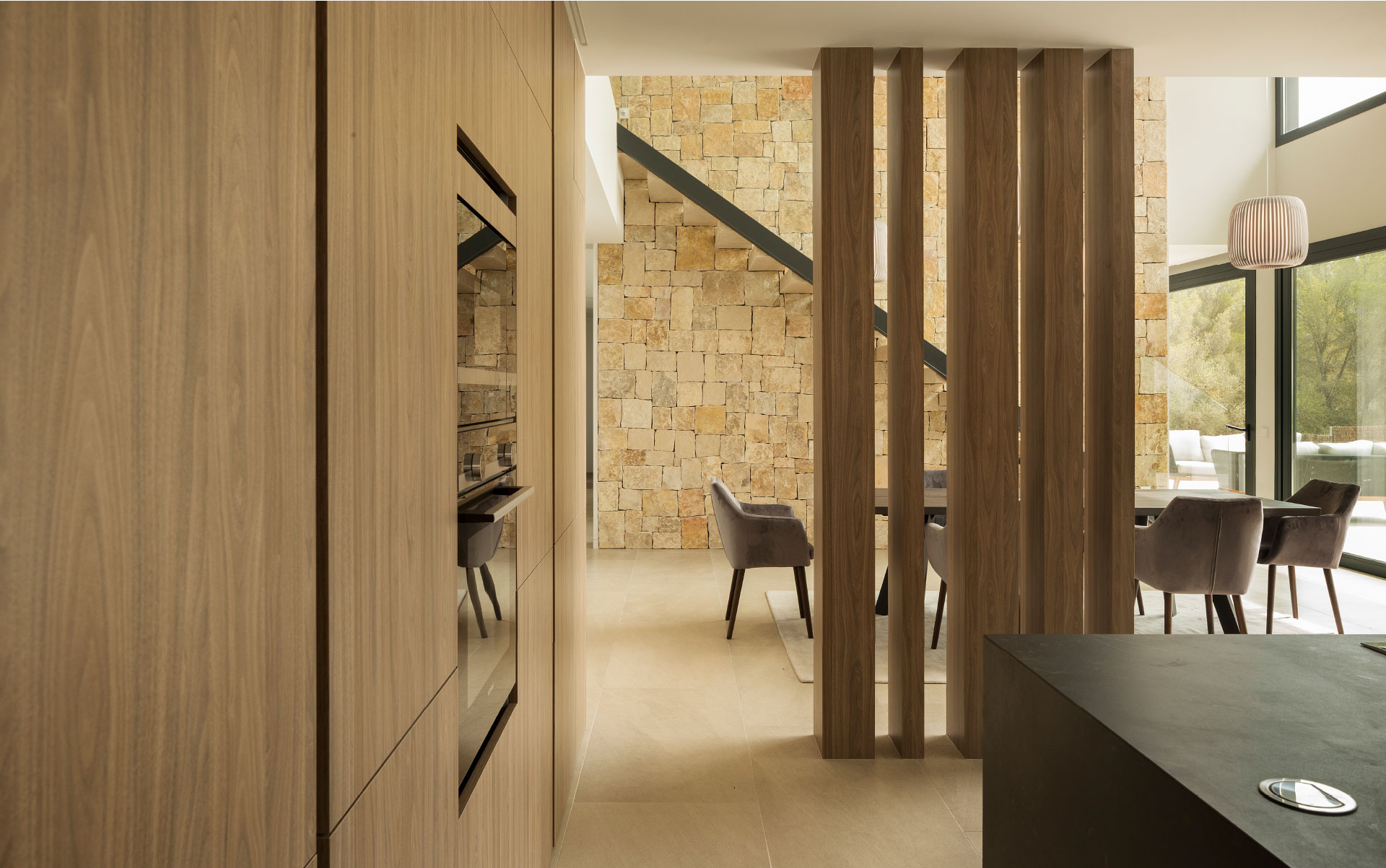 Ground Floor
On the first floor is located the day area with three distinct but connected spaces: living room, dining room, kitchen and a large, covered porch, plus a generously sized bedroom and all services.

First Floor
The upper floor owns the bedrooms, all of them oriented to the best views of the plot, equipped with full bathrooms and walk-in closets, already finished in factory. The neutral tones and natural textured finishes, as in the ground floor spaces, bring timelessness and coherence between the project and its place, where the house is located.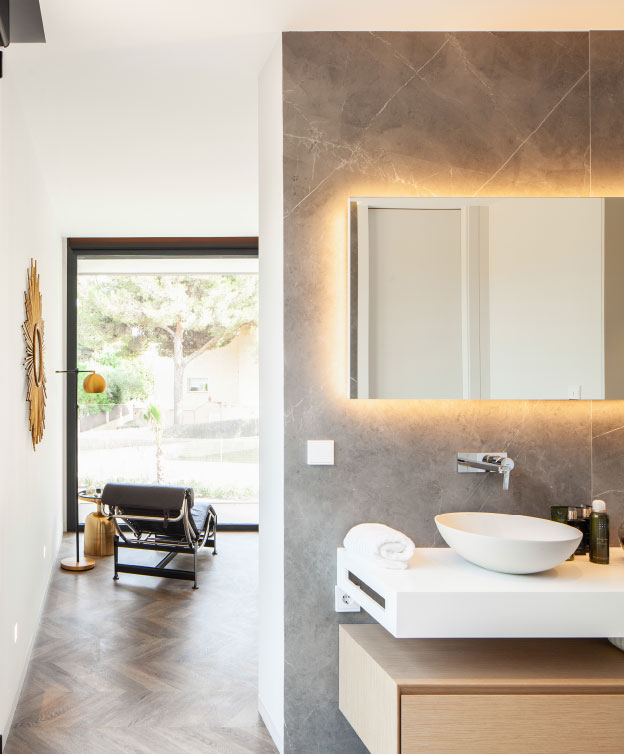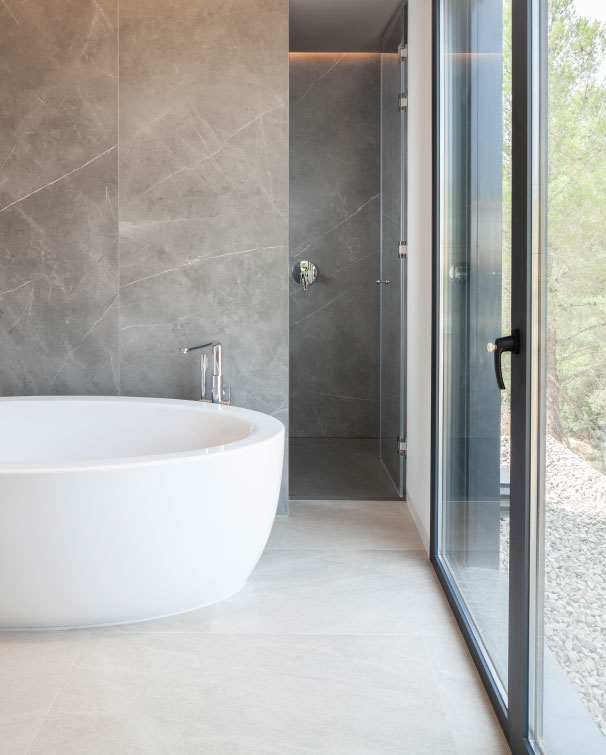 With a distribution scheme based on a carefully studied program of needs, each bedroom has its own full bathroom and dressing area. The commitment so that each inhabitant of the house has its own space flooded with natural light.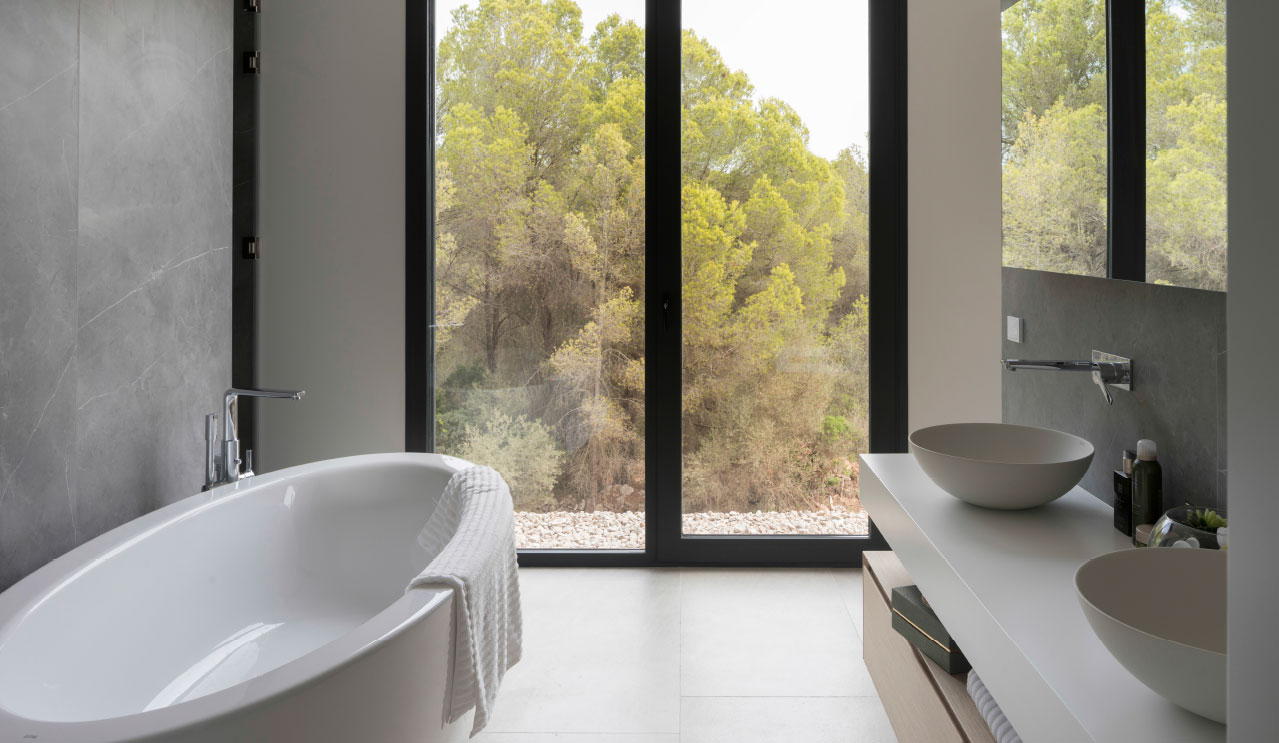 The quality of the resting areas is a priority for inHAUS and that's why they are equipped with all the features that ensure optimum air conditioning and air quality, due to the filtration system installed as standard in all homes.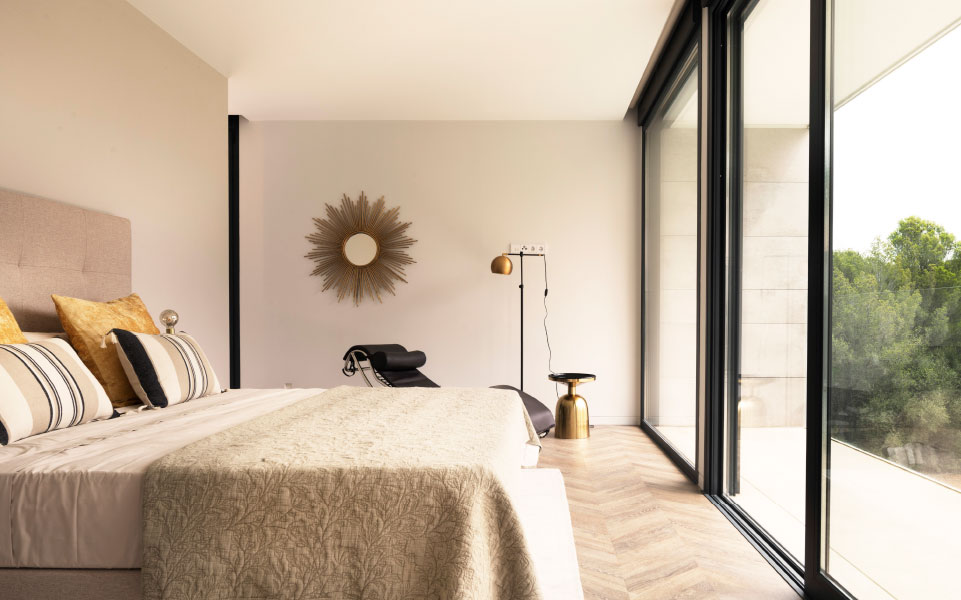 IMPLANTATION
The industrialized concrete houses designed and built by inHAUS are an option that provides a infinite advantages, both for its short deadlines and its closed price, even in difficult locations such as this project. Building this luxury home on the Mallorca Island was a very easy and comfortable task for its owners, who didn't have to rely just on the limited local options.