House with light tones and natural stone materials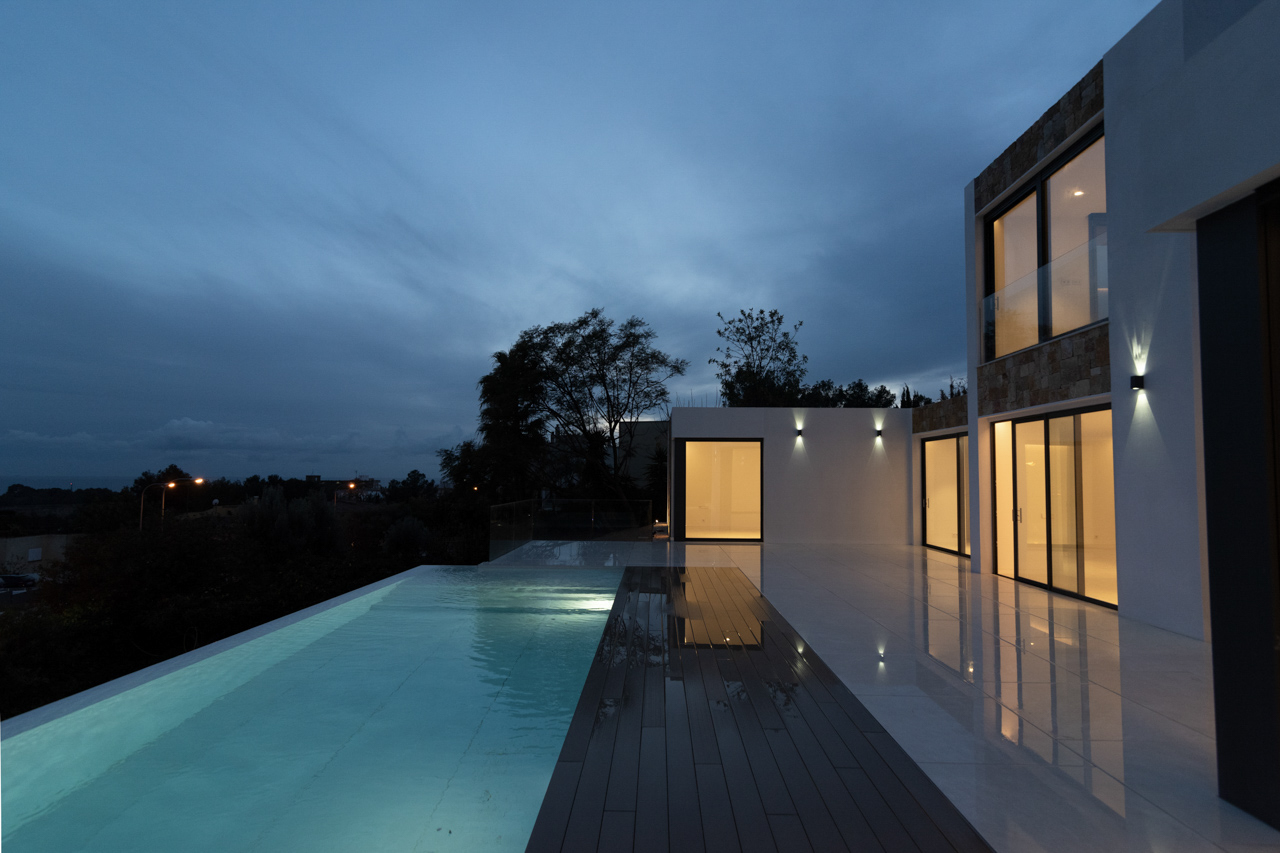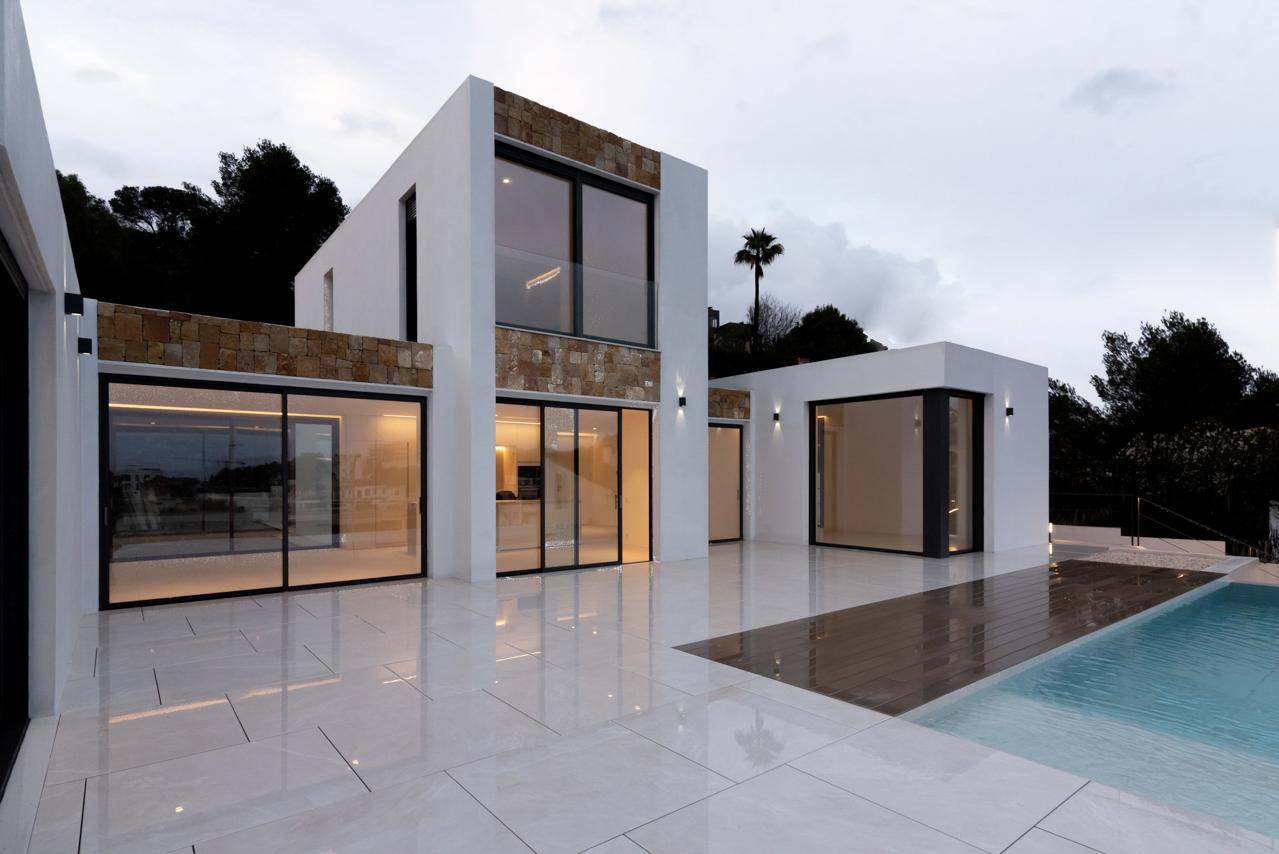 Capture the charm of the Mallorca Island
MALLORCA MODEL
A premium modular house that captures the charm of the Mallorca Island due to the combination of natural materials such as stone and white surfaces.
"The first inHAUS home that has been implanted twice."
That's the case of the Mallorca Model located on the Mallorca Island, a 100% personalized home for our customers thought out down to the last detail.
Our team of architects specialized in modular architecture will help you find your ideal home.
DREAMING OF AN INHAUS HOUSE LIKE THIS ONE?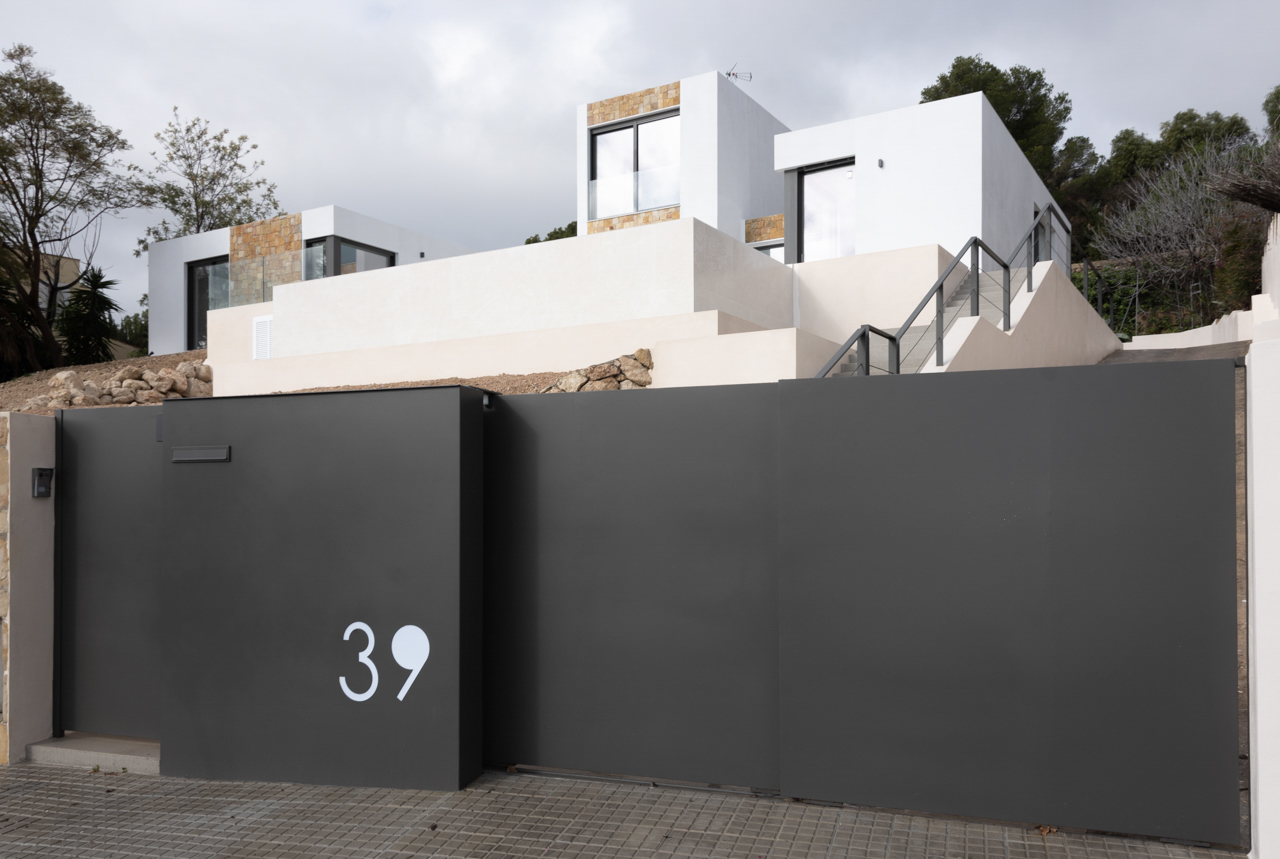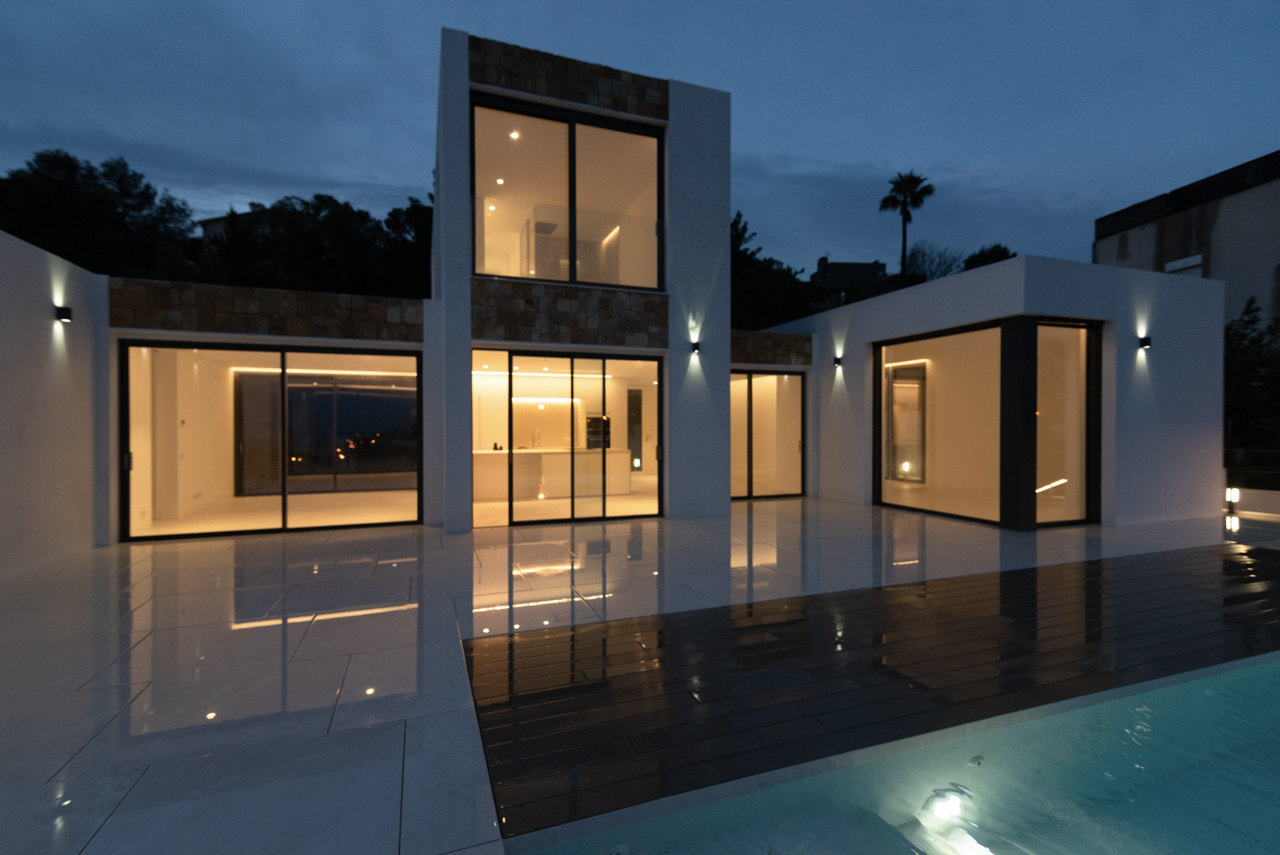 "The combination of different height measures and different volumes emphasizes the personality of such a special modular home."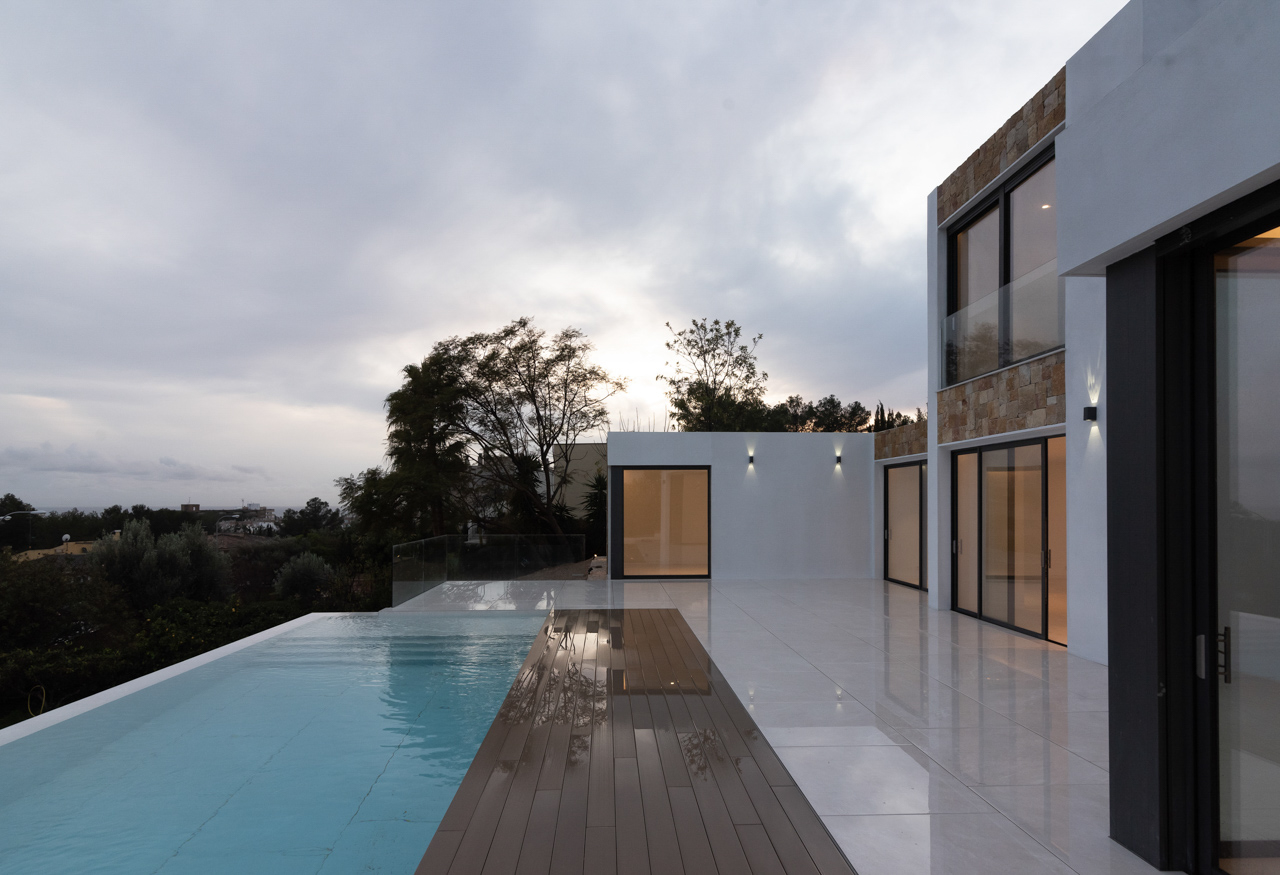 The place for which it was designed, one of the most outstanding areas of the island of Mallorca, is where the house acquires all its splendour.
A spectacular home where the chosen materials combine perfectly with the spaces amplifying the light of the Mediterranean Coast.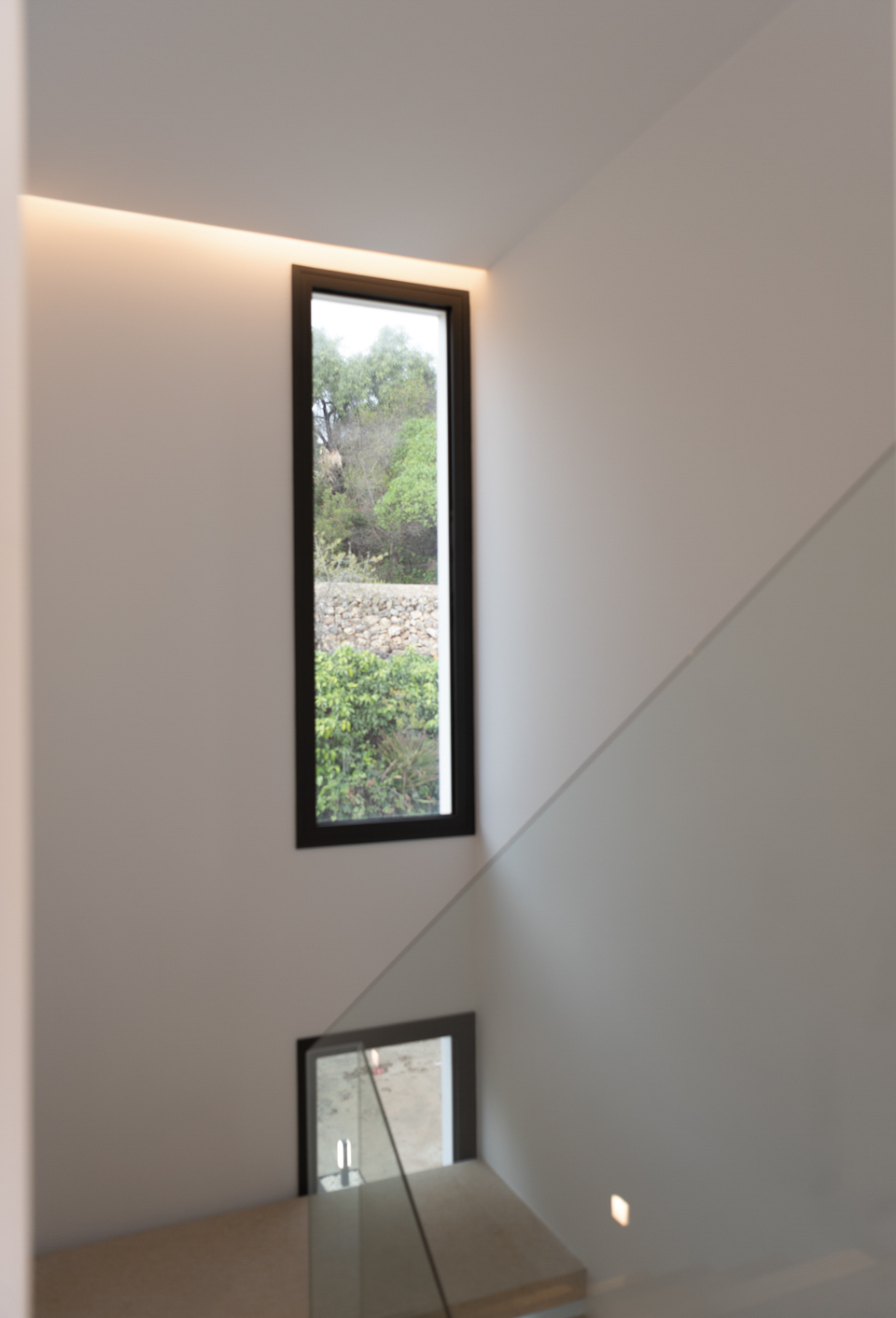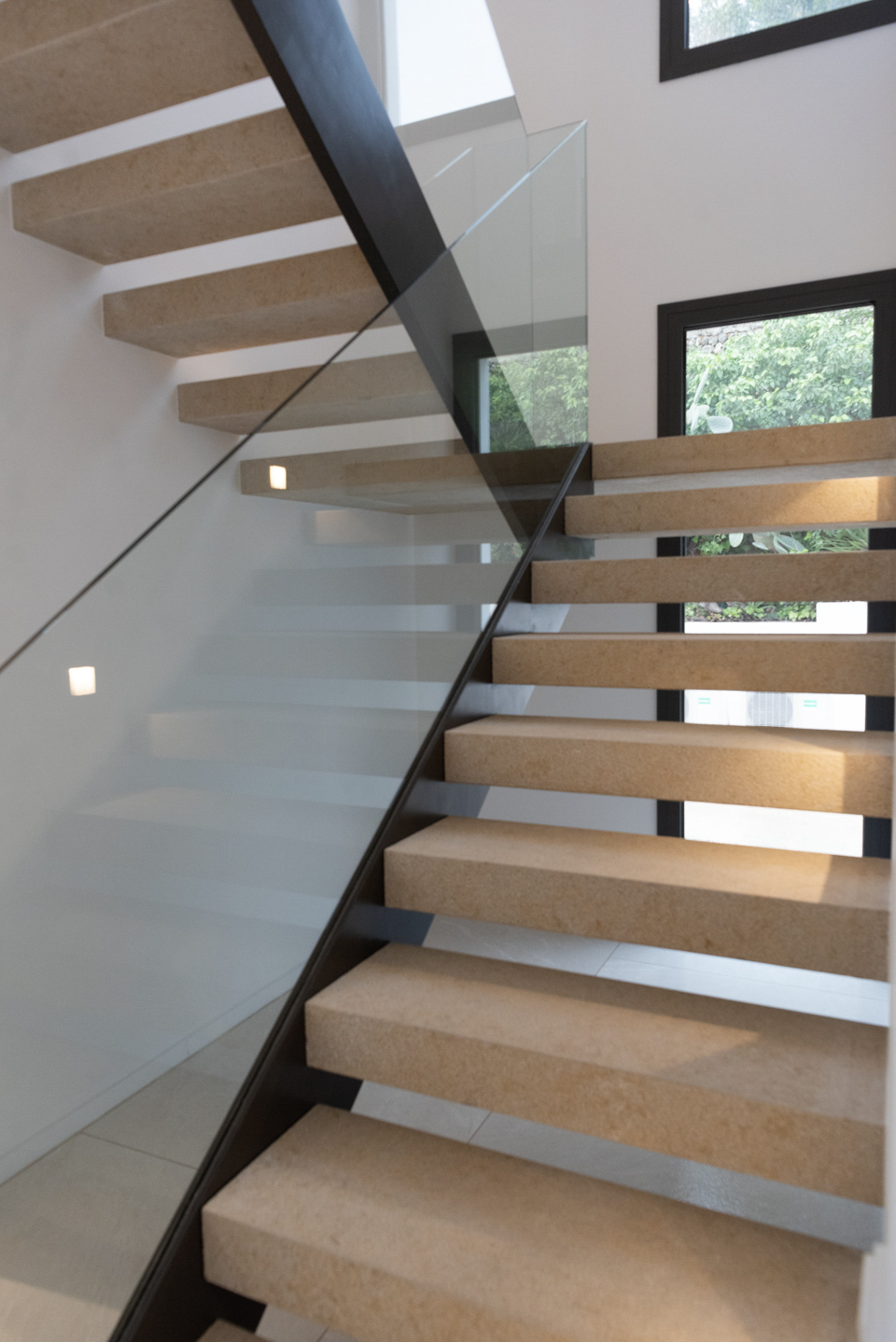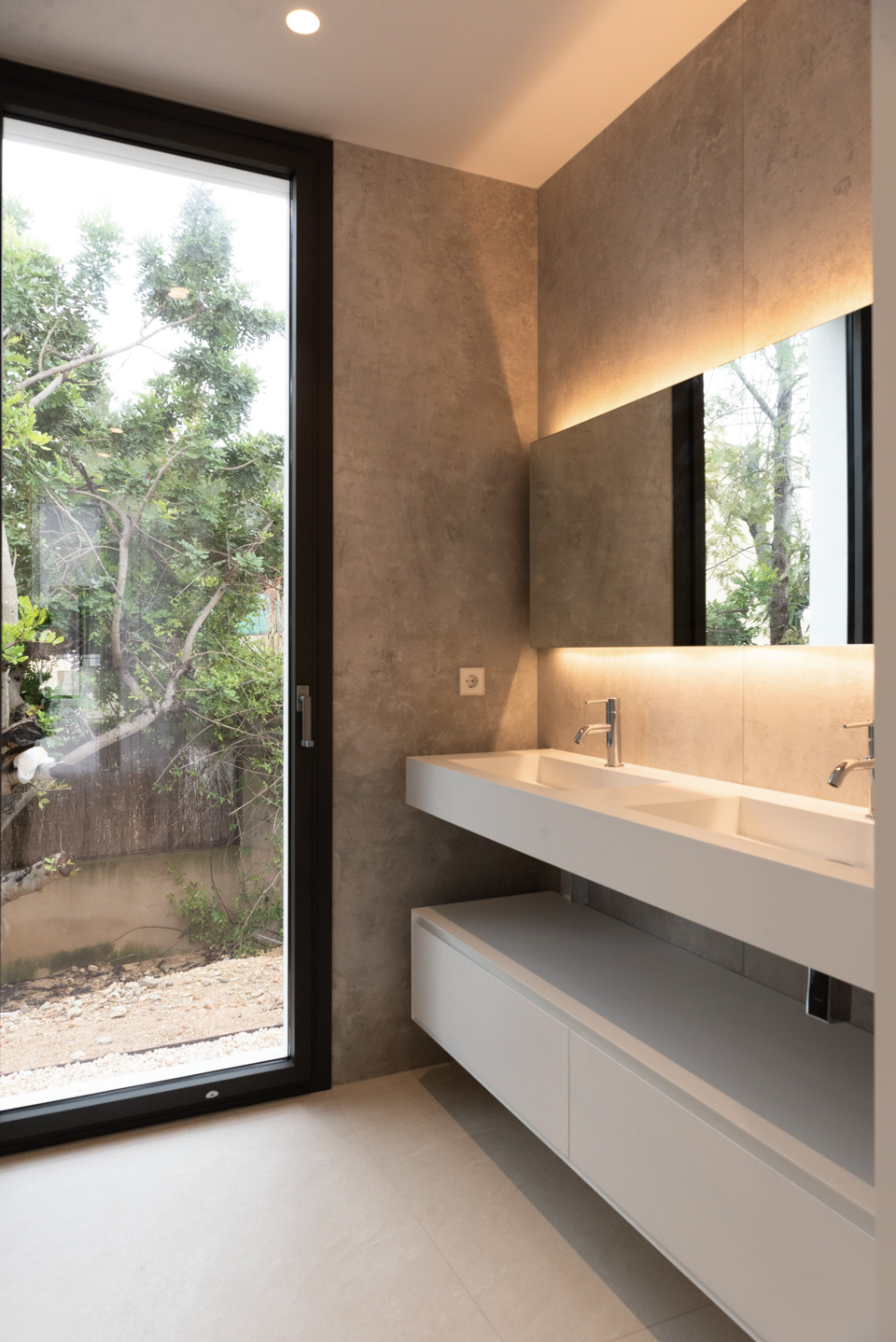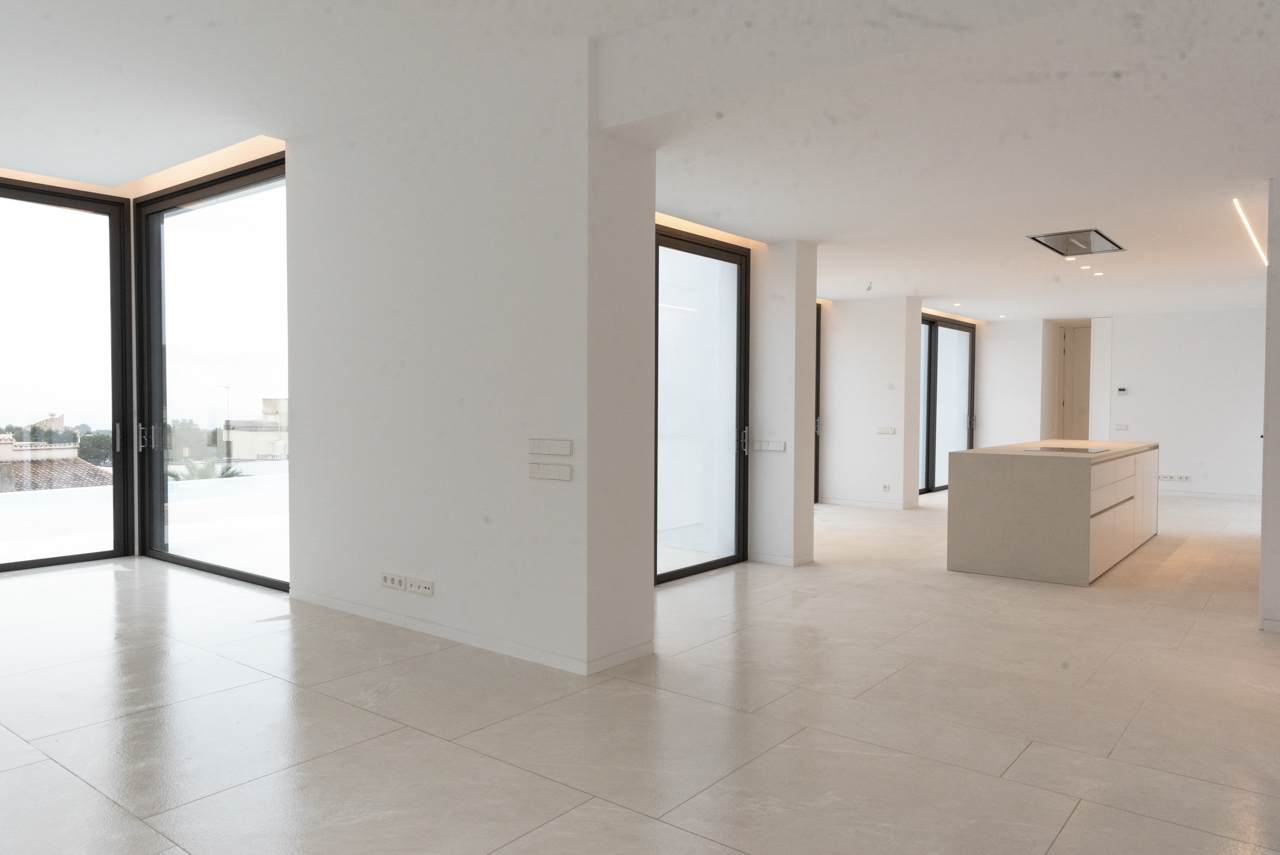 Soft and neutral tones are introduced in the interior through textures, gaining warmth due to this colour palette. The landscape is framed by the anthracite gray colour carpentry, which is also high-energy efficiency.
Natural textures, such as the stair treads, are in connection with the green element that is introduced through the large windows, also introducing natural light through all facades.
As always, floor-to-ceiling cabinets, doors and windows in this premium modular inHAUS home.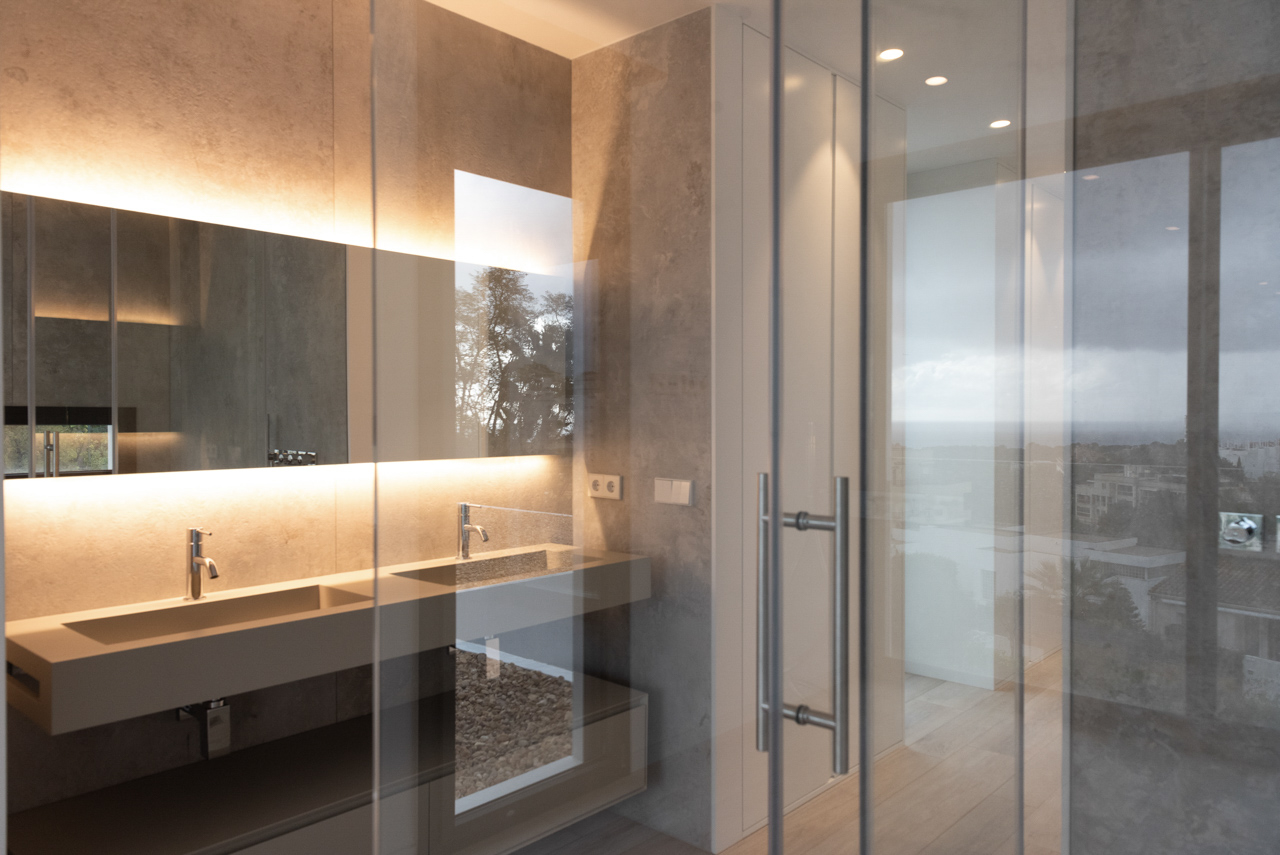 "The real luxury of being at home is felt in the most intimate spaces."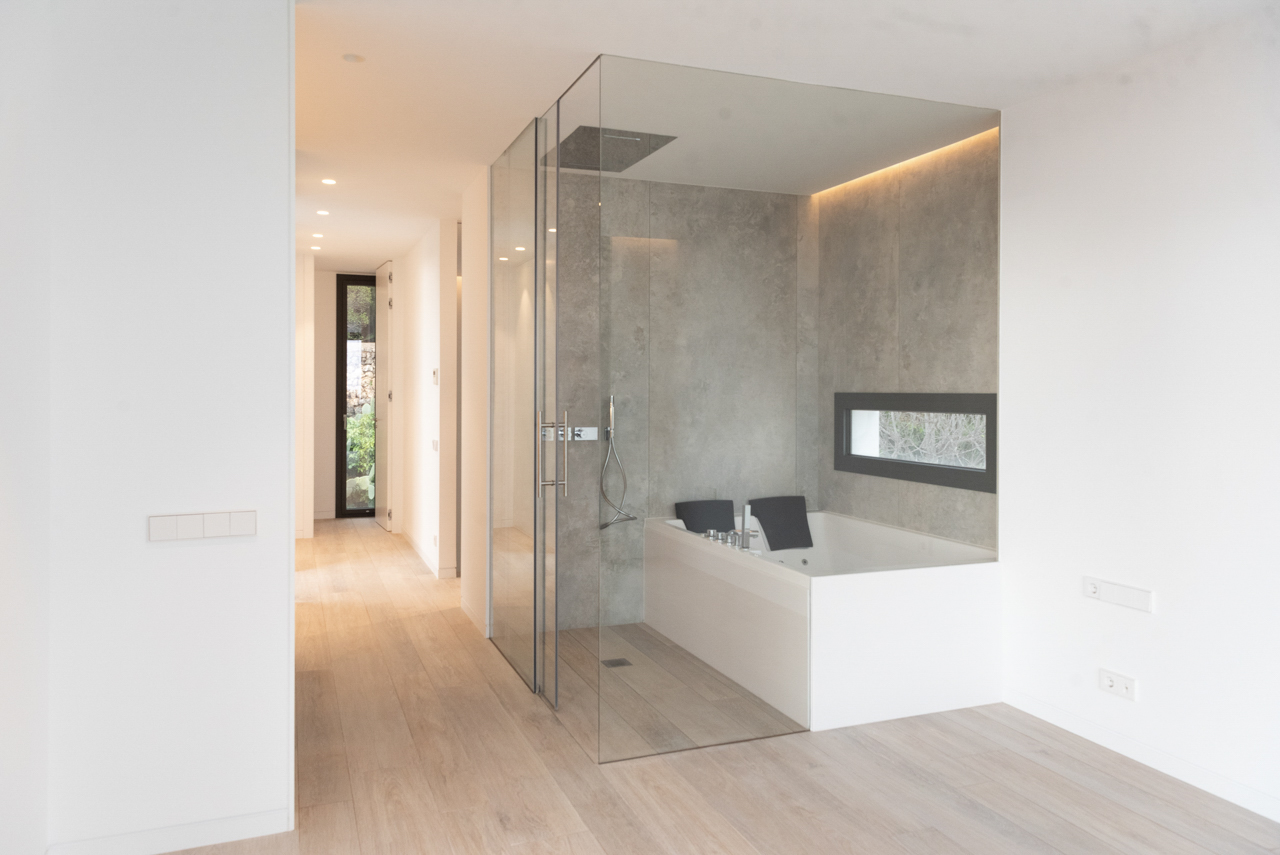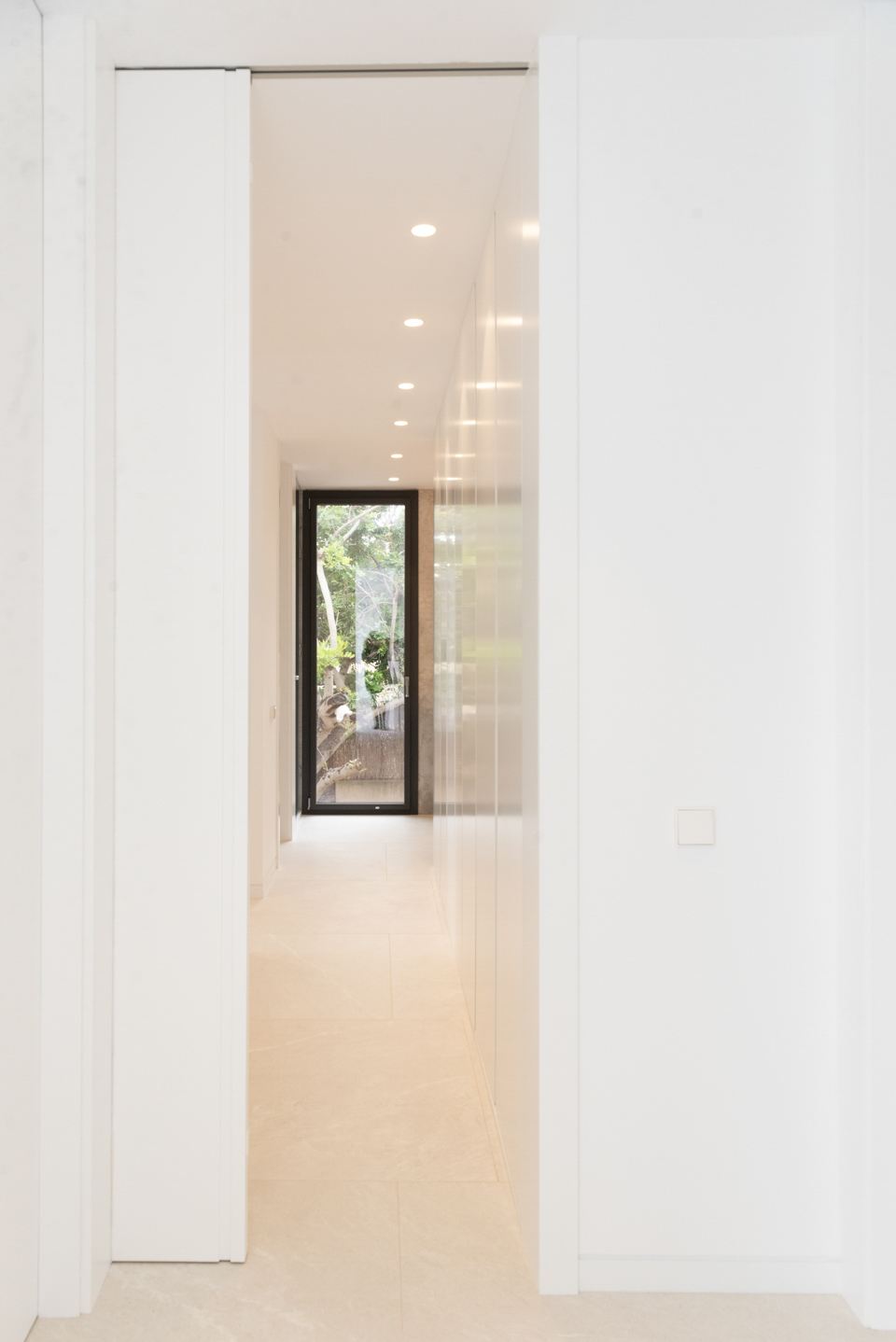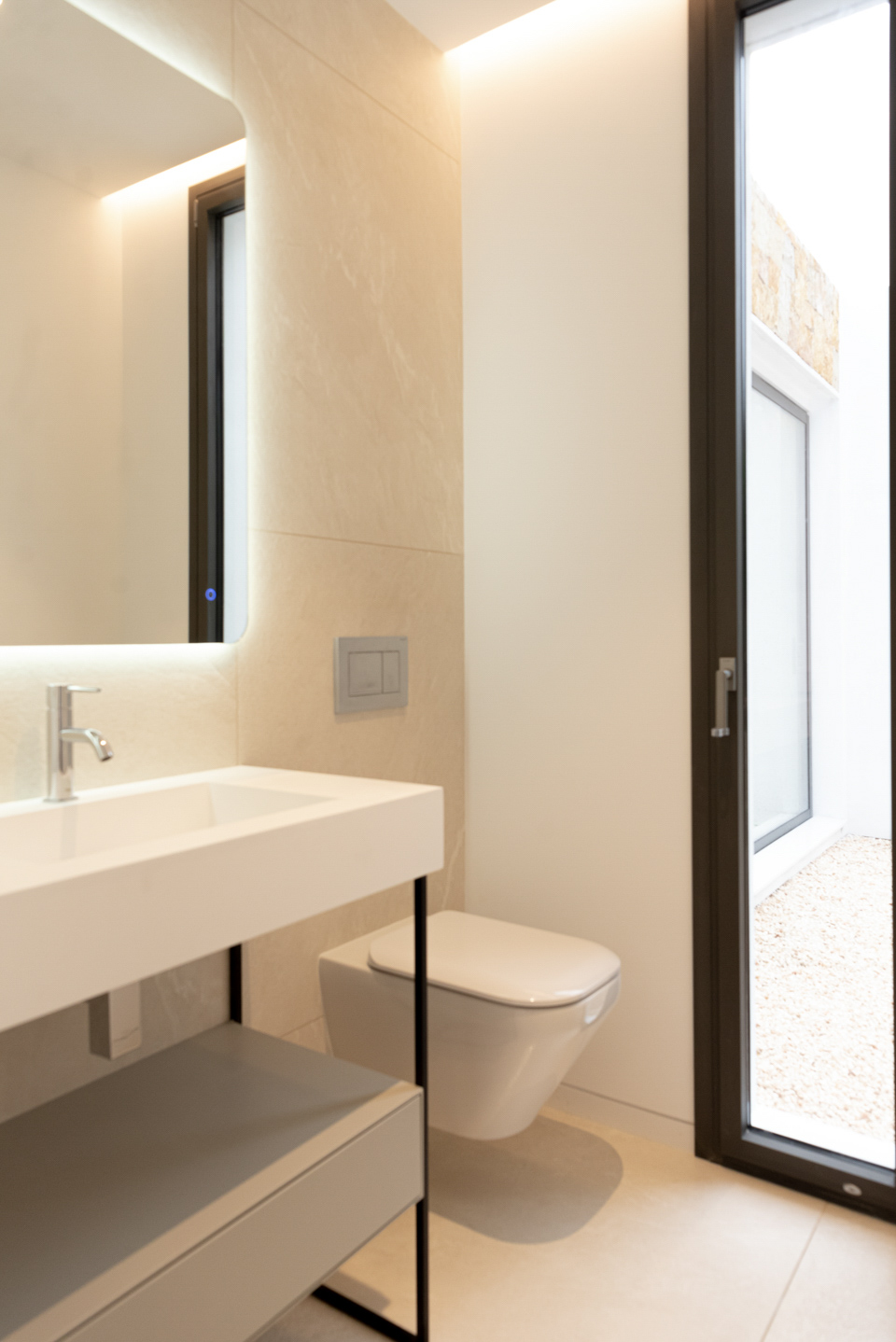 Among them, the first-floor master bedroom bathroom stands out.
Outstanding spaces are the bathrooms of this house. Each of them is also considered as a space for living and enjoyment.
OPEN HOUSE VALENCIA
The history of this home is peculiar, it has been our first house that has been implanted twice.
The time was in Valencia's Town Hall Square.