Modern concrete house – Regensburg model
Information
The Regensburg modular design house is one of the most impressive houses in terms of design with an excellent quality-price ratio. The union of the modules generates beautiful covered spaces, marking the entrance and the interior terrace. A characterful and dynamic architecture thanks to the assembly of strong volumes, arranged in an L shape.
Two large modules turned 90° offer interior spatial richness by generating cross-views, as well as quality covered outdoor spaces. Each room enjoys incredible views of the garden. A southeast orientation would be ideal for this Regensburg model home.
The volume of the ground floor, facing the main access of the plot, protects the garden, the pool and the porch from outside views, thus guaranteeing privacy. The daytime spaces, as well as a full bedroom, are in direct contact with the exterior. The ground floor program is complemented by an independent multi-purpose space located at the support level of the upper volume. This space can be used as an office or a spare bedroom.
On the first floor there is a spacious master bedroom with very pleasant dimensions. Two other bedrooms and a bathroom complete the program of this high-end design house. Each space benefits from great luminosity thanks to the house's adequate orientation and its large openings from floor to ceiling.
Including the living area, independant room and porches, the 230 m2 medium-sized house is perfectly suited to medium and large plots. With its spectacular design, this modular house seduces by its originality.
Plans
Ground floor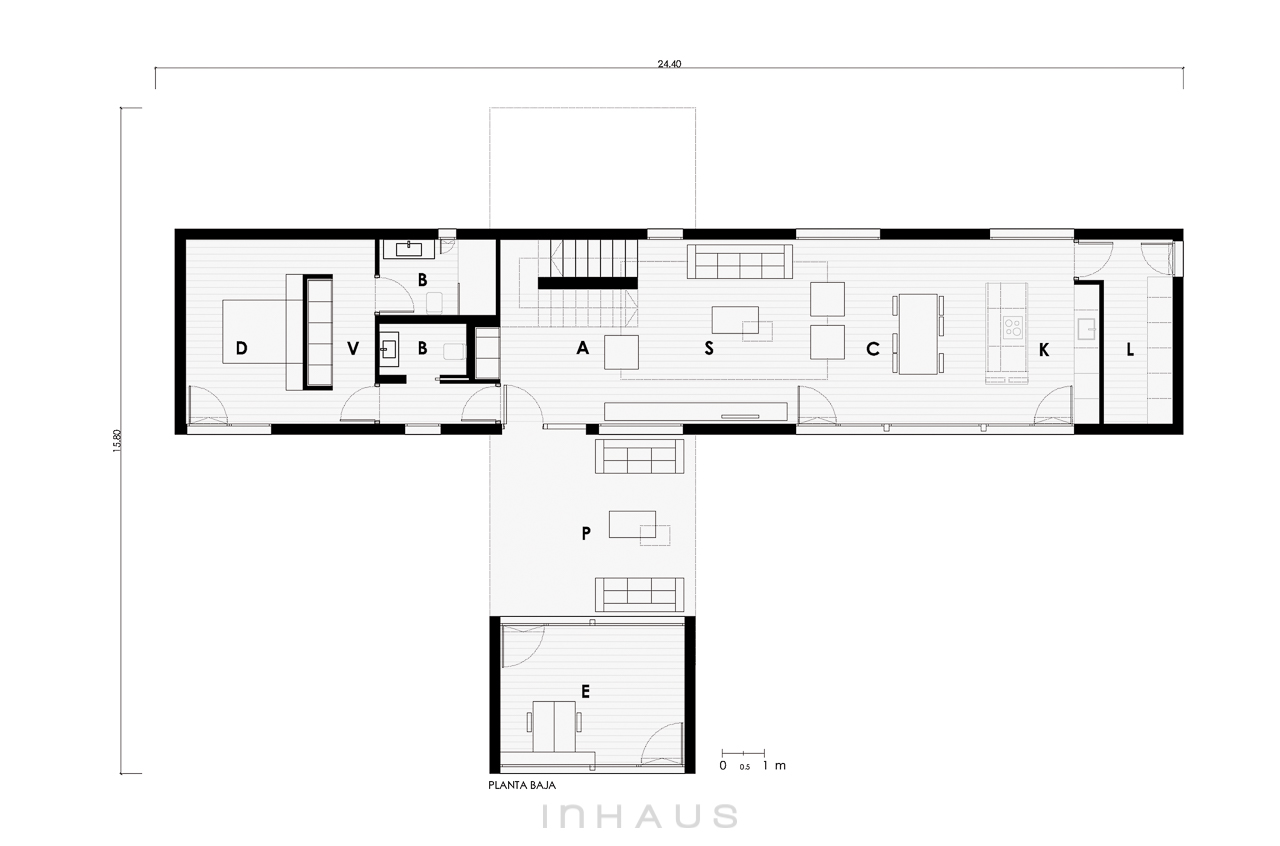 First floor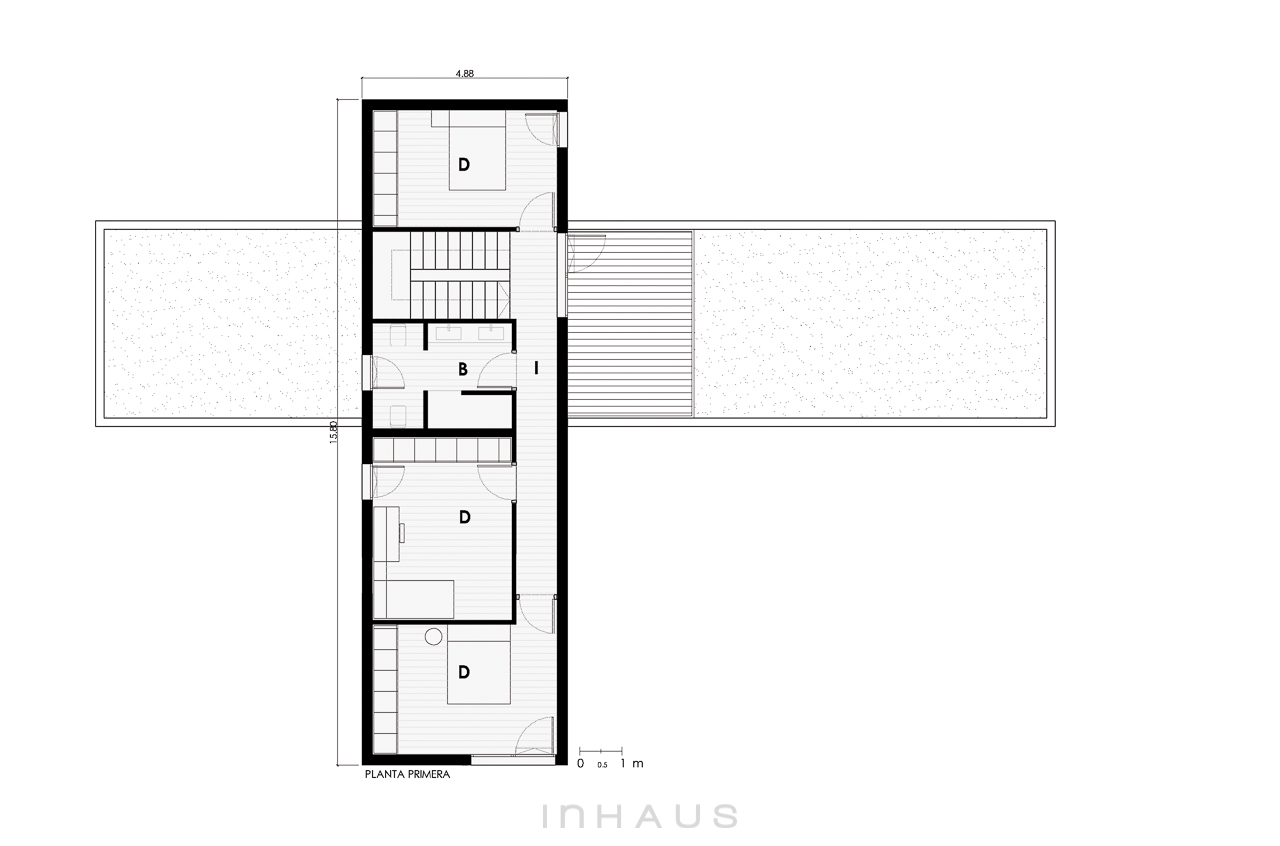 | | |
| --- | --- |
| USEFUL SURFACE (walkable) | 209.48 m2 |
| DWELLING | 174,37 m2 |
| PORCHES | 35,11 m2 |
| | |
| GROUND FLOOR | |
| DWELLING | 117,00 m2 |
| entrance | 7,26 m2 |
| staircase | 6,78 m2 |
| hallway | 2,67 m2 |
| living-dining room | 37,78 m2 |
| kitchen | 13,48 m2 |
| laundry room | 7,76 m2 |
| toilet | 2,52 m2 |
| master bedroom | 12,78 m2 |
| master dressing room | 6,52 m2 |
| master bathroom | 5,00 m2 |
| multipurpose room | 14,45 m2 |
| | |
| PORCHES | 35,11 m2 |
| porch 01 | 21,08 m2 |
| porch 02 | 14,03 m2 |
| | |
| FIRST FLOOR | |
| DWELLING | 57,37 m2 |
| hallway | 8,65 m2 |
| bathroom 01 | 8,02 m2 |
| bedroom 01 | 12,15 m2 |
| bedroom 02 | 14,40 m2 |
| bedroom 03 | 14,15 m2 |
| | |
| TERRACE | 12,92 m2 |
| terrace | 12,92 m2 |
| | |
| --- | --- |
| CONSTRUCTED SURFACE | 260,20 m2 |
| DWELLING | 212,17 m2 |
| PORCHES | 35,11 m2 |
| TERRACE | 12,92 m2 |
| | |
| GROUND FLOOR | |
| dwelling | 135,00 m2 |
| porches | 35,11 m2 |
| | |
| FIRST FLOOR | |
| dwelling | 77,17 m2 |
| terrace | 12,92 m2 |