High-end prefab home – Hamburg model
Information
The Hamburg modular house is formed by two clear volumes; an H-shaped volume on the ground floor, crowned by a compact volume. The offset of the upper volume allows to generate a large covered porch in the continuation of the living rooms.
The volumetry, characteristic of the Hamburg model, allows to create crossed views between the different spaces of the house, which brings a real spatial richness to this high-end house.
The daytime living and dining areas and the sculptural staircase represent the core of the house. Indeed, it is a central space separating the kitchen and the entrance of the house from the spacious master bedroom located in the other wing.
This luxury Hamburg model has four large porches with four distinct atmospheres: the access porch, the main porch along the living rooms and opening fully onto the garden, the porch in the extension of the kitchen and finally, the more private porch connected by the master bedroom.
Upstairs there are four beautiful bedrooms with closets and focused garden views. One of them is an en suite with dressing room and private bathroom. The optimization of space is such that no space is lost, the clearance of the staircase allows the formation of a work space.
This high-end Hamburg modular house is one of the star models of the 111 catalog, thanks to its spatial richness, its optimal distribution and its modern design.
Plans
Ground floor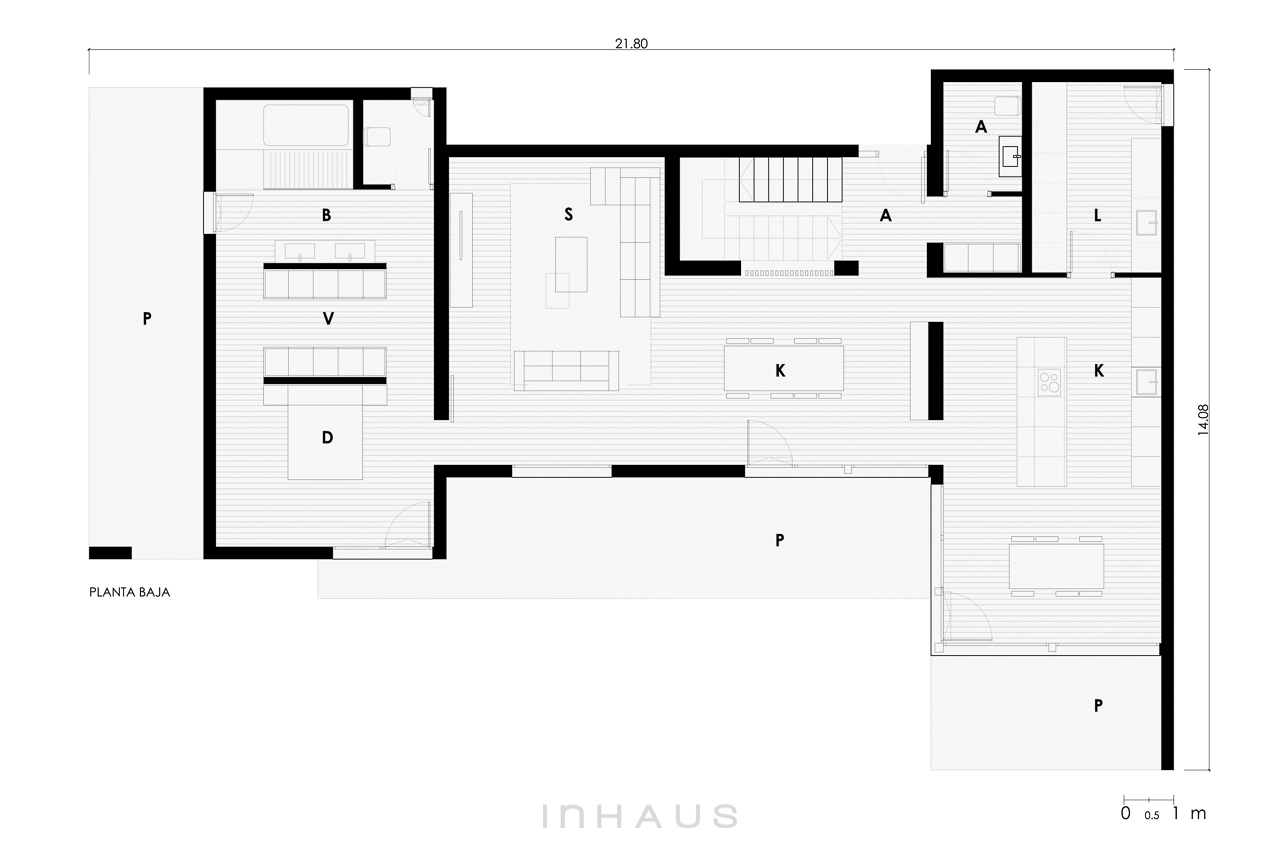 First floor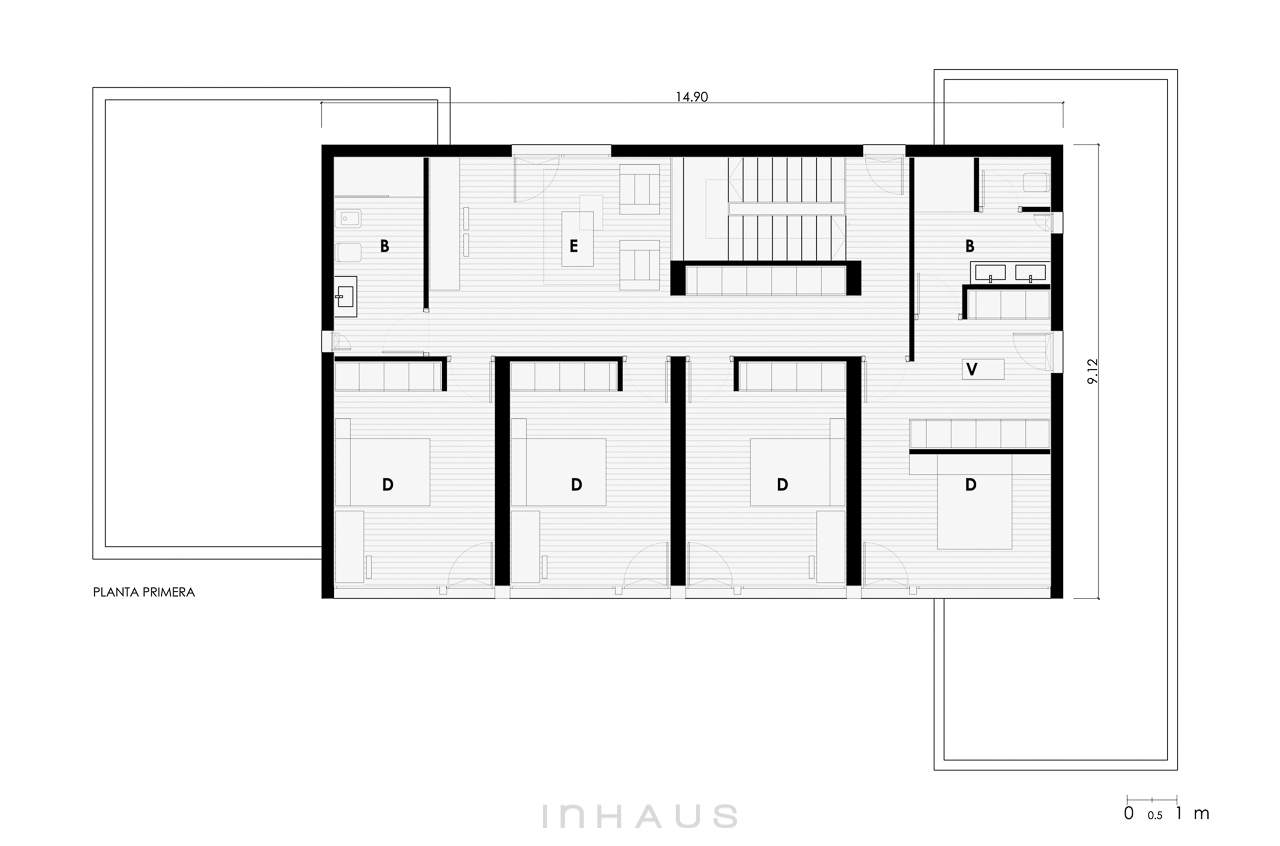 | | |
| --- | --- |
| USEFUL SURFACE (walkable) | 317,52 m2 |
| DWELLING | 259,54 m2 |
| PORCHES | 57,98 m2 |
| | |
| GROUND FLOOR | |
| DWELLING | 143,81 m2 |
| entrance-staircase | 13,45 m2 |
| living room | 26,82 m2 |
| dining room | 20,15 m2 |
| kitchen | 32,20 m2 |
| laundry room | 9,95 m2 |
| toilet | 3,47 m2 |
| master bedroom | 14,32 m2 |
| master dressing room | 9,50 m2 |
| master bathroom | 13,95 m2 |
| | |
| PORCHES | 57,98 m2 |
| porch 01 | 25,73 m2 |
| porch 02 | 21,60 m2 |
| porch 03 | 10,65 m2 |
| | |
| FIRST FLOOR | |
| DWELLING | 115,73 m2 |
| staircase | 9,43 m2 |
| hallway | 8,50 m2 |
| bathroom 01 | 7,20 m2 |
| guest room | 10,08 m2 |
| guest bathroom | 7,50 m2 |
| guest dressing room | 10,00 m2 |
| bedroom 01 | 14,52 m2 |
| bedroom 02 | 14,52 m2 |
| bedroom 03 | 14,53 m2 |
| office | 19,45 m2 |
| | |
| --- | --- |
| CONSTRUCTED SURFACE | 363,44 m2 |
| DWELLING | 305,26 m2 |
| PORCHES | 58,18 m2 |
| | |
| GROUND FLOOR | |
| dwelling | 169,40 m2 |
| porches | 58,18 m2 |
| | |
| FIRST FLOOR | |
| dwelling | 135,86 m2 |