Double-height spaces
At inHAUS, the quality of the spaces we design in our prefabricated concrete houses is a priority in order to offer our clients everything they can dream of.
Thanks to the inHAUS EMOHA system, we can configure double-height spaces that magnify any living-room space.
We invite you to join us in this gallery where we will see some of the projects designed with these double-height spaces.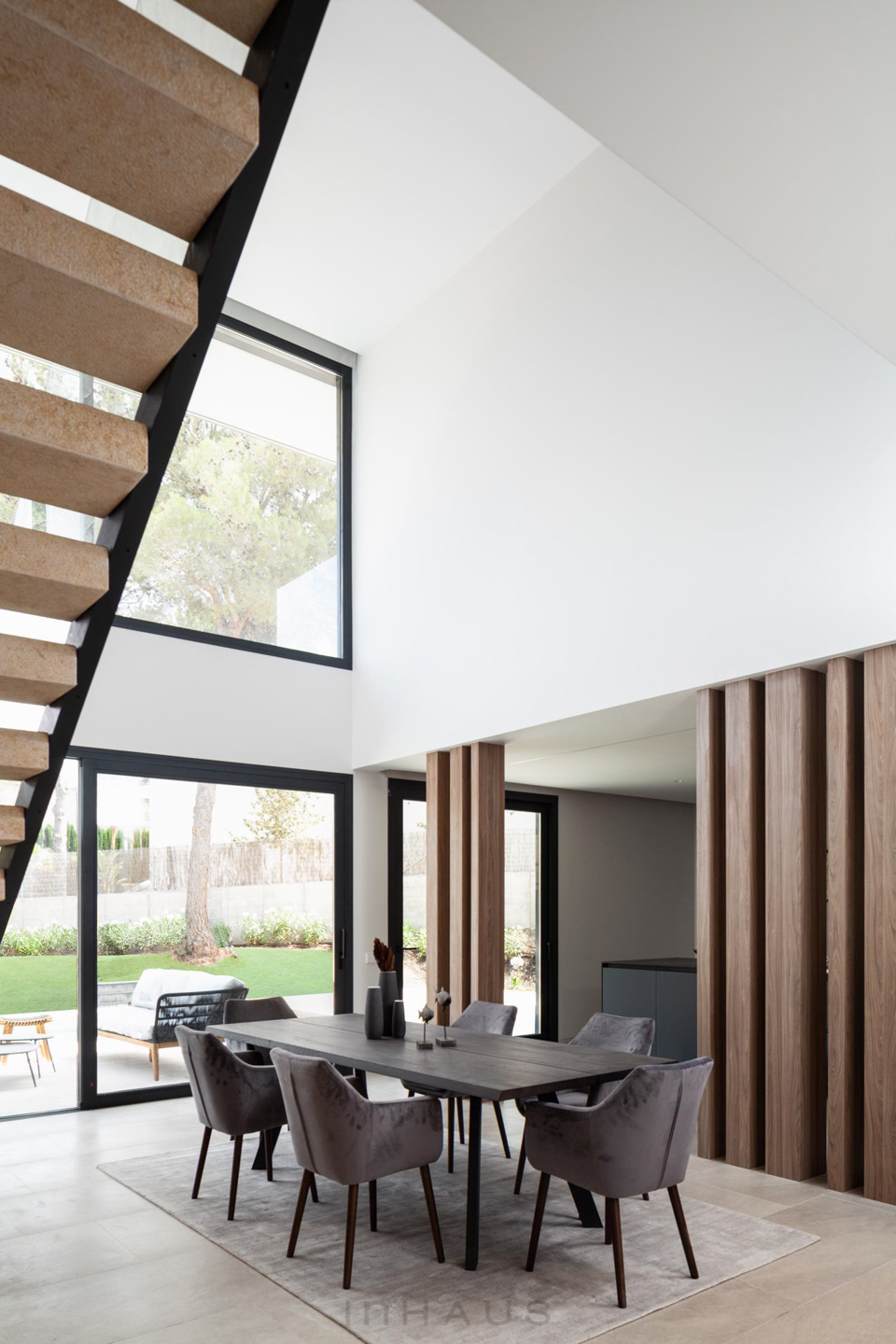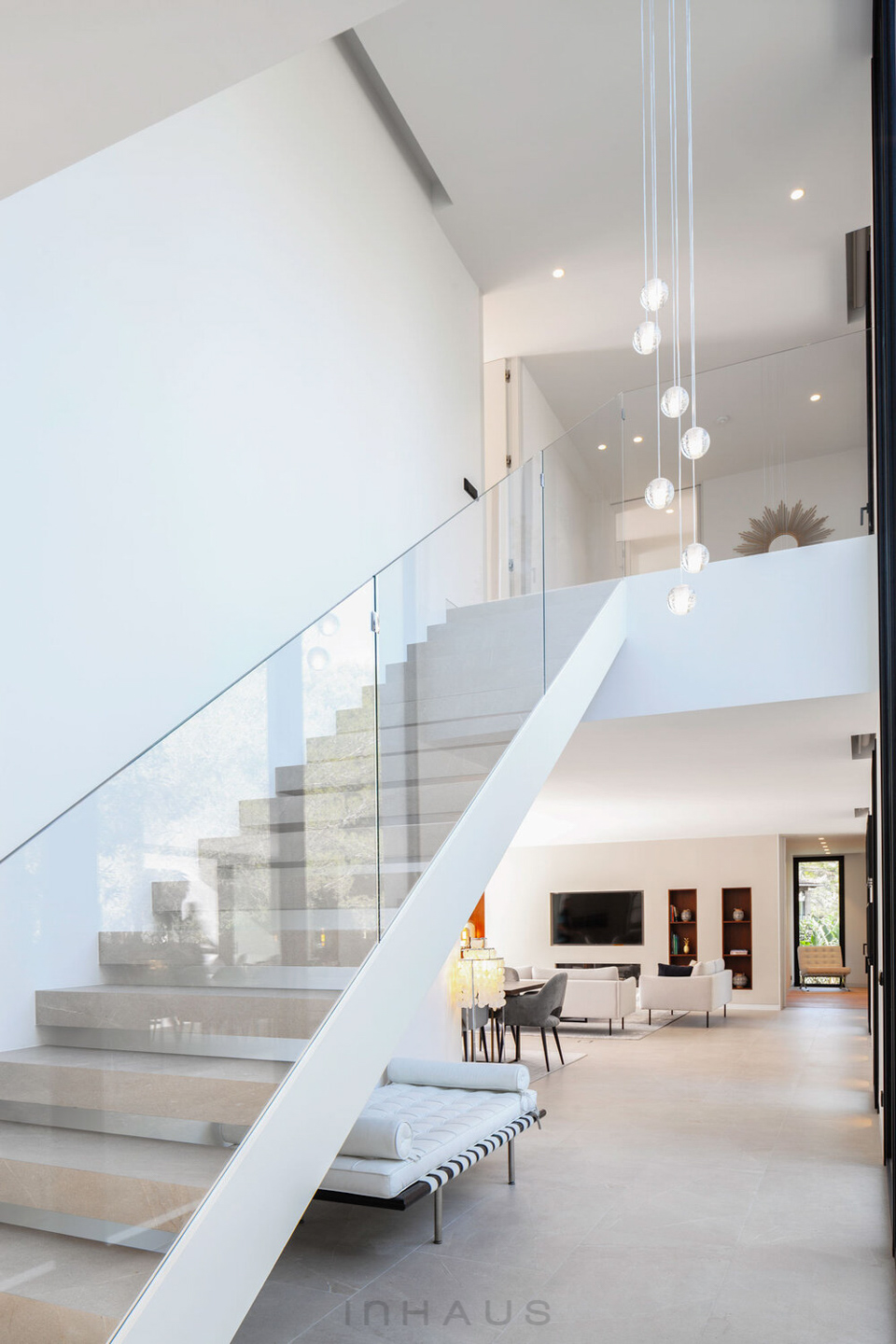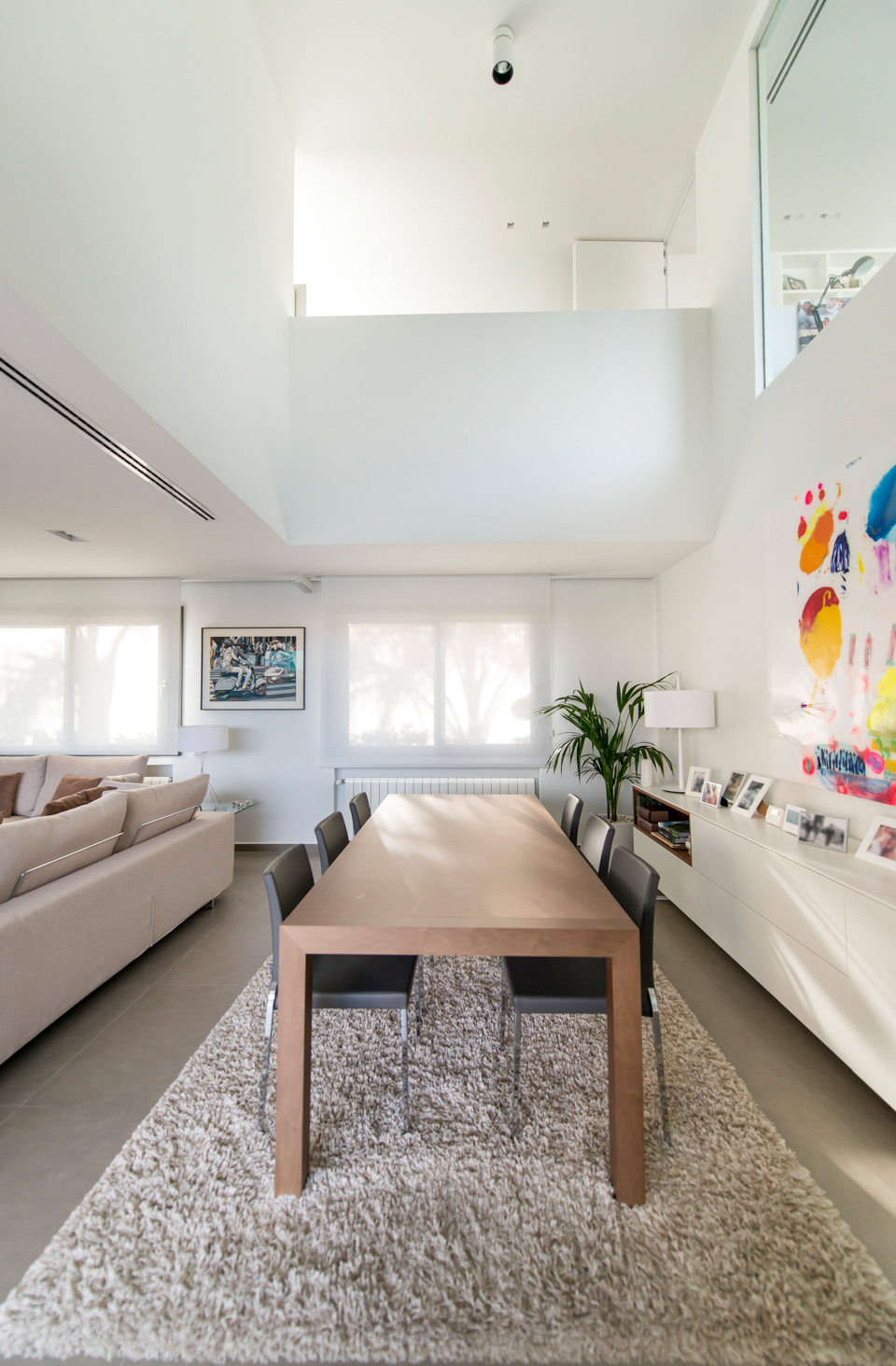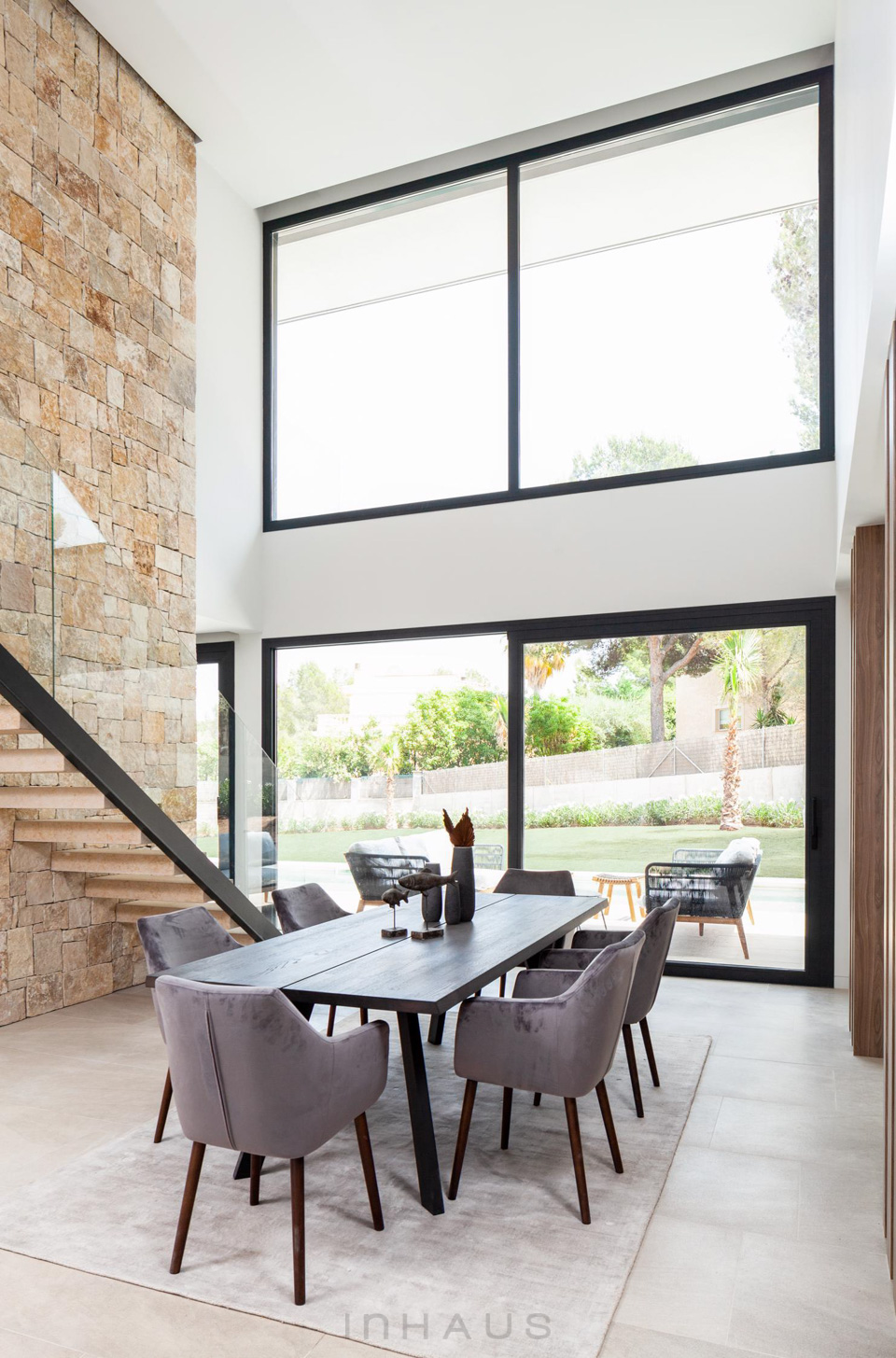 Designing a premium modular home doesn't only mean working with the best materials and finishes, but also including the quality of the spaces.
A double-height dining space will bring light to a space that will amaze your guests.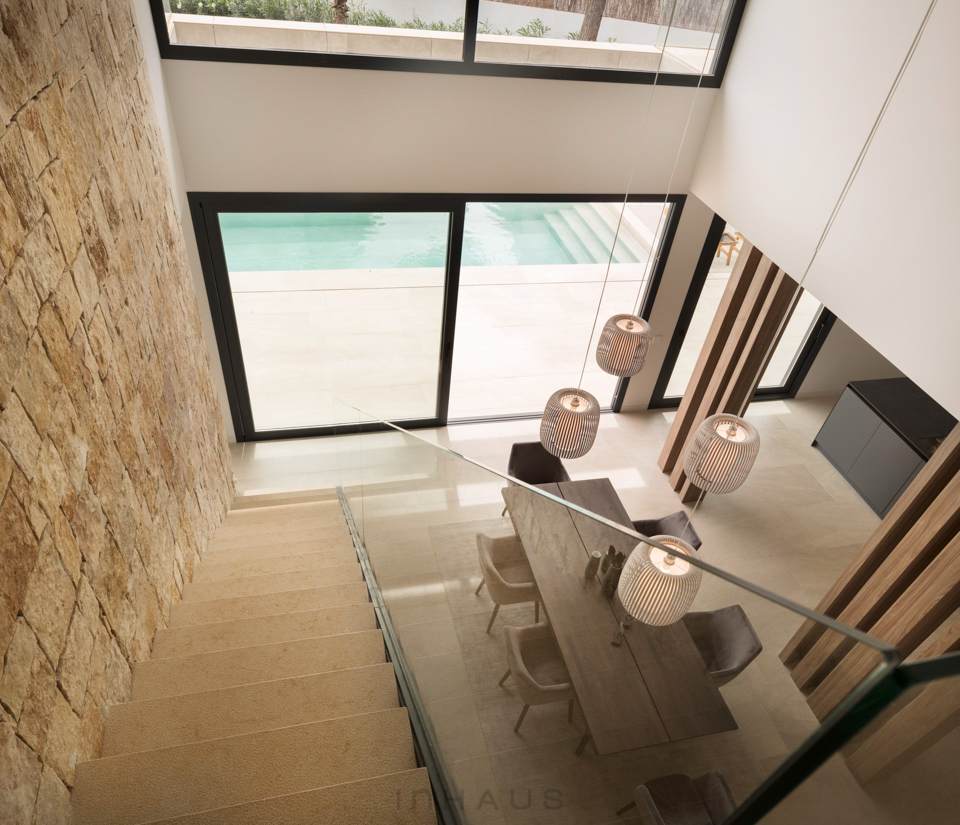 Our team of architects specialized in modular architecture will help you find your ideal home.
Dreamin of a special house?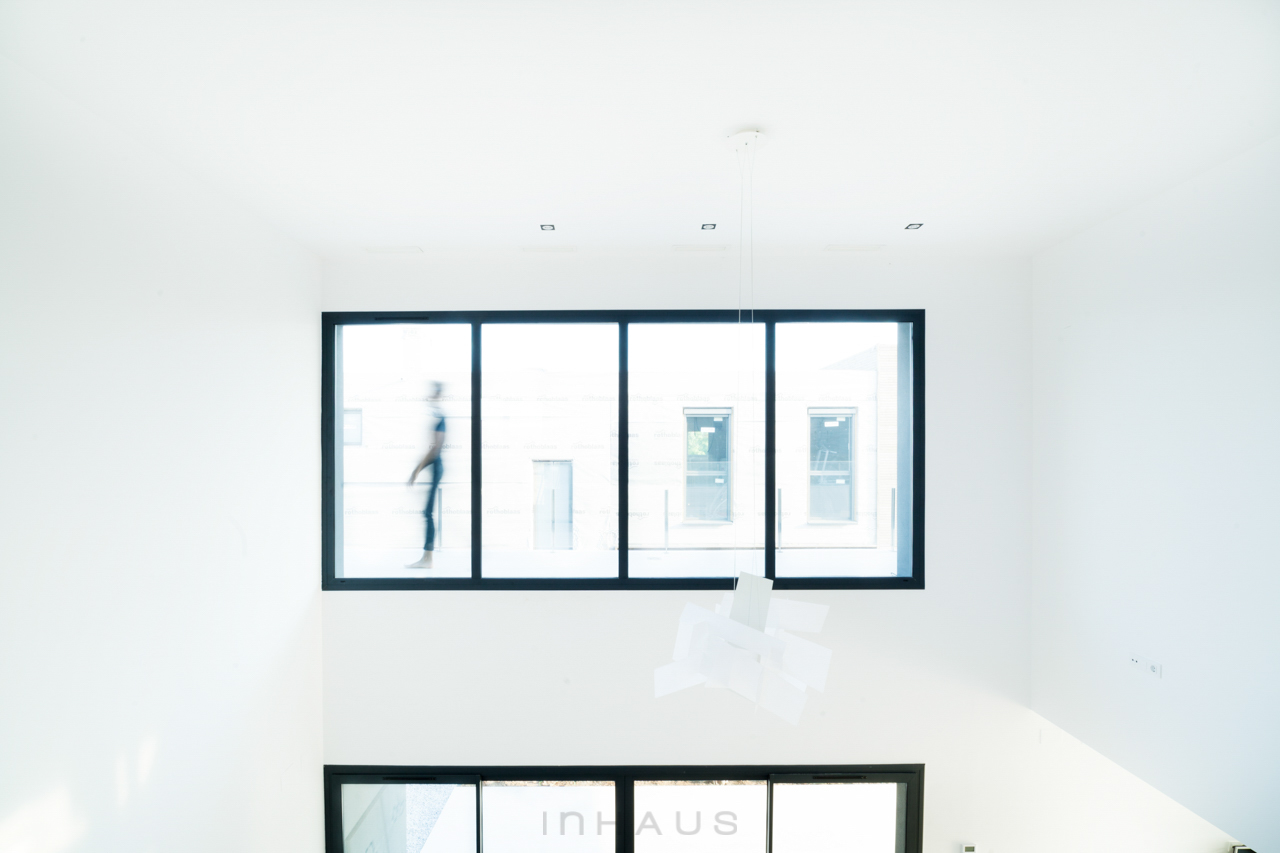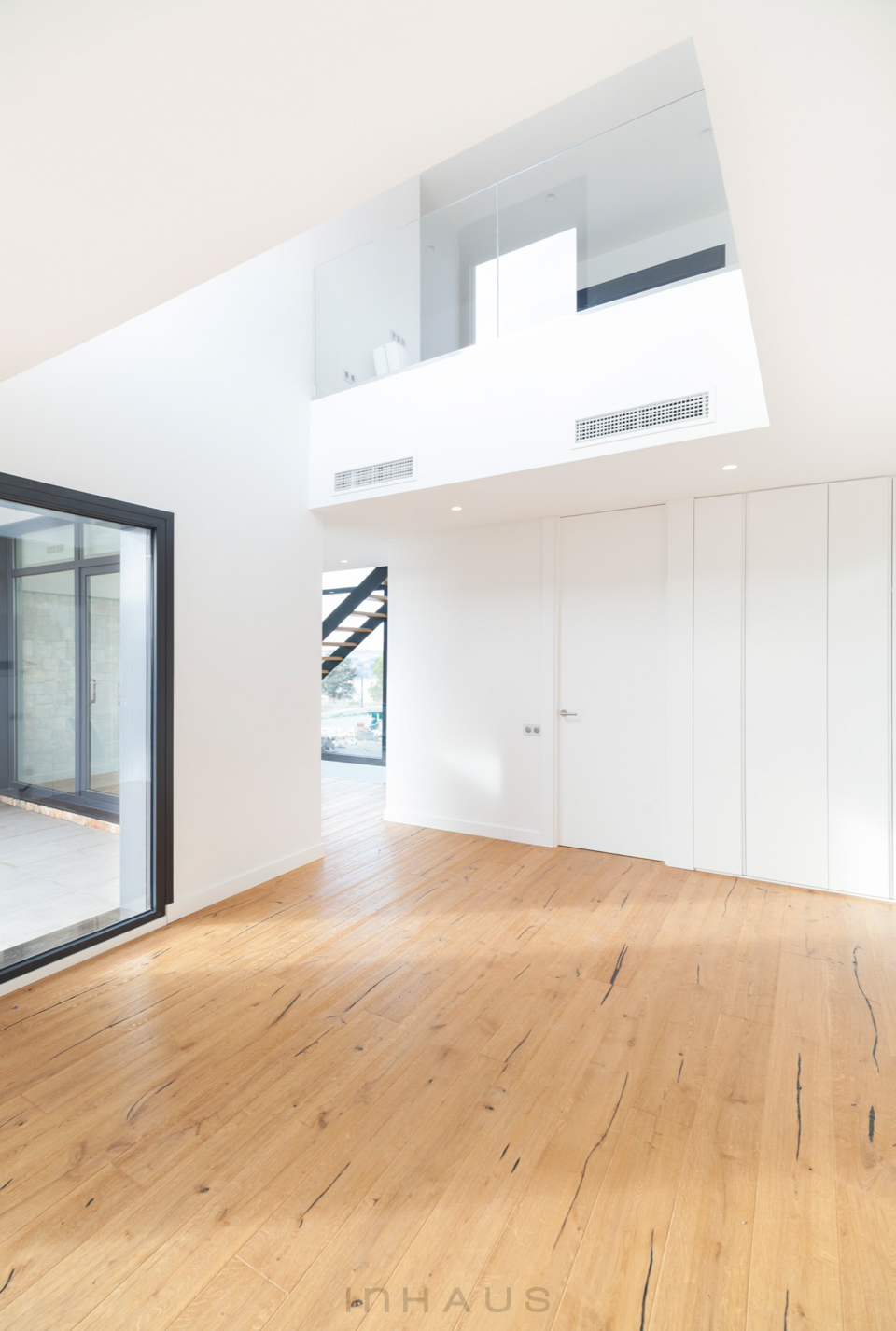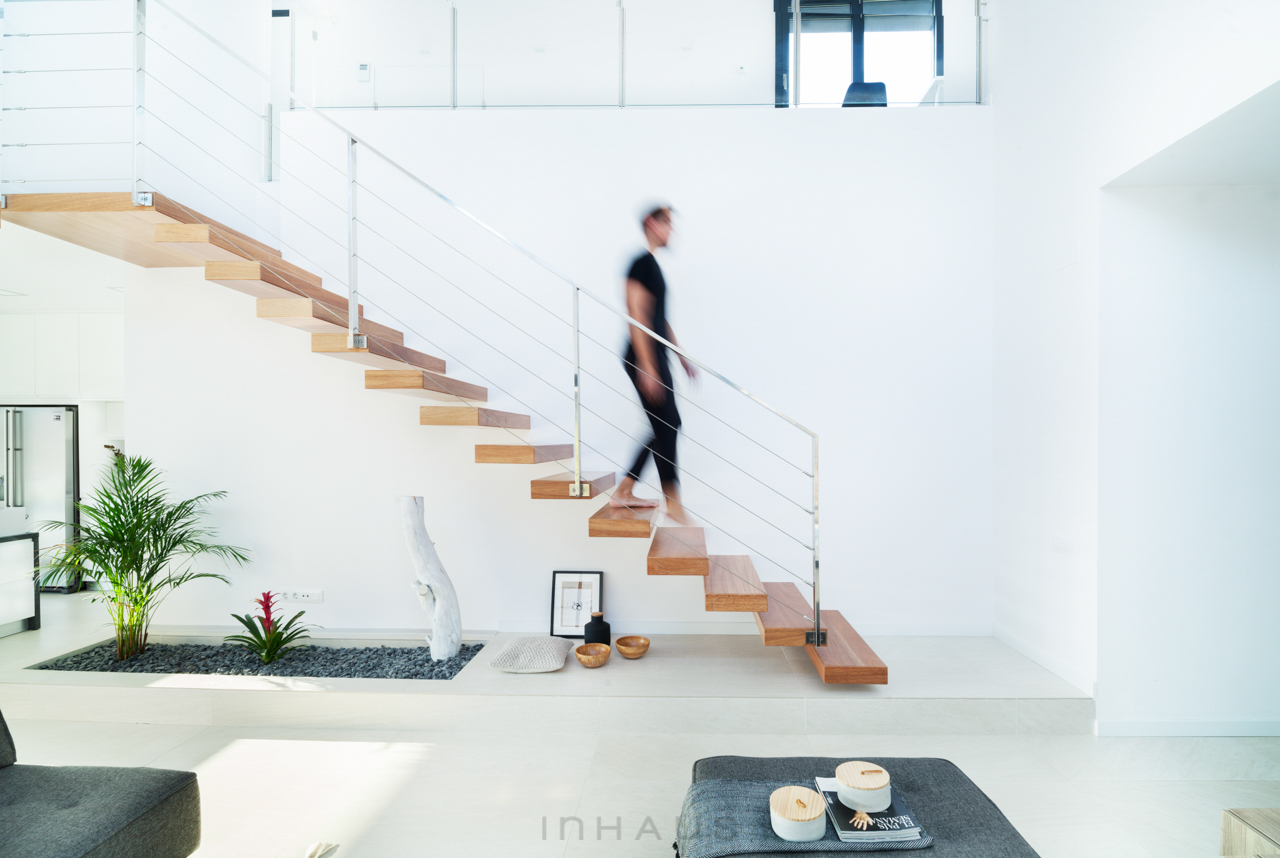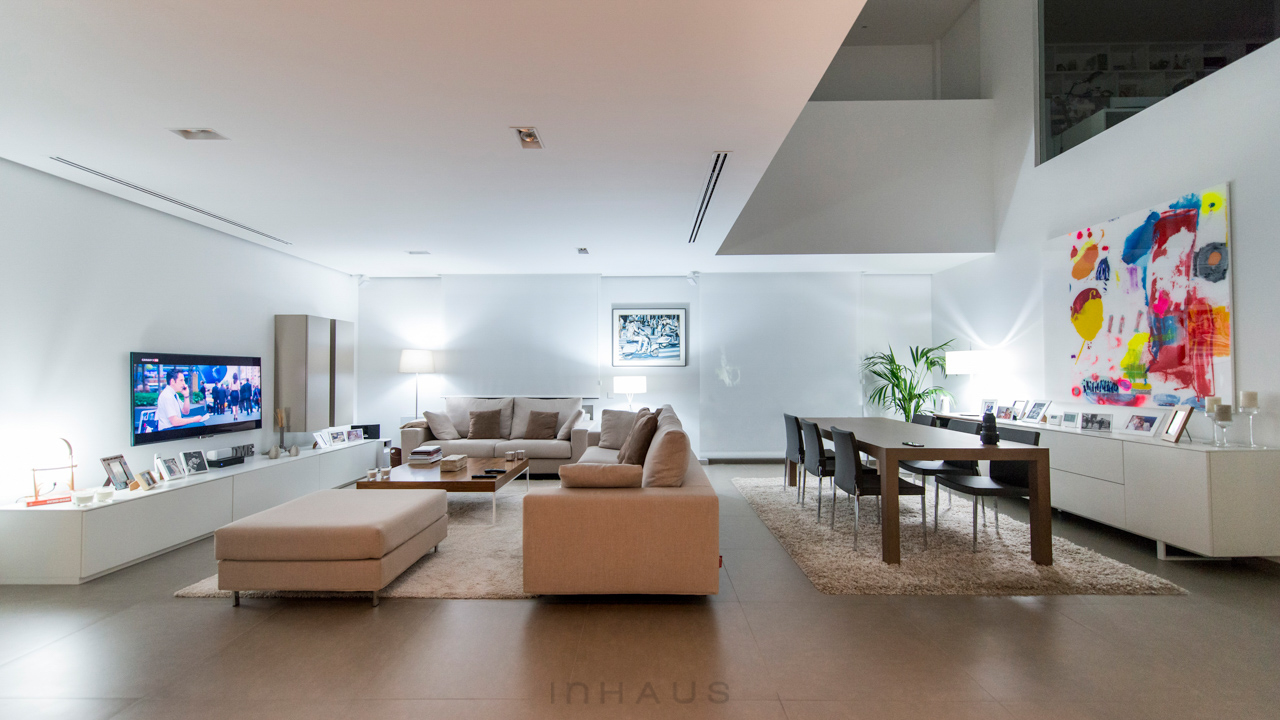 A wall coating with presence and personality will make this double-height space stand out.
Choosing natural textures on the wall and staircase is the perfect combination.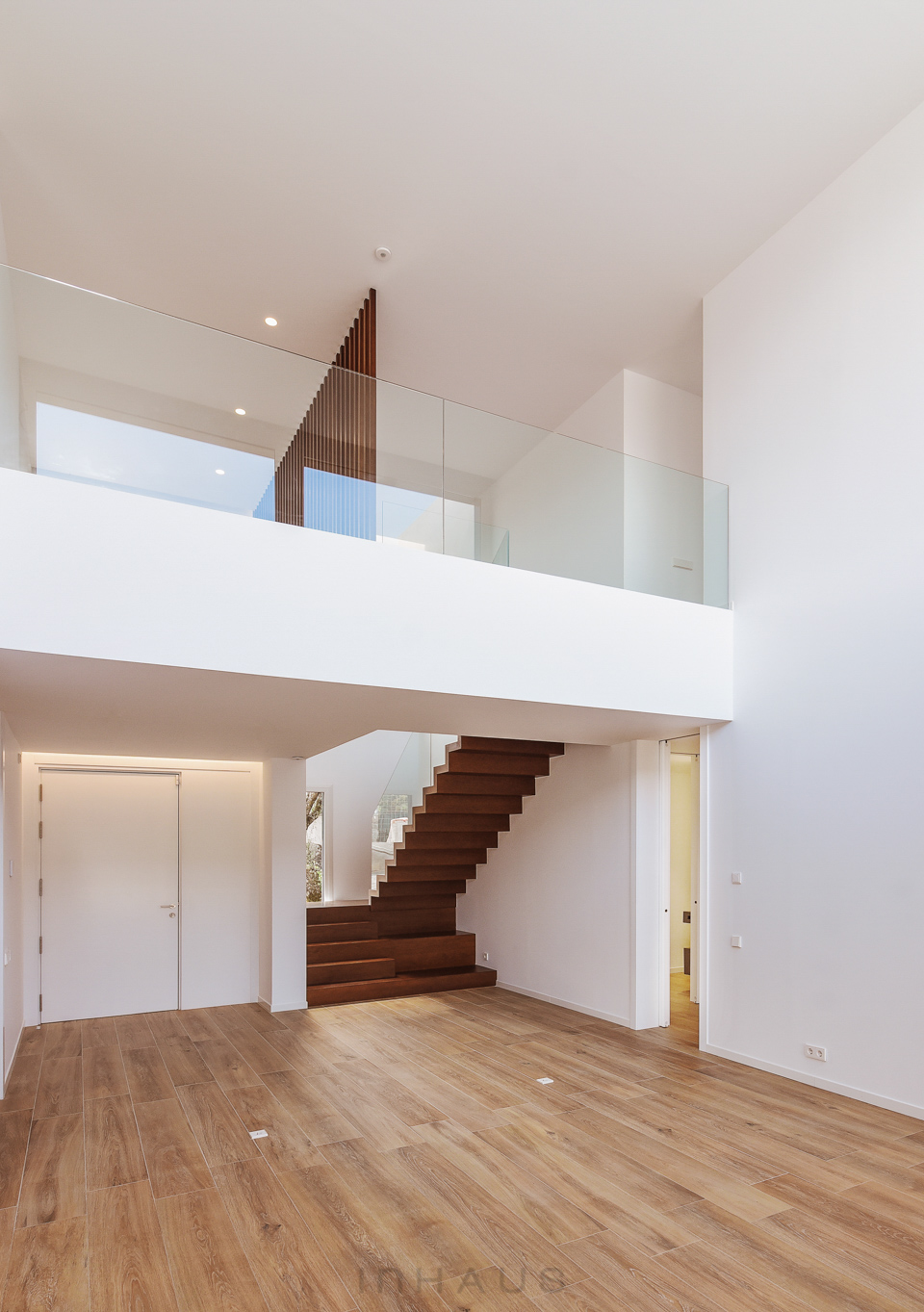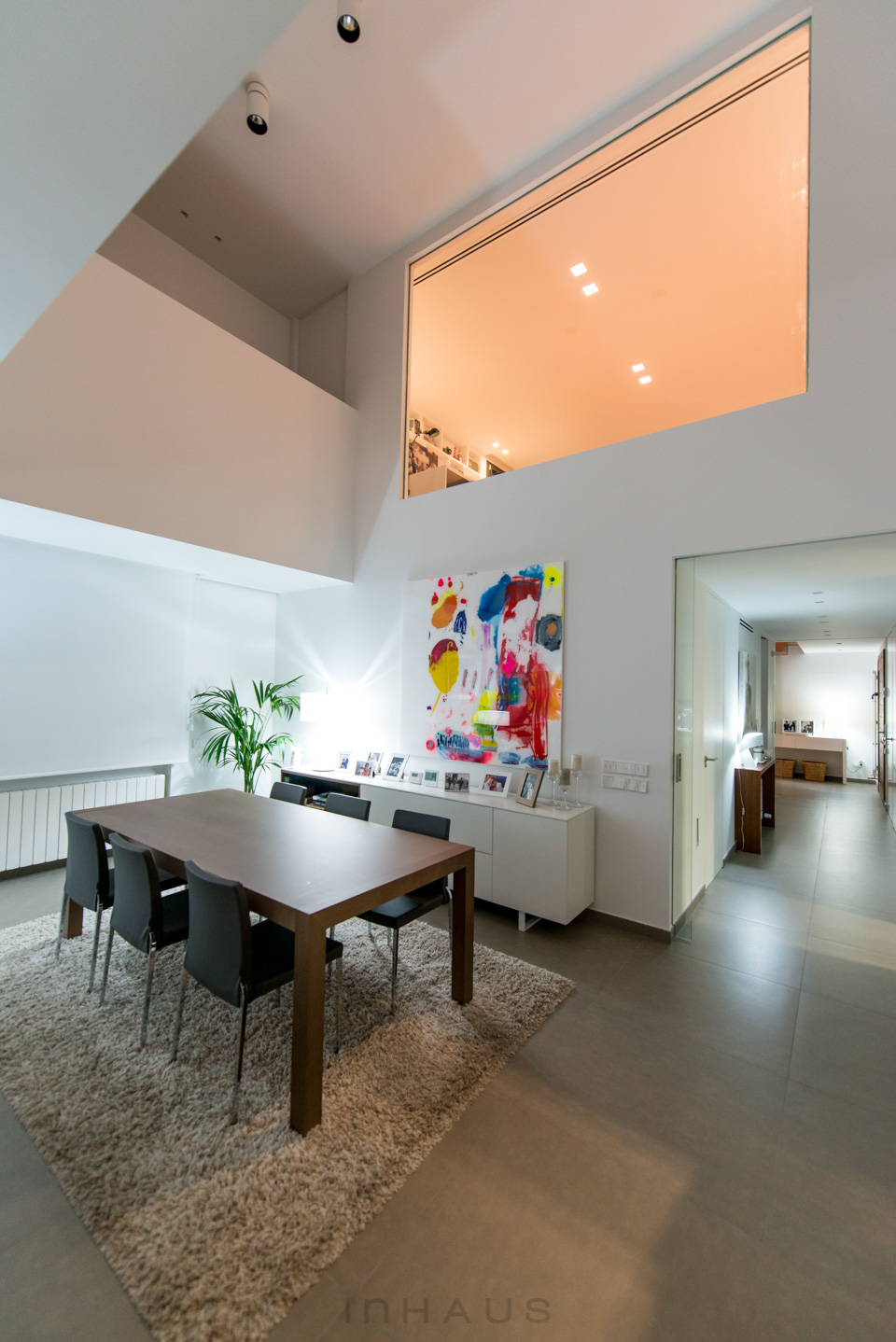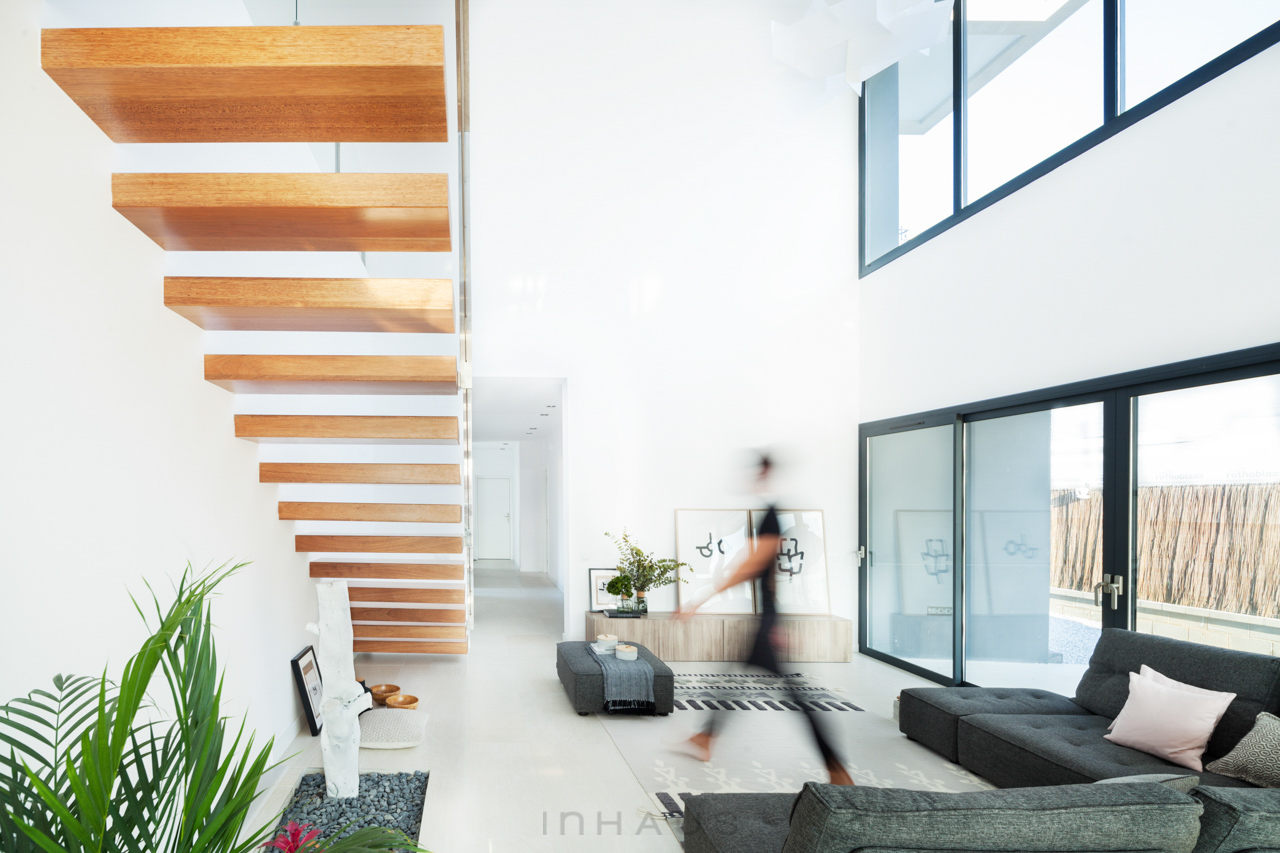 Reinforce the idea of spatial amplitude thanks to a glass railing that permits a clean and wide vision of both floors.
Indirect lighting also reinforces this idea of spatial amplitude and turns this double height into an even more special place. Natural stone or textured porcelain tiles complete this space.
An access to your home with a special space, a double height that fills the space with natural light when you get home.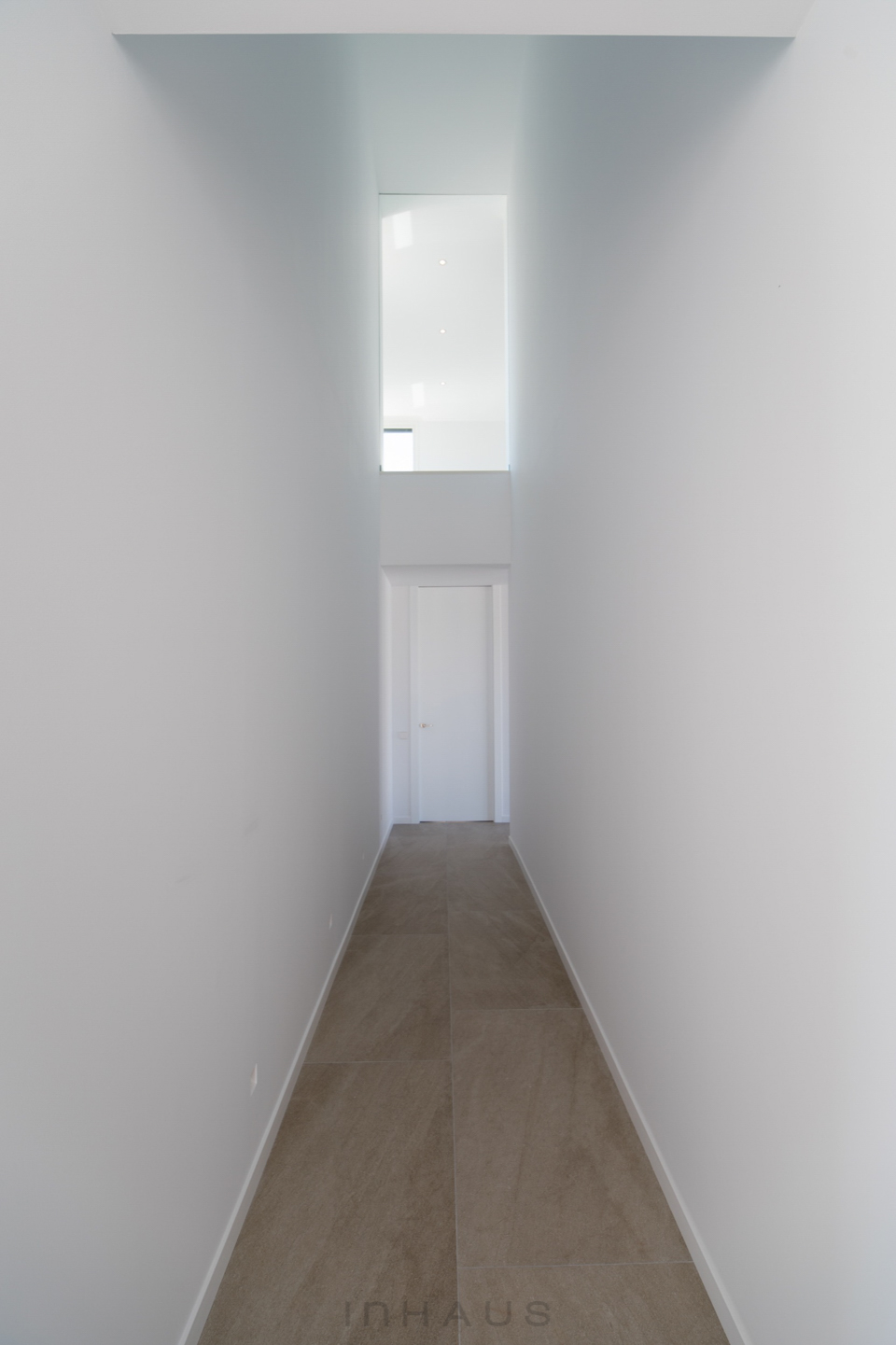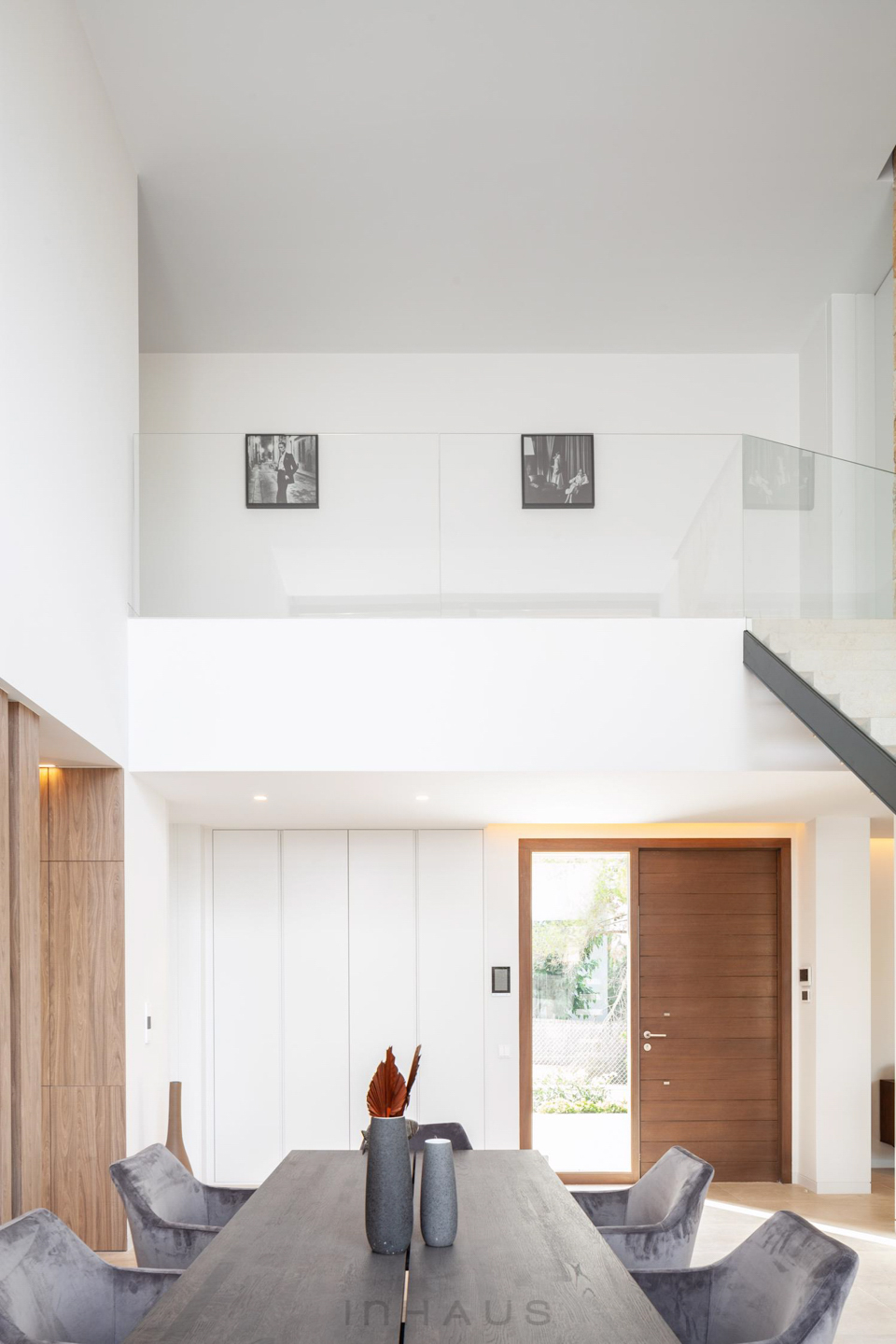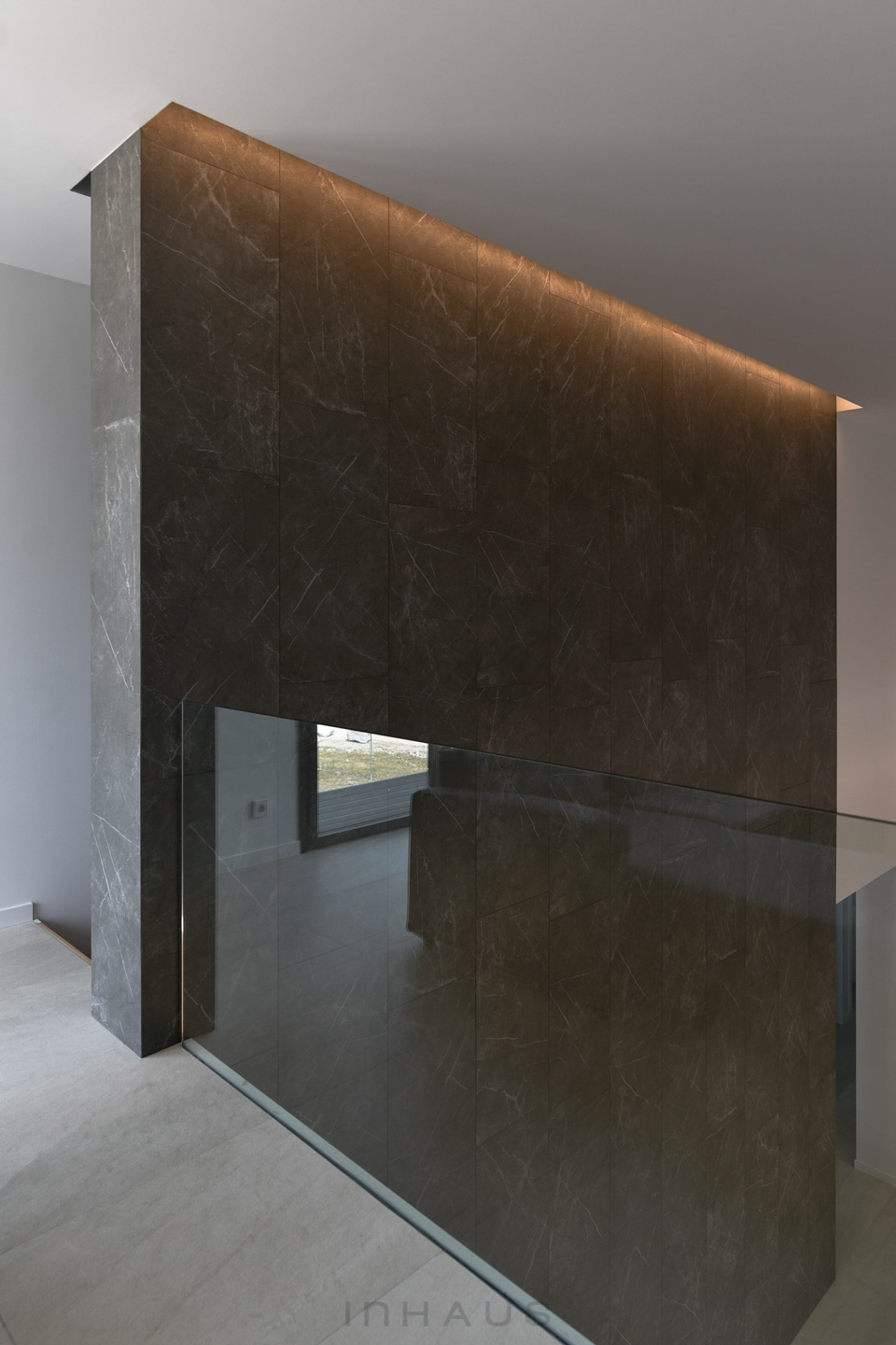 Large windows that bring in light coming from the upper level will give a special character to the living room. Also, this height to the ceiling of almost 20 feet lets you place that cool lamp that stars the space.
If your favourite model doesn't include the double height, don't worry, contact us and we will advise you on how to introduce it in your dream home.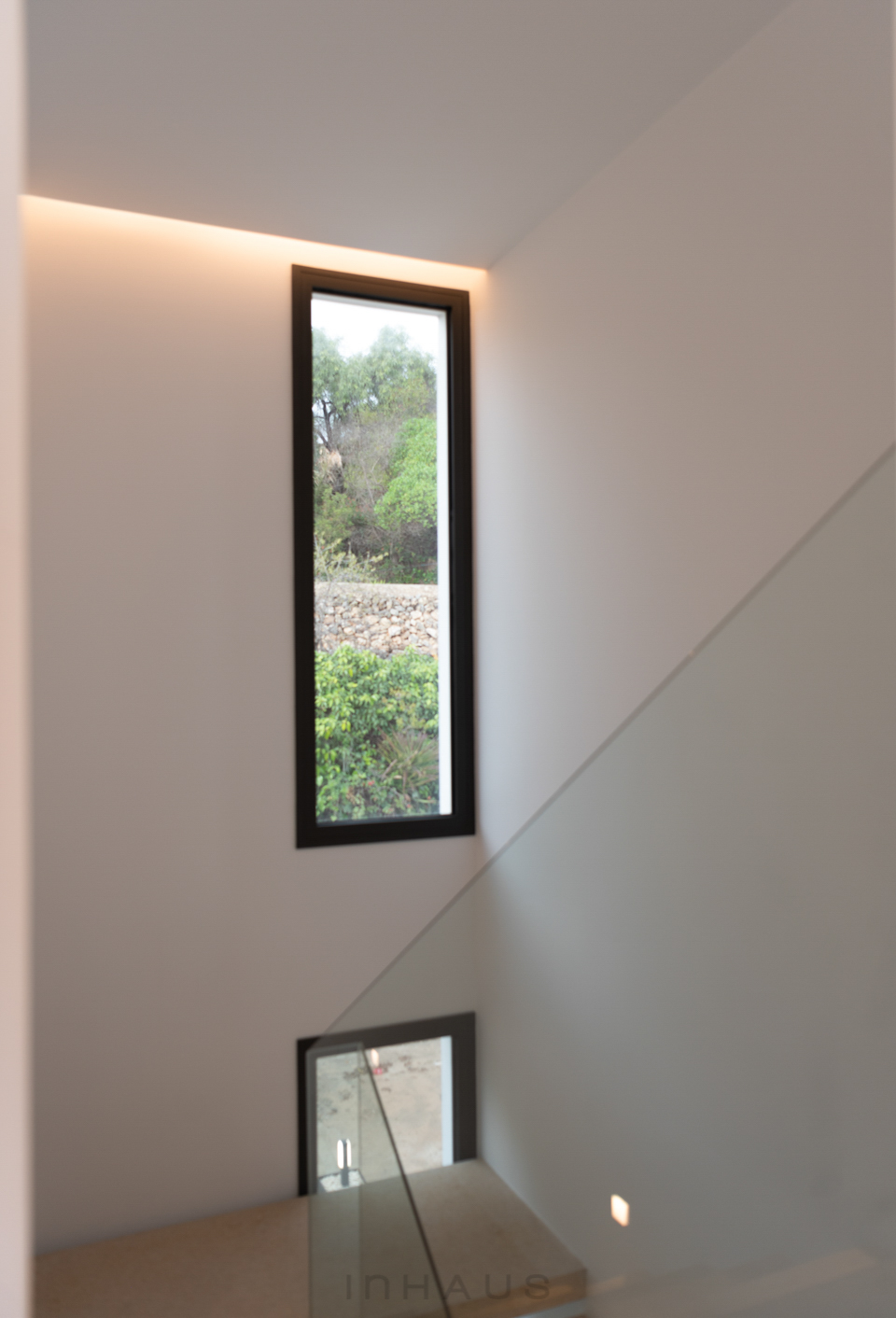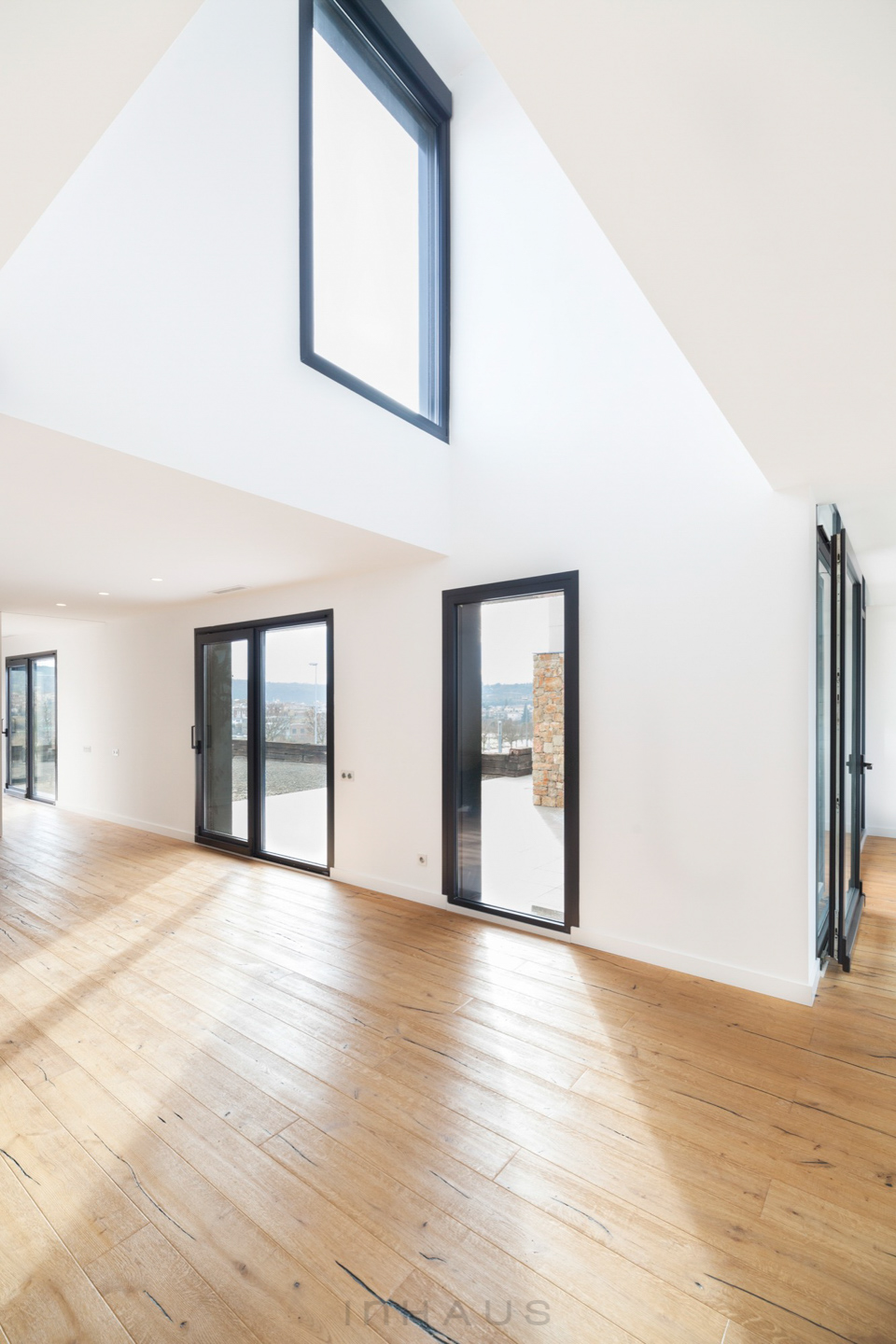 In our inHAUS catalogue, we have several models that include a double height in the living-room, such as Teià Model or Marratxí Model.
We invite you to visit them so you can get an idea of the possibilities…
And remember, at inHAUS we take care of everything.