What is the advantage of having a house built in a factory?
The building process of a house is always the same; structure, insulation, partition walls, installations, materials and doors and closets.
In inHAUS house we always built in the same way, but thanks to the fact that it is built in a factory, it has many advantages that we will tell you about below.
The most obvious advantage is that inclement weather does not affect the construction process: in case of rain, snow, freeze, thunder, wind or even excessive heat, our workers won't lose the working rhythm. Thus, we can commit to a delivery date from the very moment you decide to build your house with us.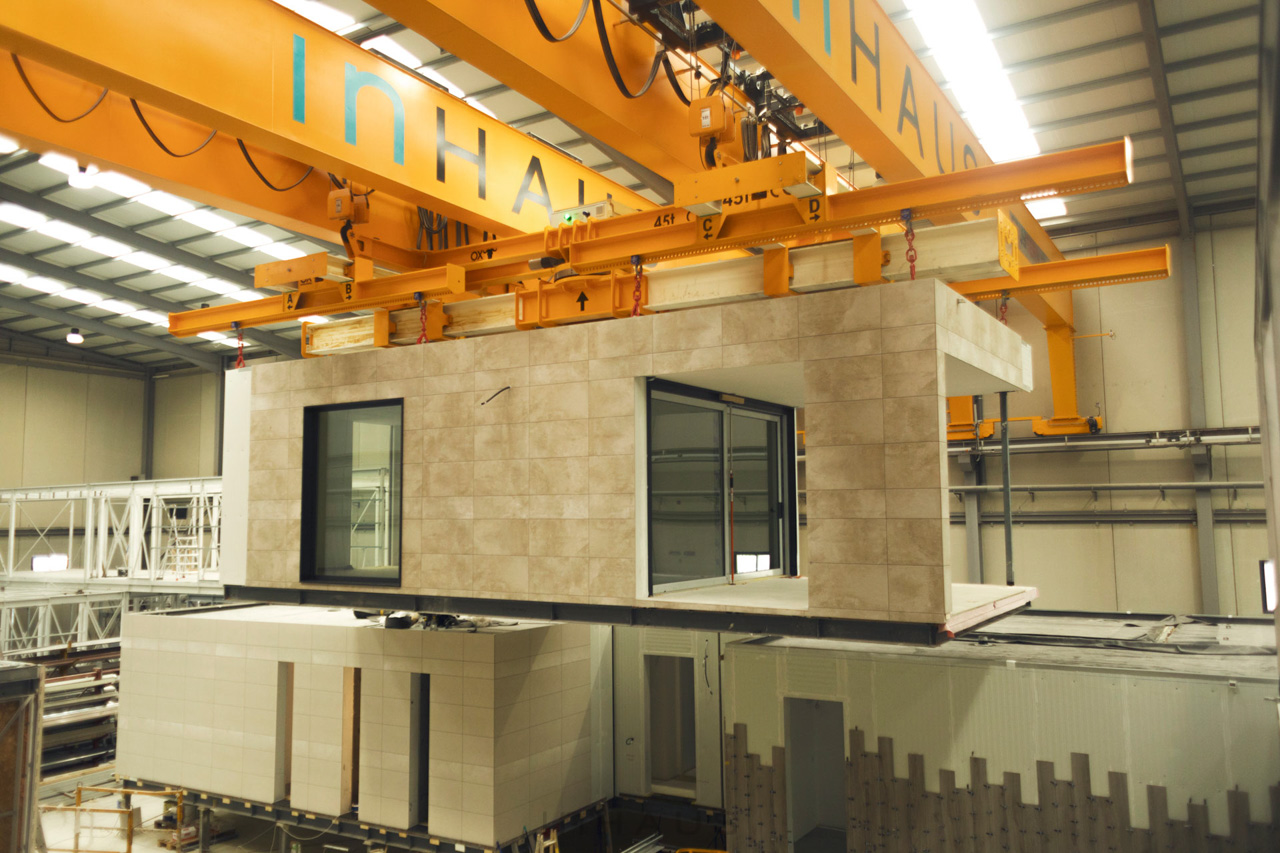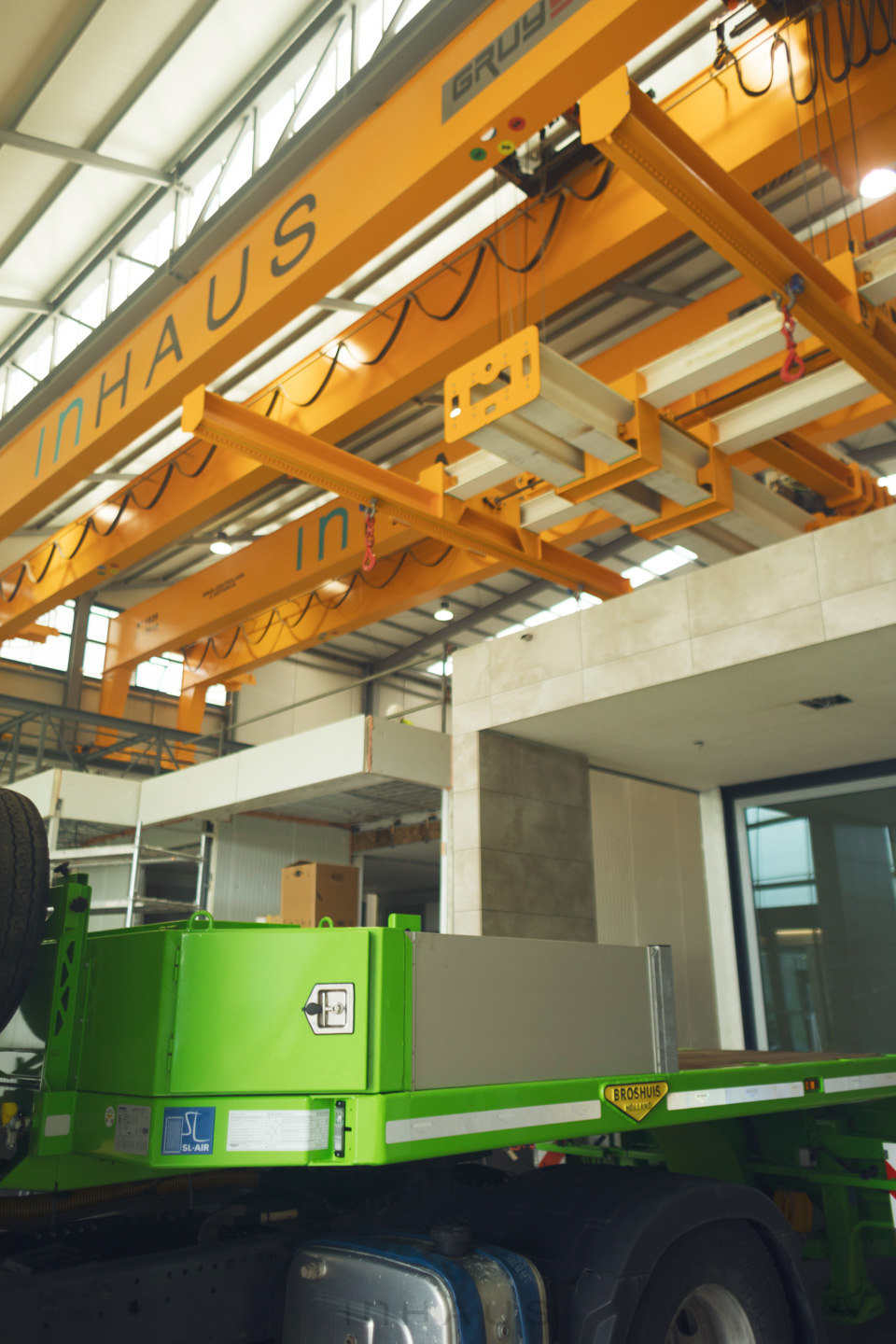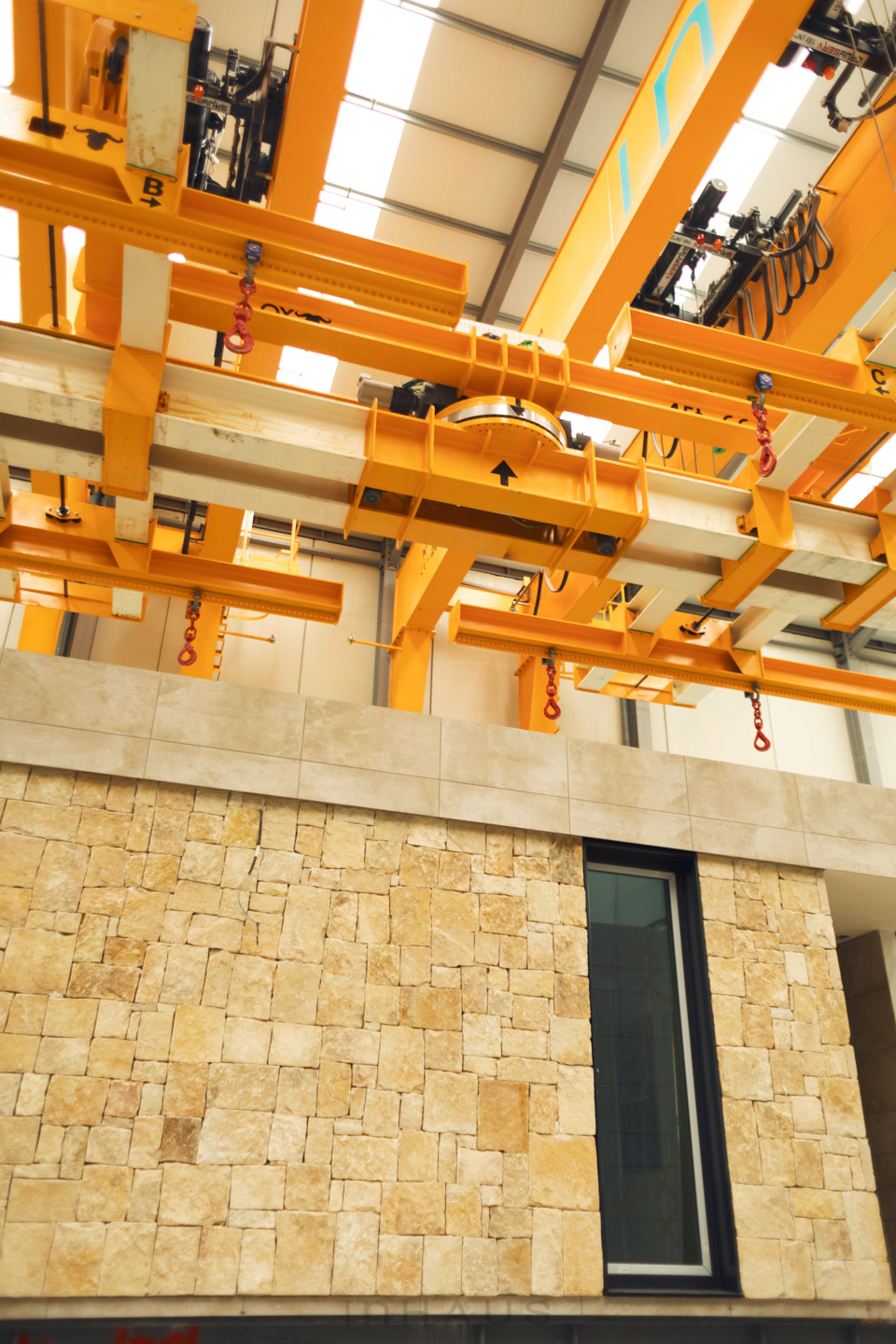 Another great advantage is that we always make sure that everything works perfectly before your house leaves our factory: lighting, sockets, doors, windows, faucets, pipes, drains… Everything is 100% tested and safe before leaving our factory to its final location.
As we work in a factory, the control in the execution is perfect letting us offer you the highest quality and flawless execution. Our workers work as a well-oiled machine that creates well-cared custom homes with the best knowledge and techniques in construction.
When we have the house completely finished, we start the packing and protection process before the big trip. Doors, closets, installations, coatings, mirrors, screens, appliances, etc. everything perfectly protected so that by the time we arrive at the plot the implantation would be perfect.