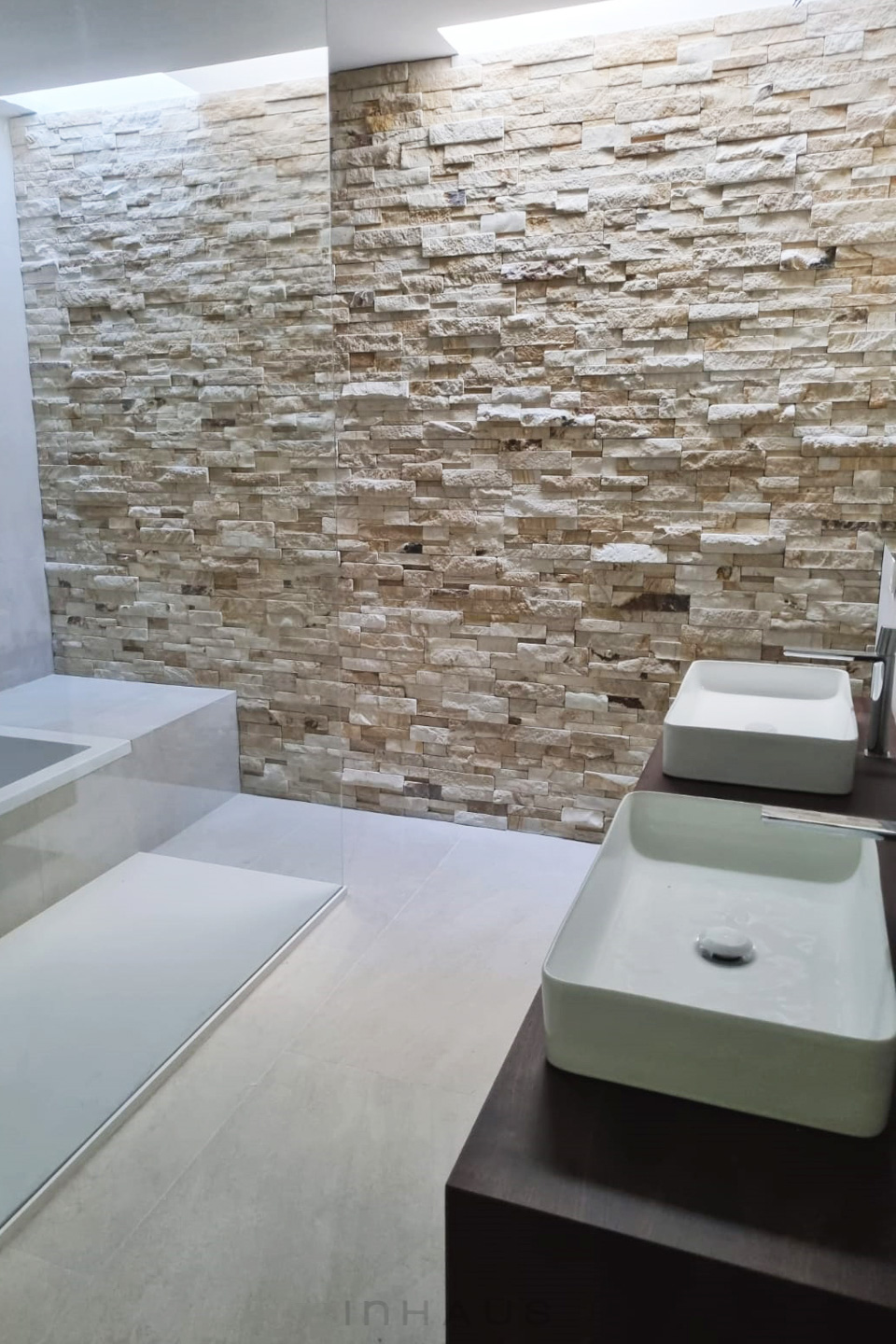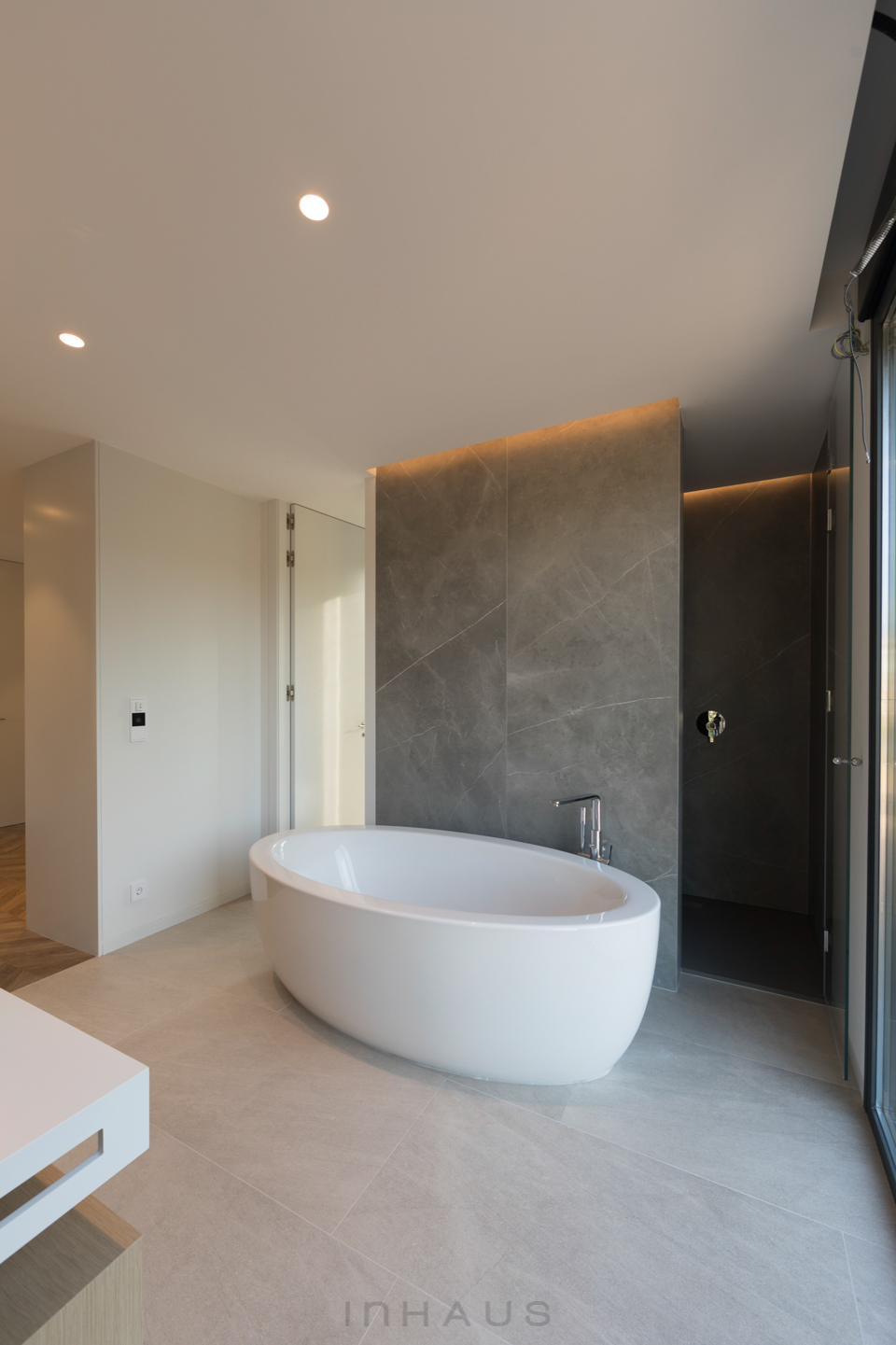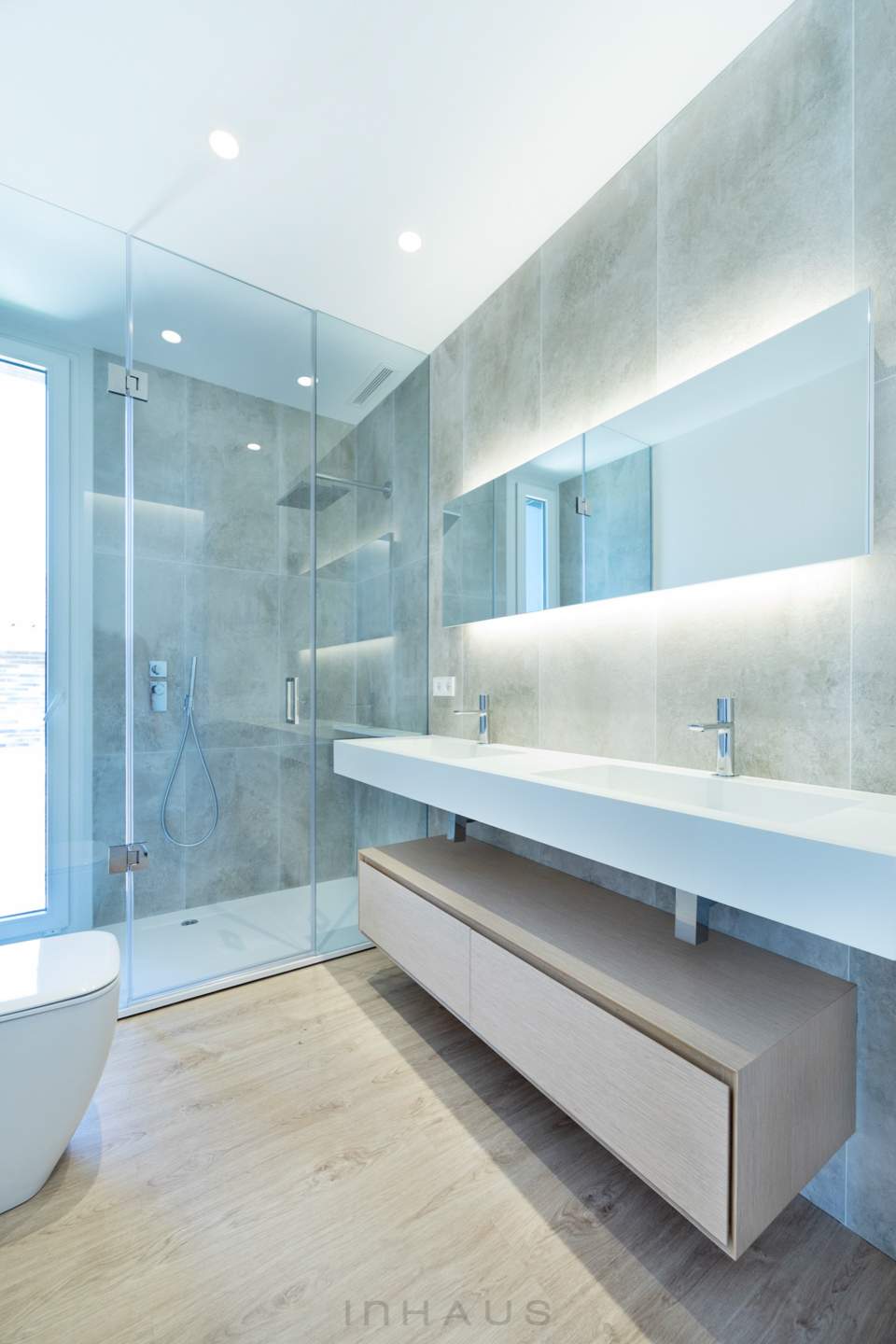 Bathrooms
For the tall or for the short ones, for parents, for grandparents, for children, for modern people, for less modern ones, for detail-oriented people, for those who like to bathe after work, for those who like to take a shower in the morning, for those who like cold water, for those who like it very hot…
The inHAUS modular homes bathrooms are made for everyone.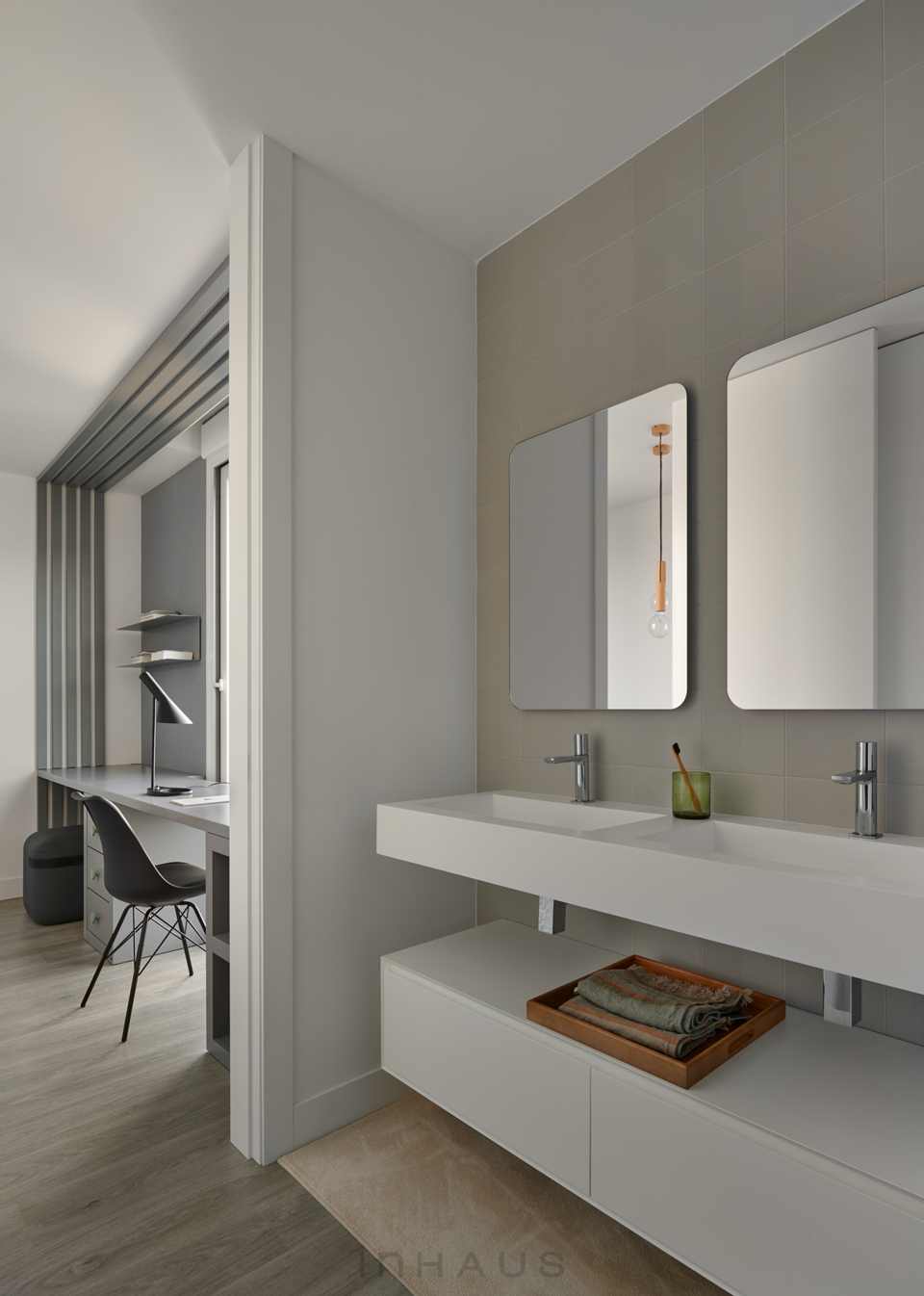 inHAUS modular homes come to our customers with fully equipped bathrooms… even the mirrors!
If you want to get an idea of how your bathrooms in an inHAUS prefabricated house can look like, don't miss this gallery.
With the help of our interior designers and architects you can choose the materials that best suit your way of living where to enjoy such an intimate space as the bathroom. We will advise you on the material of coatings, colours, textures, sanitary ware, equipment, mirrors and lighting.
Everything so that the bathrooms of your new home are better than in your dreams.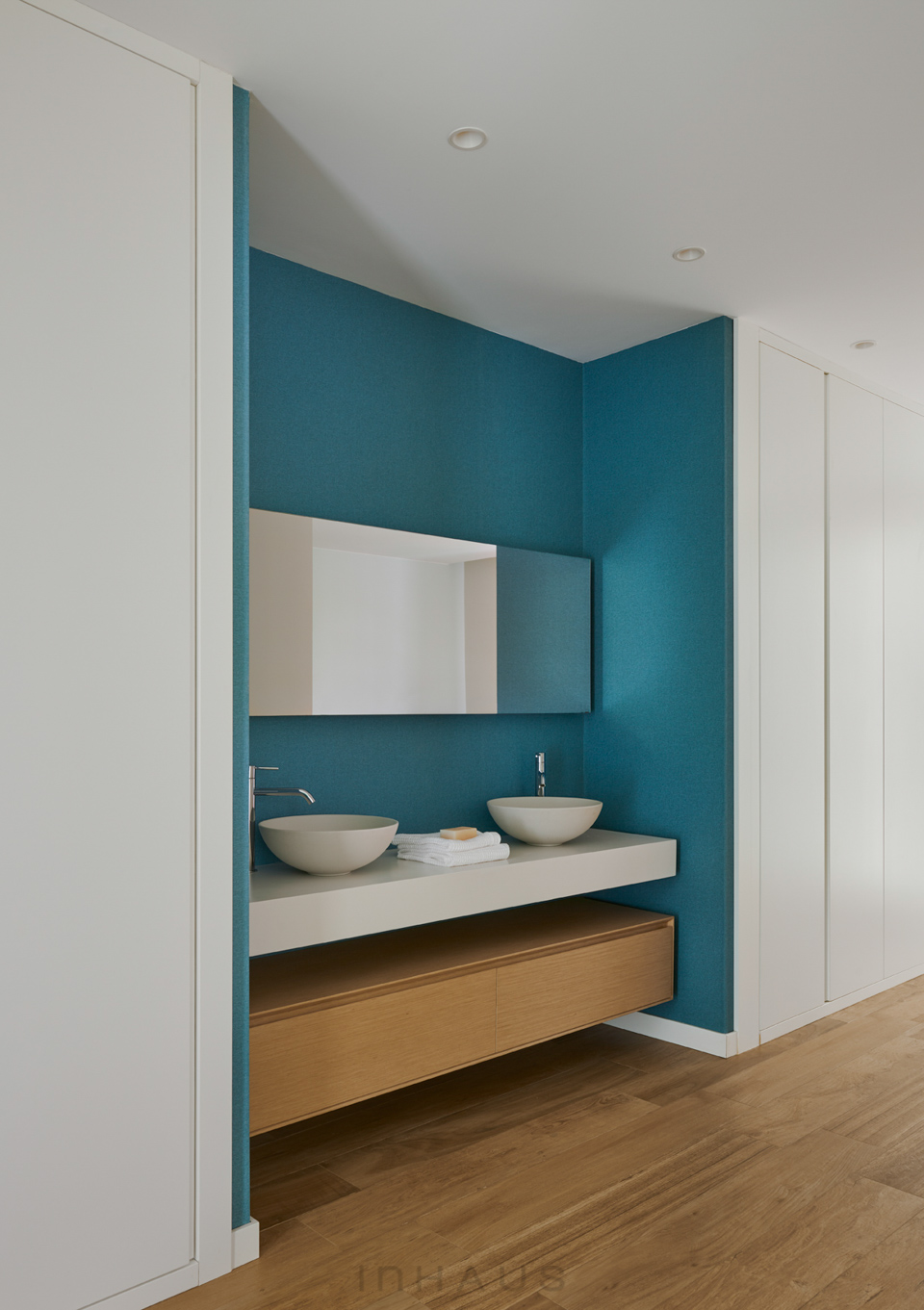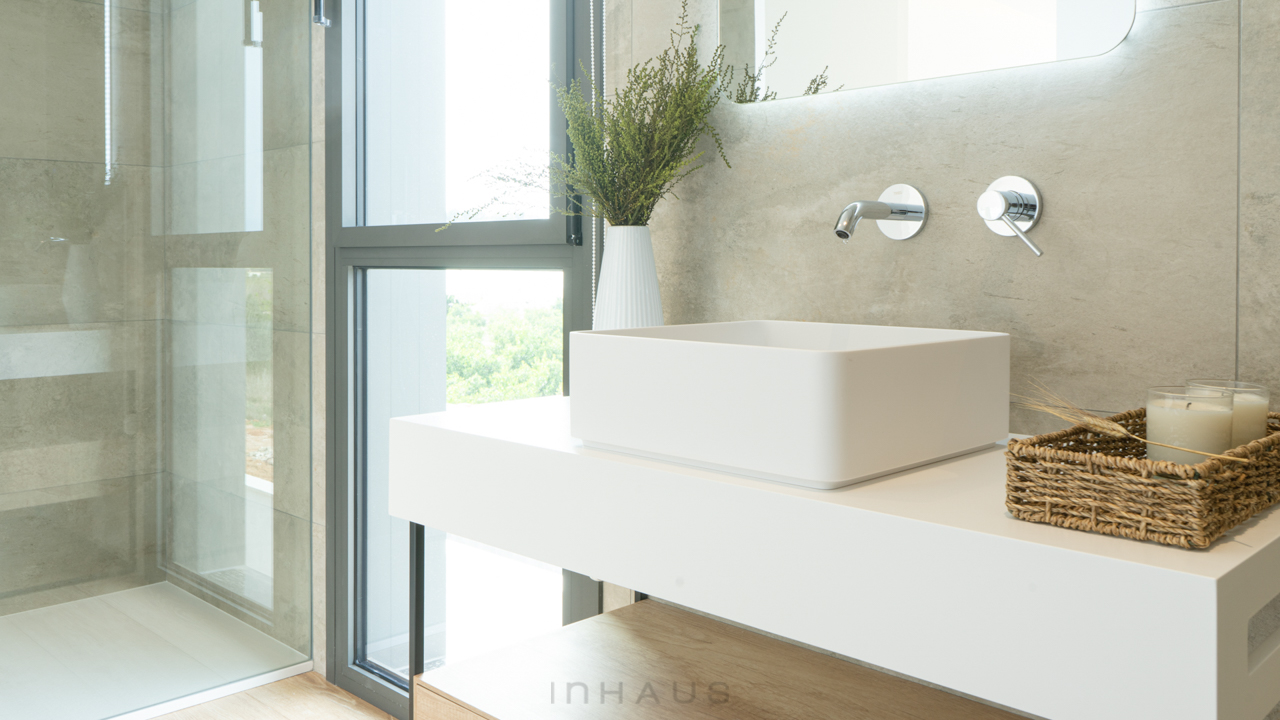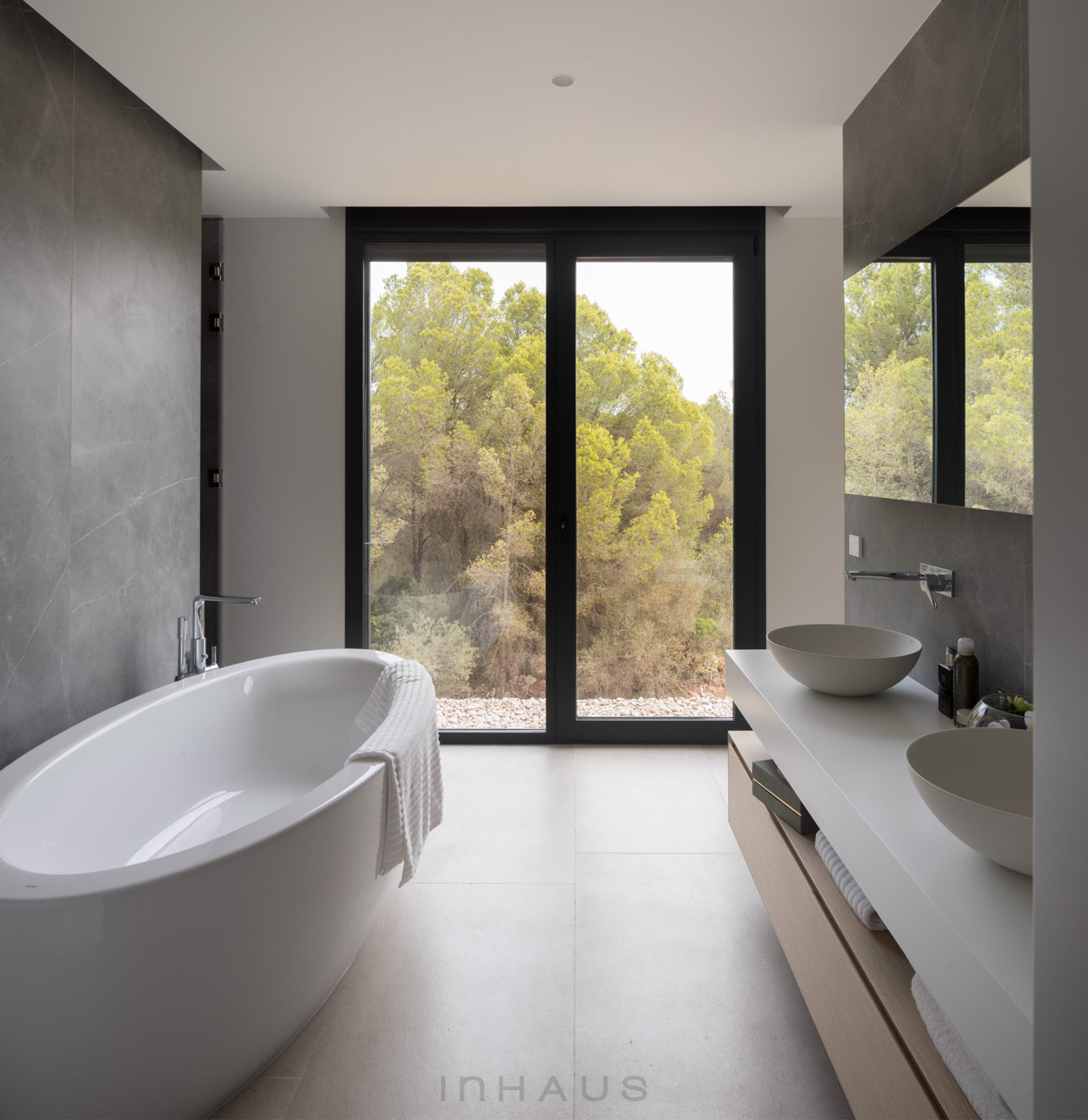 Using materials suitable for water and with a high durability, the design of your bathroom will remain modernized for years.
inHAUS works with the most leading brands of wall coverings, sanitary ware, faucets and screens on the market to offer our customers the best quality at the best price.
And remember…everything is included in the price!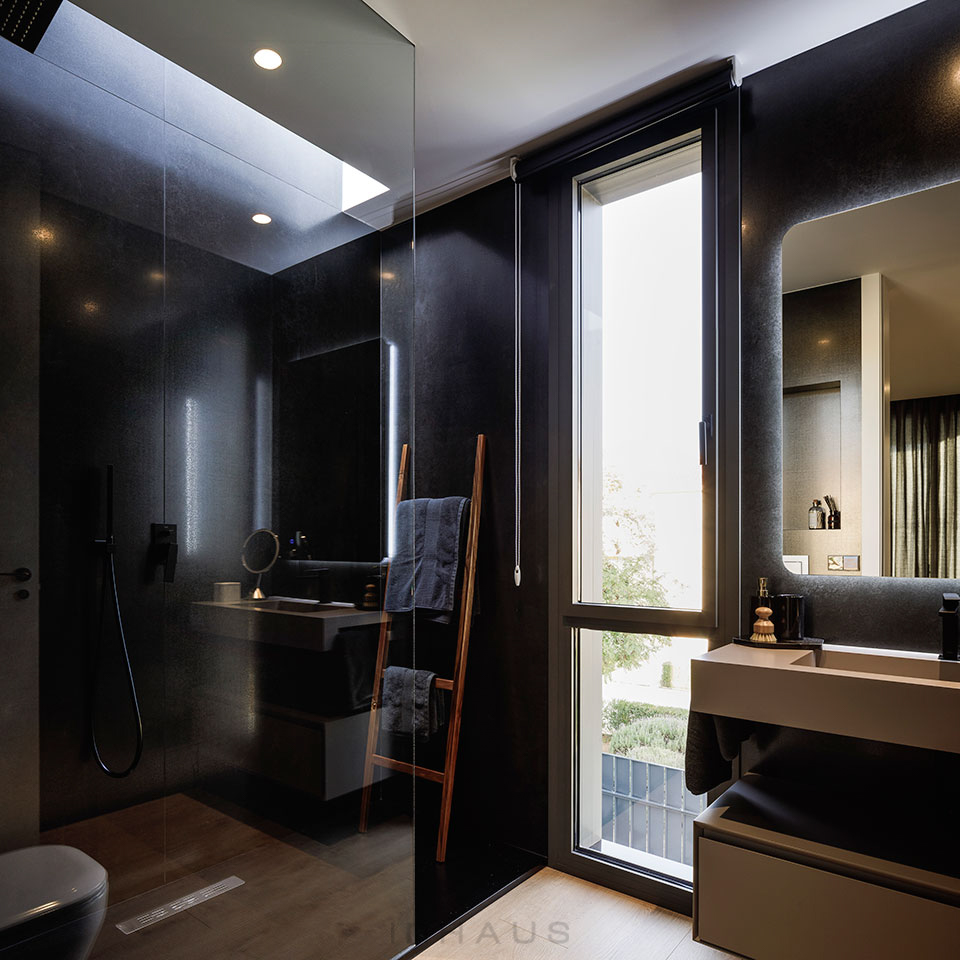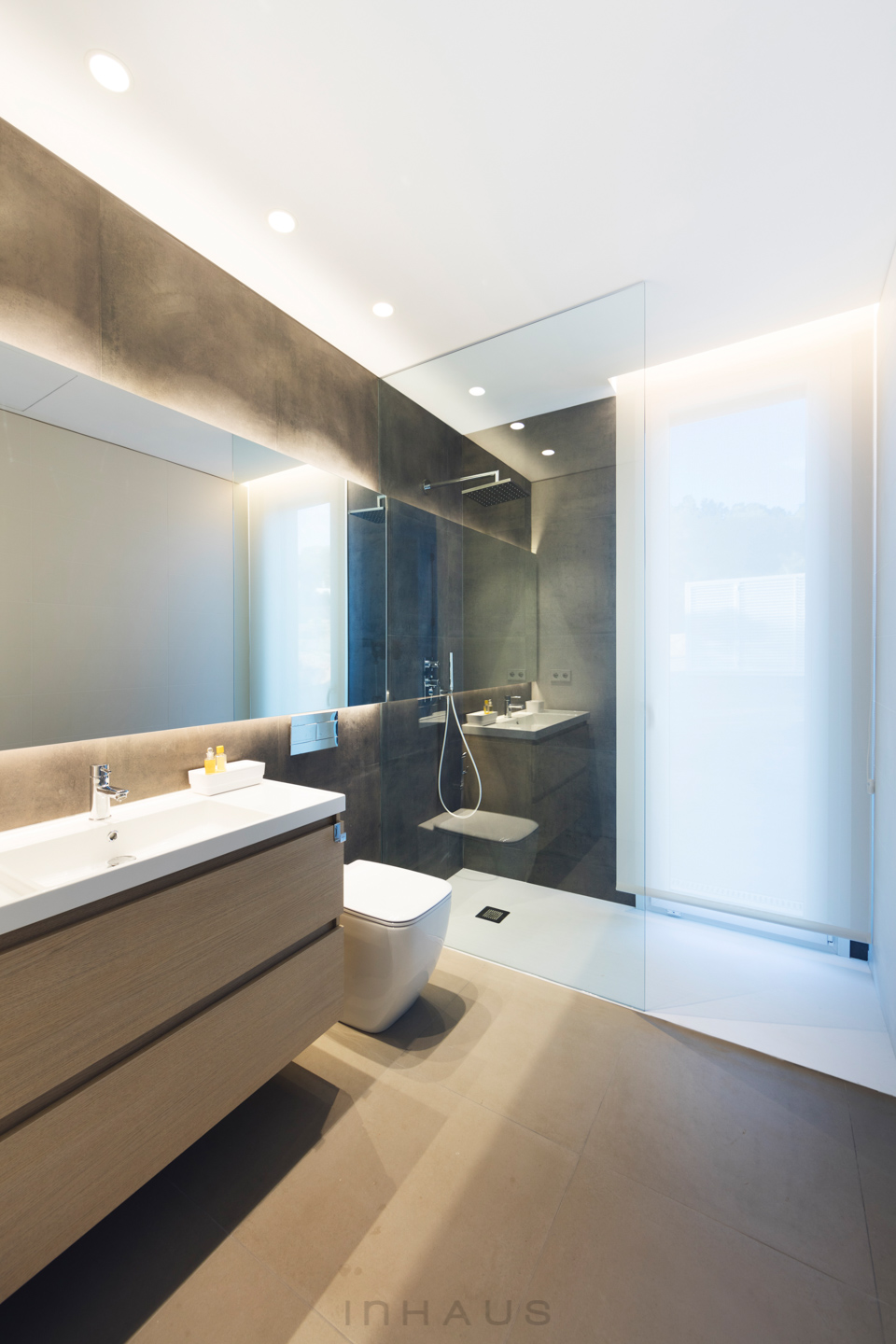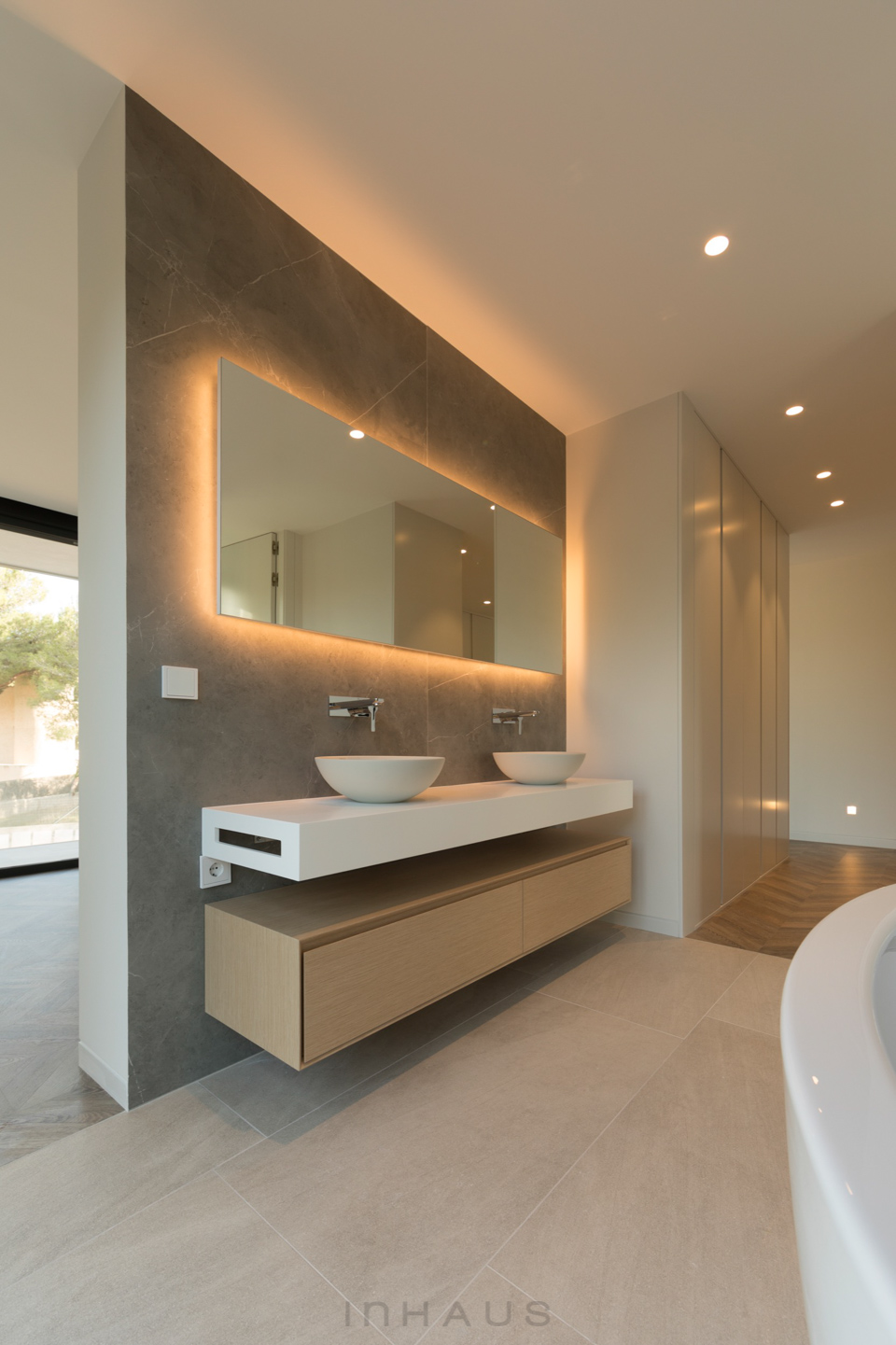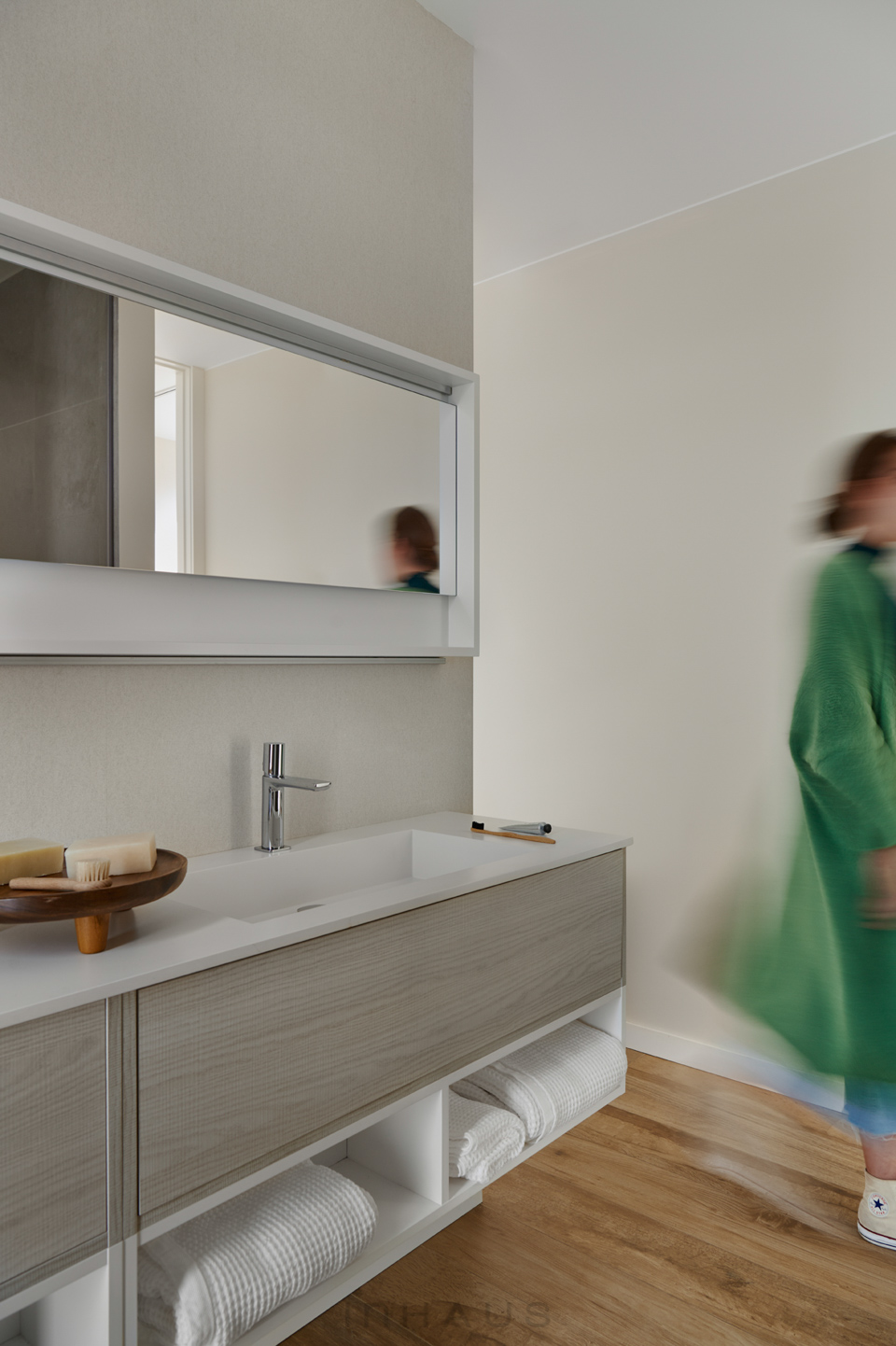 Your bathroom, your oasis.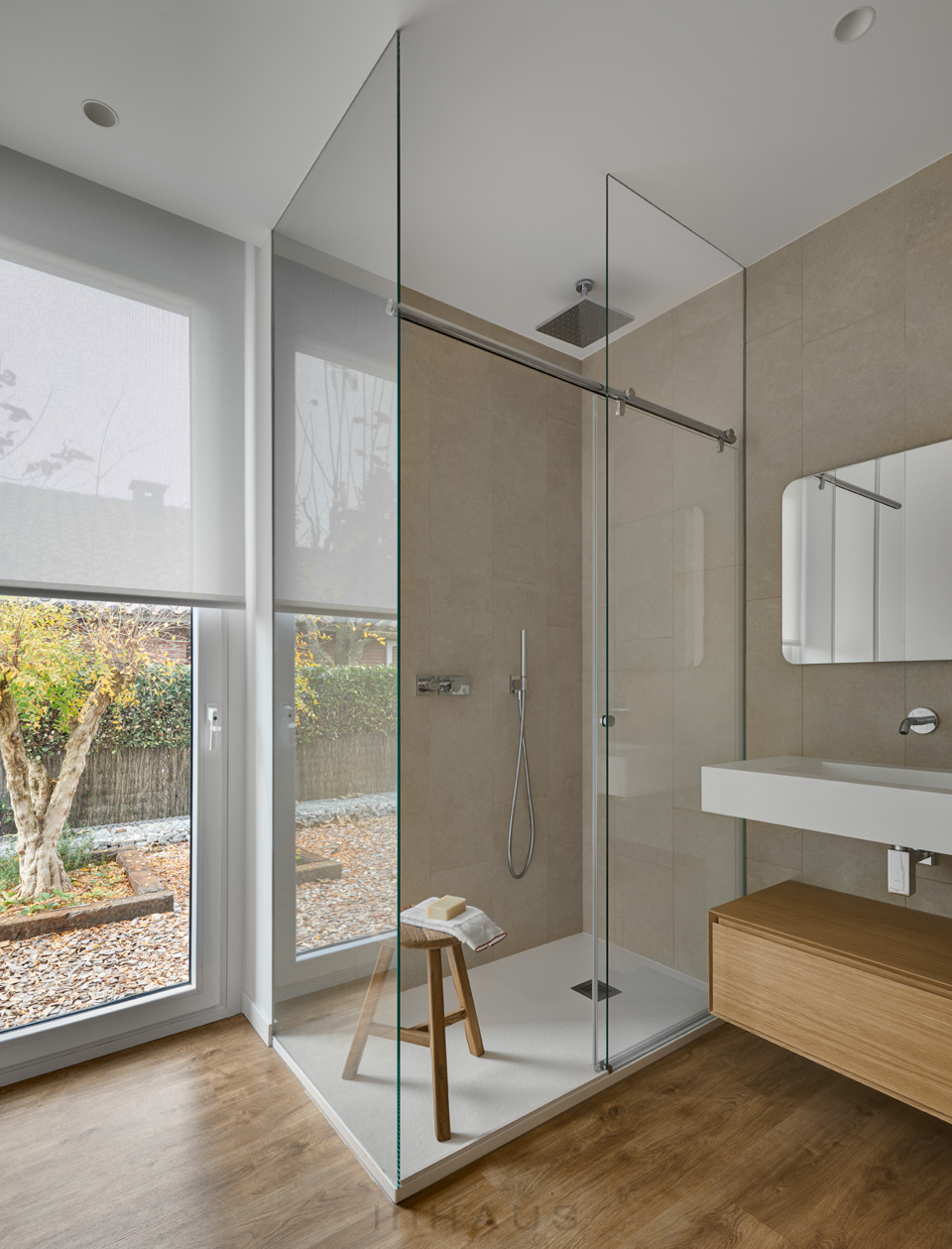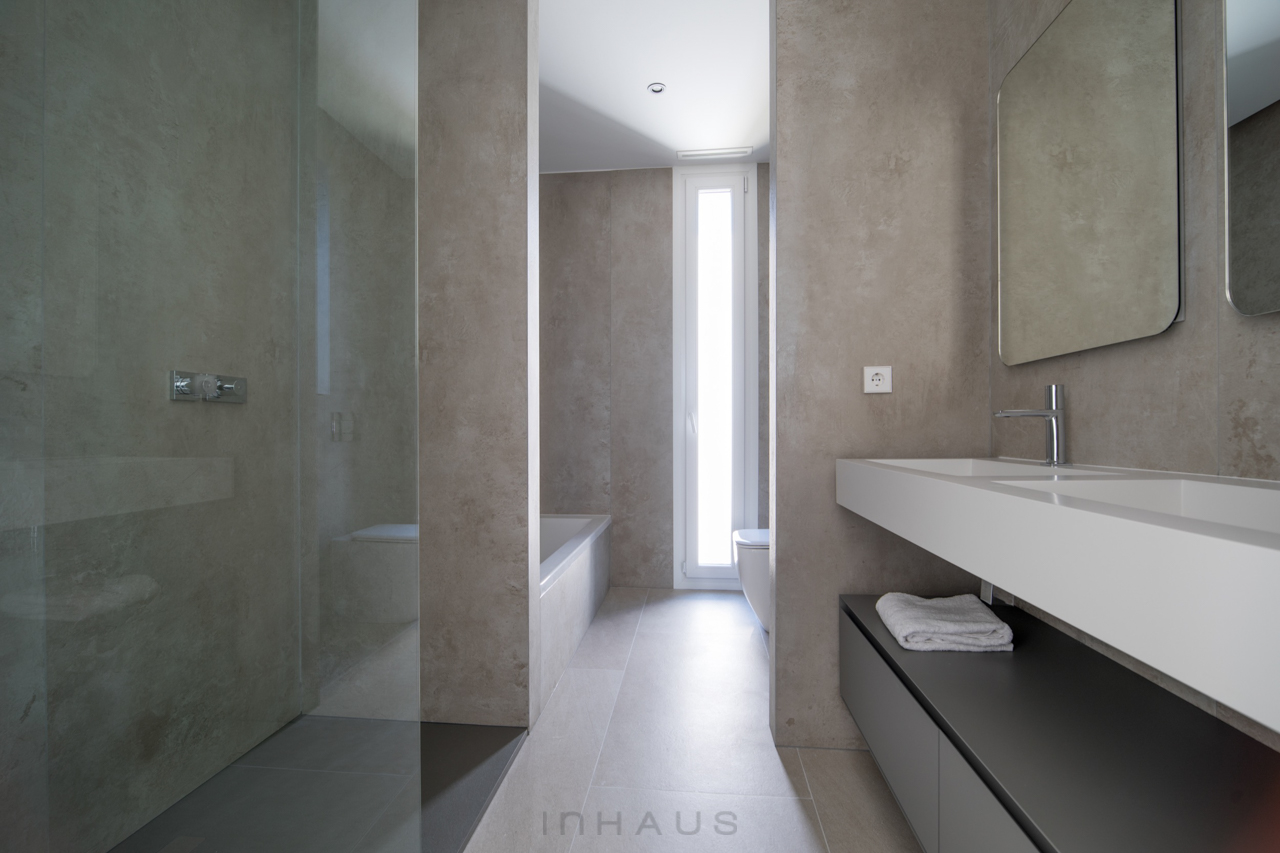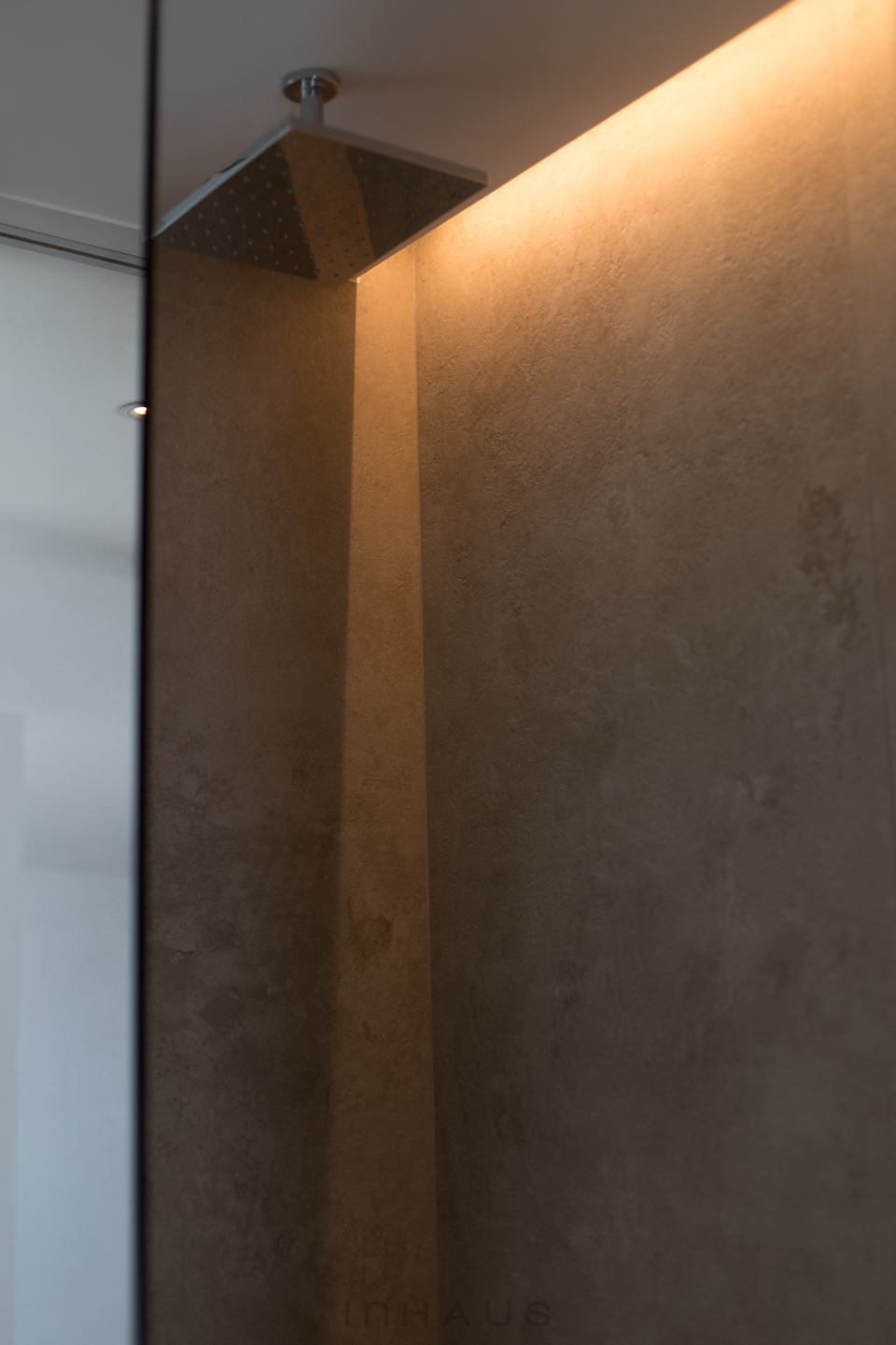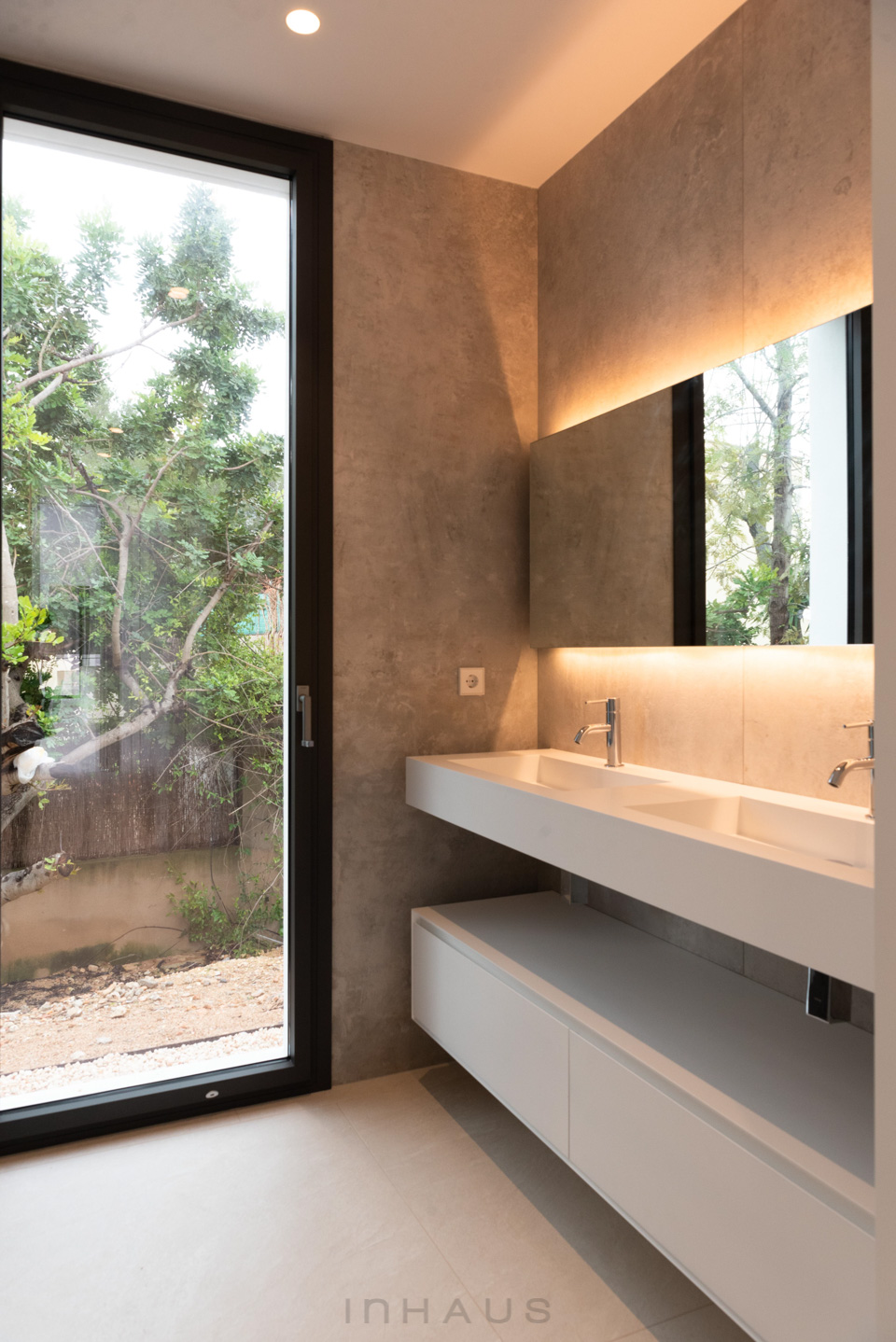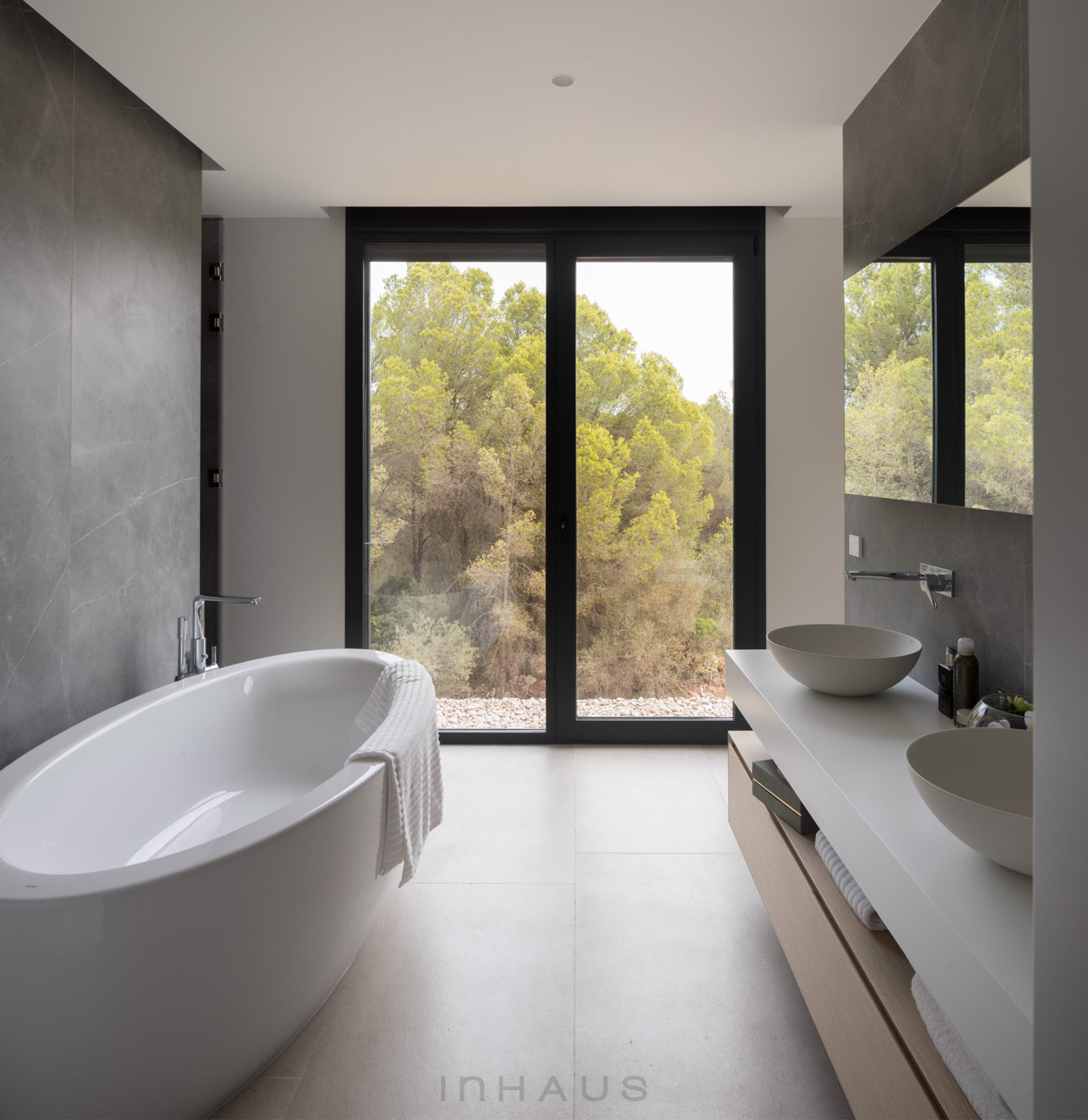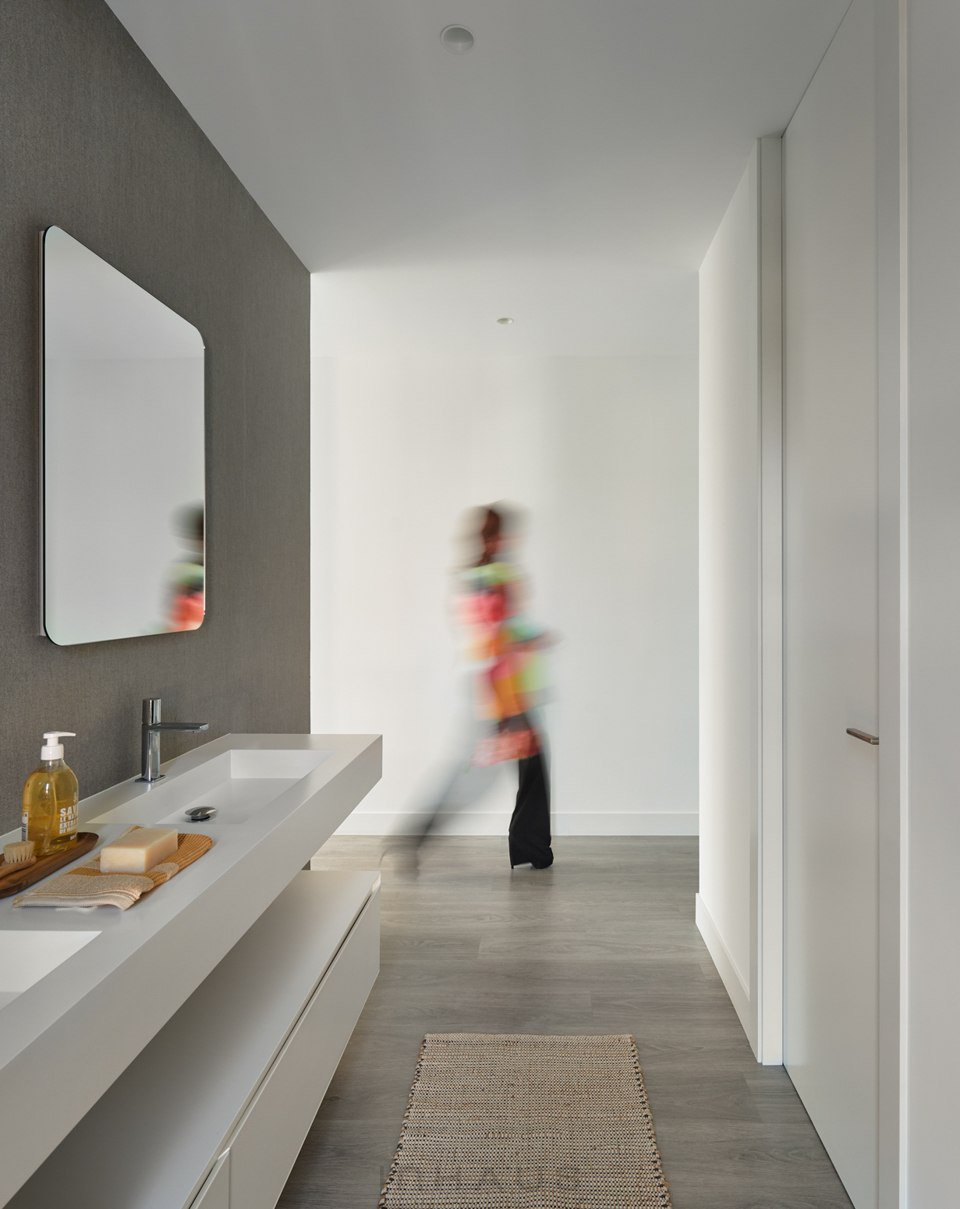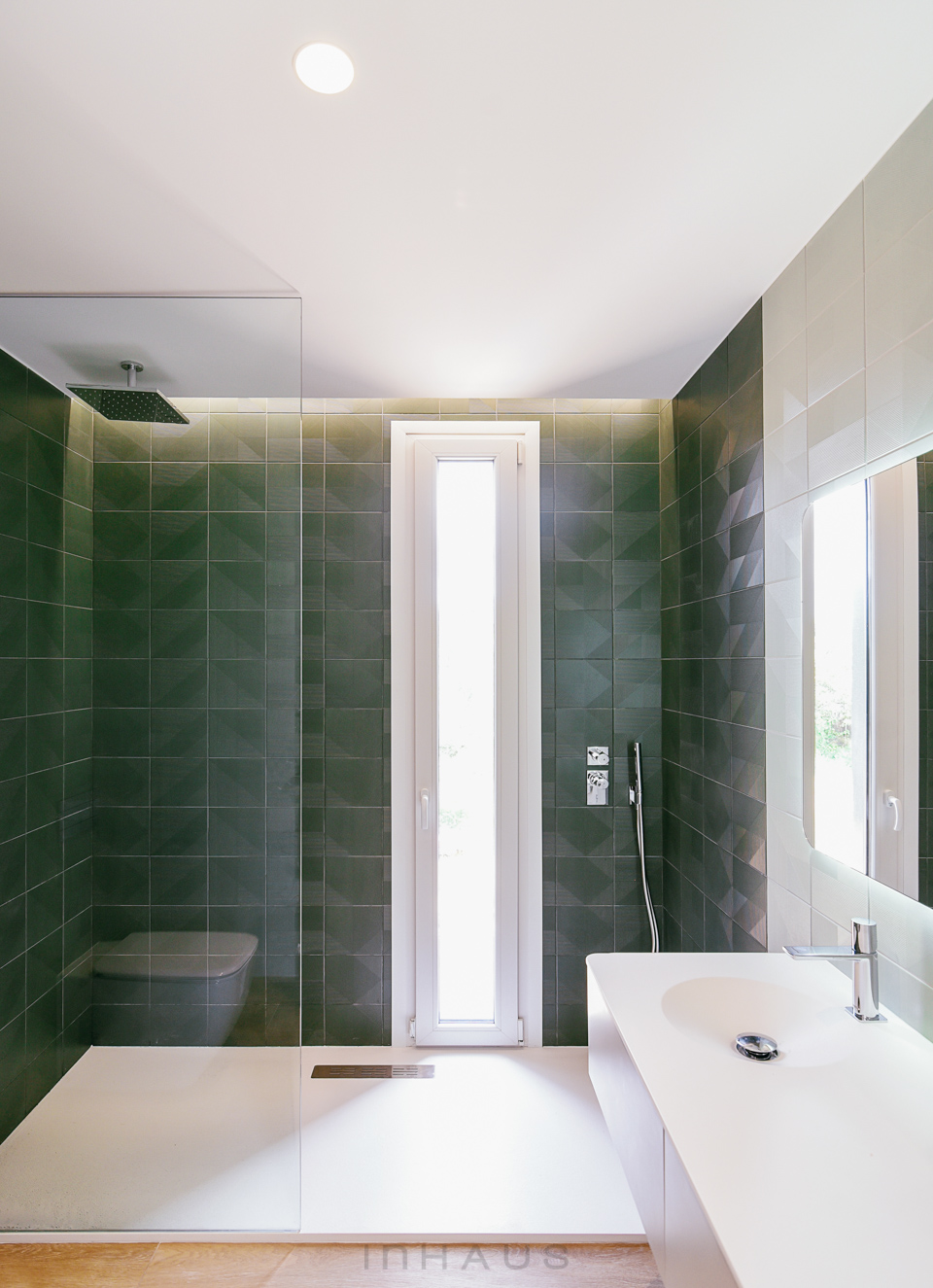 Multiple high-quality materials to choose from.